Another AMAZING chapter in life of our little "HAPPY FAMILY" just began :) (personal post)
As some of you may have realised, for the past several days I've been off-line and for most of the time I hardly had a chance to visit Steemit. But this time around my absence wasn't caused by any negative news.

Instead, today I would like to share my joy with all of you who know me!


INTRODUCTION

I am sure by now, a majority of my dear readers are aware of my recent life situation. In short, I have lived for almost a decade in South-East Asia and a few of that included years with my Malaysian partner (whom I got married last year). Unfortunatelly, due to drastic changes within the Malaysian immigration policy and what seems like a "witch hunt" after forigners representing western countries has forced me to leave my current life behind resulting in my little family to be "torn apart". She and our little boy, Happy in Malaysia for the past three months, and me in Europe.
We're living in very uneasy times and I've witnessed many other married couples dealing with similar difficulties. So many with their lifes turned up-side-down.
SHARE MY JOY

However, as I have mentioned above, this is a post on good and happy news! Our new journey has officially began! Finally after being separated for 3 months, my "little family" has arrived safely to Europe. Not seeing my own wife for that long was clearly the most challenging obstacle I encountered in my adult life. Also transporting a dog via a 14 hour flight plus a 7 hour transit and an adtional 2 hour plane ride to the final destination via crago has been very stressful and it surely wasn't an easy process. We were very concern for his safety on baord, but WE DID IT :) "Happy" (the name of our little boy) has also arrived safe and sound and is loving the freedom of being a dog in Europe as appose to living in Malaysia (a strict Muslim country on dogs)
Today I would like to share with all of you that joy I'm feeling and thanks to all of you, who supported us with warm wishes and prayers. LOVE YOU GUYS (and gals) ! :)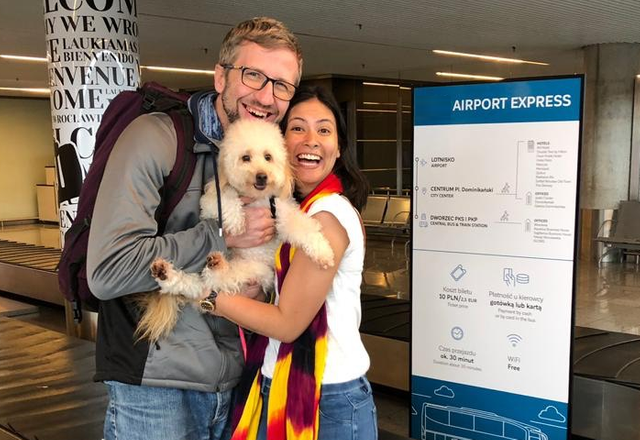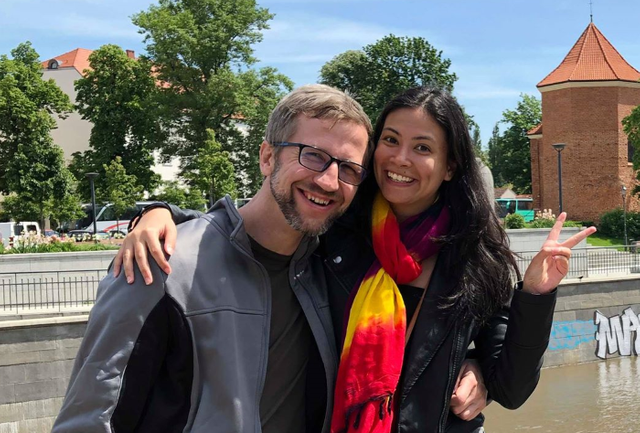 Yours,
Piotr