From risk-off to risk-on....a steady transformation is essential in life....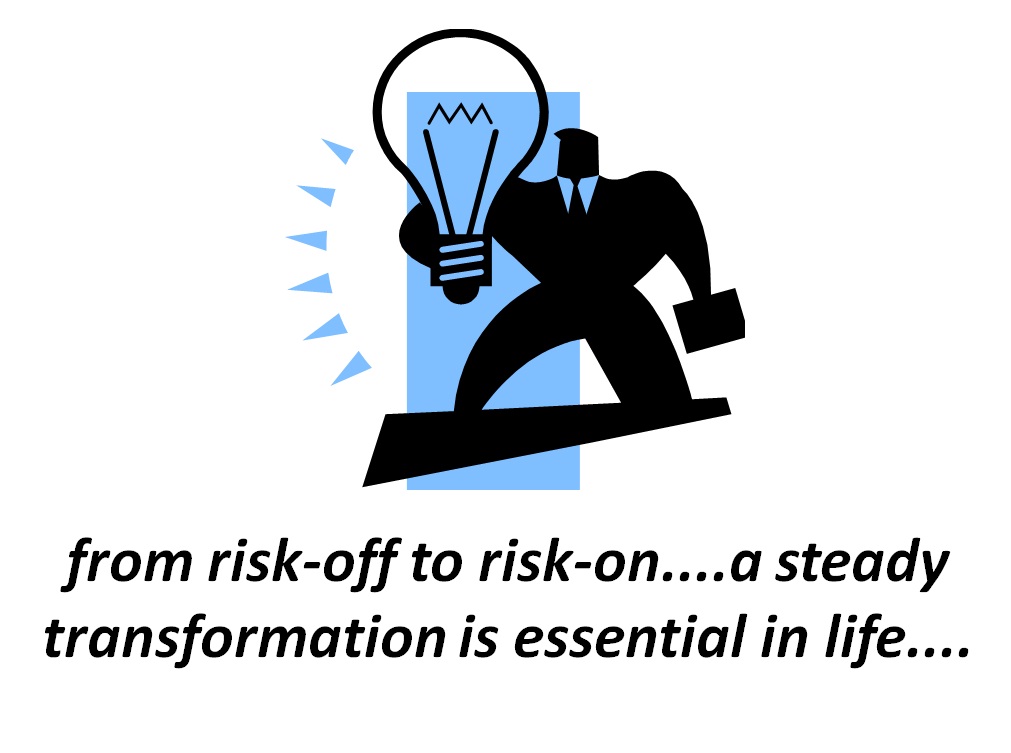 It may be fun for me to take a risk or two, but this may not be the day for taking this risk. I can fight my way through any difficulty, so why to put yourself in a risky way(harm)? I must remember, harm comes in more forms than just what is physical. If I need to blow off steam and exert my power, maybe I should go to the gym.
Right and wrong are important, yes, but today equally or more important could be doing what helps the most or alleviates the most pain or difficulty for someone or something, not just limited to me. It could be as simple as feeding a stray cat, or a stray dog, but it could be much more complicated, especially if it involves someone I care deeply for. So I must try to see things clearly and don't overreact about anything.
Further, I must say goodbye to some old useless habit and welcome the chance to develop a new habit that will serve me better and take me further. The Death card is not so much the end of anything as it is the shutting off of some automatic pilot switch and getting me back out under my own power again. So I must be strong and should stand firm. I can more fully embrace this change in the near future and I am sure I can and yes I can.
I must save those creative, foot-loose and fancy-free activities for another day and focus on the nuts and bolts of life. If I have been putting off doing something necessary but not fun, I must knock it out now and then feel accomplished when finished. I can earn a lot of regard and admiration for this. I won't be allowed to keep too low a profile, so just step up and do what's important for today. I should encounter no resistance.
So a change has been in the air for quite some time and today the actual transformation could happen. There's nothing to be afraid of, or to dread, or to fear losing. Room is being made and energy is being set aside for me for something new and better for me. It could be something small or something large, but whatever it is will be meaningful and affect my day to day life.
And it continues....
---

---