So how many planets are there in the Solar System ? Well it seems no one really knows . . .
Astronomers investigating unusual coincidences have found something strange.
At the boundary of our known Solar System is a large collection of asteroids and meteors. These objects are thought to be the left over building blocks that just ended up as a floating junk yard since so little energy exists at the extreme boundary of the Solar System to form them into a collection.
However it seems they sometimes collectively point toward a particular direction and astronomers believe another unknown planet might well exist to create this gravitational effect upon these almost forgotten left over materials from creation.
Pluto was demoted in 2006 simply because dear Pluto was found to have hundreds and then thousands of other like wise rocks in its neighborhood. However what sealed Pluto' s fate was the early discovery of a rock LARGER than Pluto, so unless Pluto got fired school kids risked have to learn potentially dozens of new planets names.
However Planet Nine is a likely explanation for some minute but unexplainable behaviors out beyond Pluto. Simply if such a planet exists it is so far away that no one has thought to actually go looking for it, at such a massive distance from the Sun its orbit could literally take thousands of years; while our telescopes are only 500 years old.
Of course this could all be gremlins inside the computers bytes and bits or maybe an amazing new discovery, regardless like everything else in Astronomy if and when this Planet Nine it will simply create thousands of new questions no one has thought of yet. The human mind is amazing in its thirst for new knowledge ! ! !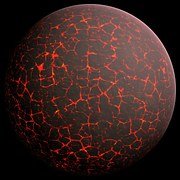 Thank You Pixabay.C for the images : )
Who are you networked with ; )
http://www.mnn.com/earth-matters/space/stories/does-planet-nine-exist