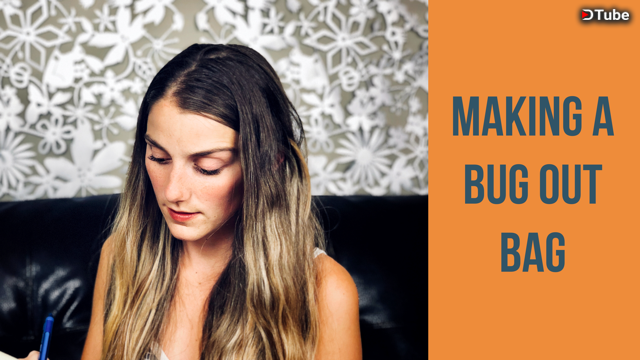 ---
Hi Friends!
For a few years now, I've been thinking that I should really get a Bug Out Bag together. It's one of those things that is easy to put off – until one day you are in the midst of an emergency and wish you had it.
What is a Bug Out Bag?
For those who don't know – it is basically a bag of essentials that you can quickly grab if you are in an emergency situation. As you will see from the list below - it covers things such as water, food, shelter, clothing self-defense and more. Let's face it – if there is an earthquake, flood, fire or any number of other natural disasters - you probably won't have time to go searching around your house for a flashlight, tent, rain gear, warm clothing, etc.
Having a bag like this ready to go could make a huge difference in your ability to survive in the midst of disaster.
Reasons for Making This Post
First of all, I am tired of putting this off and know that I need to start assembling my bag. This post acts as a bit of accountability for me to at least get the ball rolling and start assembling things.
Second, I'm hoping to get feedback from you guys on my list! I have been doing some research and compiled a list based on different categories – which is listed below. I'd love to get some extra eyes on it to see if I'm missing anything really important that should go in my bag.
Third, I hope that it maybe raises awareness for emergency preparedness. I bet there will be a mix of people reading this post who are totally dialed on this type of thing… and those who have never even thought about it. It's easy to get caught in the idea that "bad things happen to other people", but in the event of a natural disaster in your area – imagine how much better off you will be with a bag like this that you can grab and run out the door.
My Current List
Like I just mentioned, here is a list I've compiled based on research. I'd love to get your thoughts and opinions on this though. Am I missing anything really important? Or maybe just something that would be a good idea to have? Here are my various categories.
Water
Water pump

Collapsible water bottle

A few water bottles that are filled (for immediate consumption while looking for good water source)
Food
Freeze dried meals

Protein bars

Oatmeal packets

Starbucks café via packets for coffee

Dried fruit

Lightweight cook stove and fuel. (backpacking setup)

A few lightweight camping dishes and utensils
Clothing
Wool layers – leggings, long sleeved

Set of waterproof rain gear (pants and jacket)

Wool socks

Thick work gloves

Warm beanie

Lightweight hiking zip off pants

Couple of wool t-shirts

Wide brim sun hat that rolls up. (so it doesn't take up too much room in the bag)

Hiking boots ( I know this will take up room… but what if I don't have time to grab a pair of shoes?)
Shelter and Bedding
Tent

Small Tarp

Sleeping bag

Sleeping pad

Thermarest compact pillow
Starting a Fire
Tinder and fire starter

Waterproof container for tinder (so if my pack gets wet – I can hopefully still start a fire)
First Aid
Good first aid kit

Foil emergency blanket

Insect repellant (my own essential oil mix)
Personal Hygiene
Hand sanitizer

Toothbrush/paste (travel size)

Compact wash cloth

Soap (Dr. Bronners – can be used for personal hygiene and cleaning dishes)

Toilet paper

Full size pack towel
Self Defense
Knife (not just for self-defense… a knife will be one of the most useful tools in the whole pack. I will probably include two knives so I have a backup.)

Should I include a gun/ammunition?
Lighting
LED flashlight – extra batteries

Headlamp

Compact lantern

Candles and matches? (if room)
Communication
Old school radio (I need to research this more)

Spare cell phone

Solar panel charger w/USB cables
Currency
Cash – broken up into smaller bills

Maybe gold or silver pieces too?
Miscellaneous Items
Whistle

Sun glasses

Duct tape

Rope and chords

Compass

Binoculars

Physical map of the area

Small sewing kit

Fishing rod and tackle kit (Tenkara is a good lightweight option)
Buying vs. Assembling your Own
You can buy Bug out Bags that are ready to go. If that would be easier for you… than go for it. I just feel like the quality of the items in those bags are probably pretty cheap and I would rather assemble my own bag. That being said – having a pre-purchased one is way better than nothing at all. So, if you are looking at this list and thinking that you will never do this – maybe consider that as an option.
Thoughts?
Thanks for reading/watching my post! I hope you found it helpful and I am really looking forward to hearing your thoughts.
After I have finally finished assembling this bag, I know that I should probably continue with my emergency preparedness plan. Maybe scout my local area for a good water source, and a good place at high ground to pitch a tent/directions on how to get there? I'd love to hear your thoughts on next steps too!
I know this topic today is a little different than some of my usual life/business/music/dance type of content – but it's been pretty top of mind for me lately and I thought it was worth sharing.
XO,Lea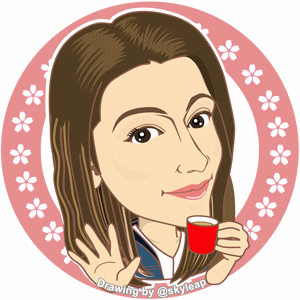 ---