My Dad's Heart Attack and Subsequent Double Bypass Heart Surgery.
My father @richardd had a heart attack last week while at the hospital for breathing trouble. I am sure this is an experience some of you are familiar with but it was a new one to me. Still processing things a bit and thought a blog post would help me get my thoughts and emotions in order.
I grabbed the above at the height of the chaos, not aware that my dad was in fact having a heart attack at that moment. Heard that he was in the hospital earlier in the day for breathing problems. Decided to stop by after dinner to check in on him, everything was fine when I arrived.
About thirty minutes into the visit he was really having a hard time breathing and losing color. We hit the call light and they said a respiratory specialist was on the way. Ten minutes into waiting his condition was worsening and a family member decided to go into the hallway and find the nearest nurse to help out. Later we found out there was some communication confusion and the respiratory specialist was told the wrong room number.
Eventually there were two doctors, three respiratory specialists, and nine nurses. Together they were able to assess and rectify the situation and get my dad stabilized. Did my best not to panic and realized how important it is in these types of situations to remain calm.
The next day after some tests and talks with doctors it was decided to do a bypass surgery in the next few days. The success rate for this type of procedure is at around 98% but some anxiety was still there for my dad. I am sure any of us would feel the same way before a major surgery like that. By major, I mean your chest is literally sawed in half and opened.
I took the day off work for the surgery to spend time with him in the morning and family for the rest of the day. When I arrived a little before 7am most everyone was there in the waiting room. A little while later we were invited back to see him and even had a nice prayer service. Ironically enough his nurse lived on his same street, odds of this are close to impossible as it is somewhat far away and consists of only fifteen or so houses.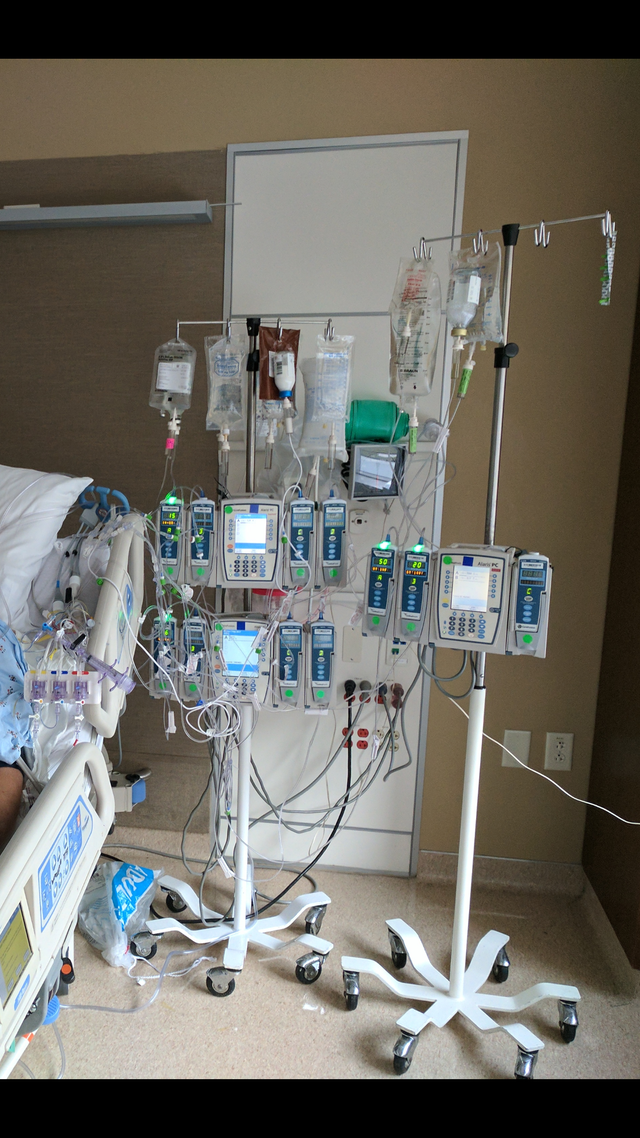 Above is a post surgery picture of all of the IV's running into my dad. Really gives you an appreciation for modern medicine, I could not even begin to explain what any of them were for. I kept this visit brief as he was still kind of in a daze from the anesthesia.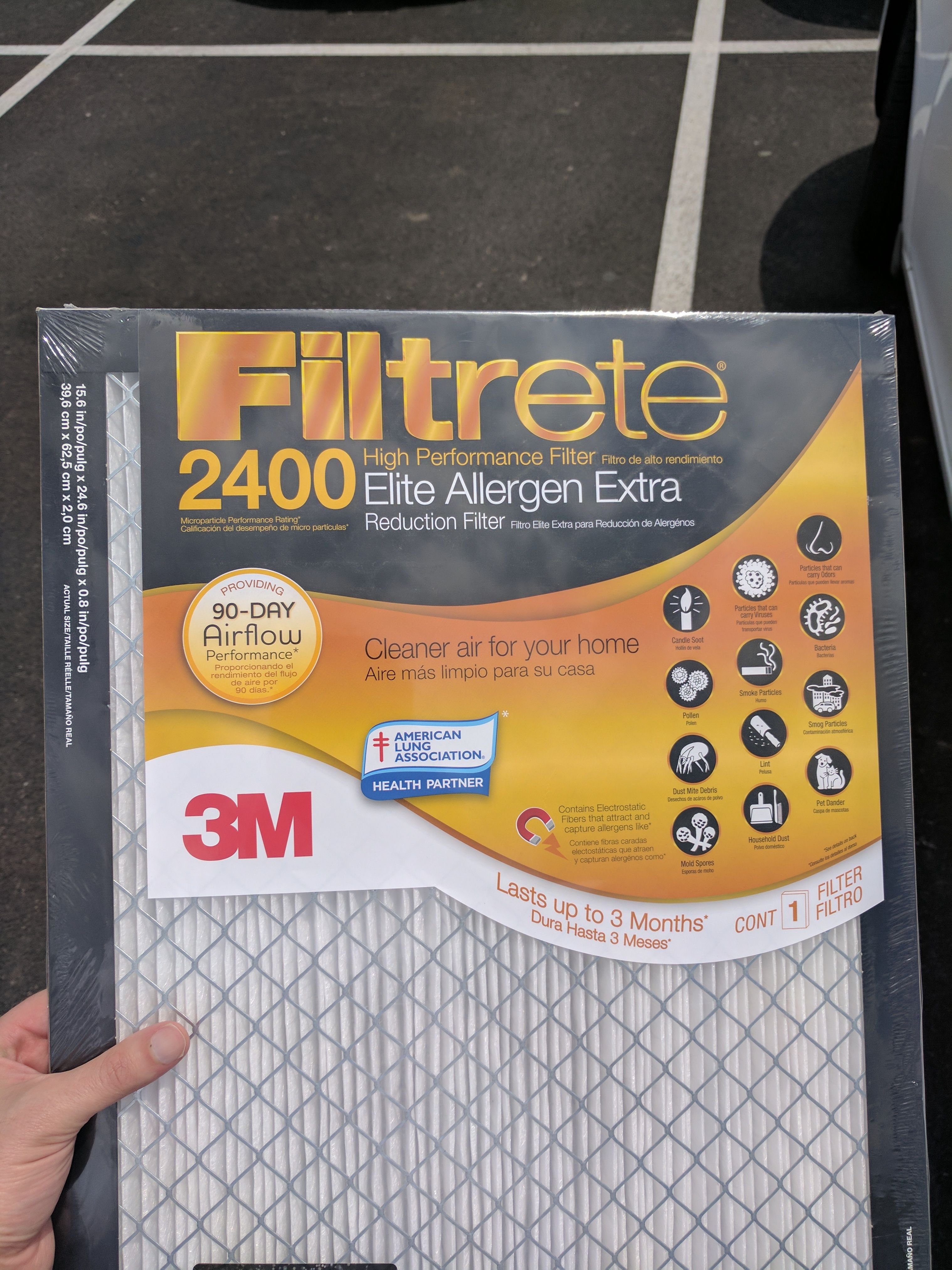 On the way home I picked up the nicest air filter I could find to clean up the air at his house to help with breathing when he returned. Might not be much but was a way for me to feel like I was contributing in some way. Apparently the filter I got removes everything.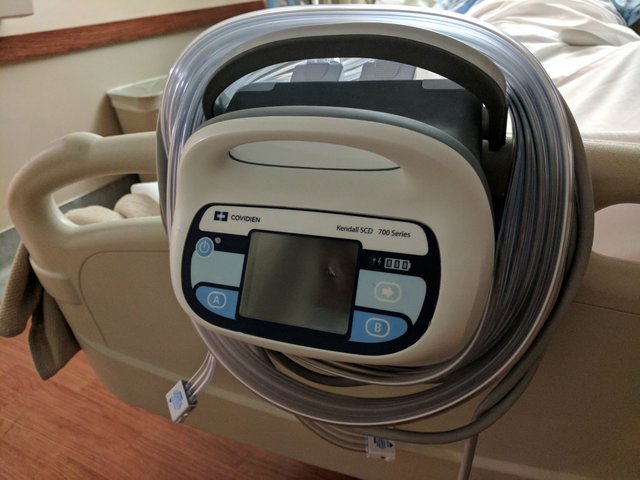 I made sure to visit everyday after the surgery to check in on him and his progress. Not sure if you are familiar with the above machine but it helps move the blood around in your legs when you are not able to walk, the sound is annoying after a while. The visits were nice and we was improving everyday.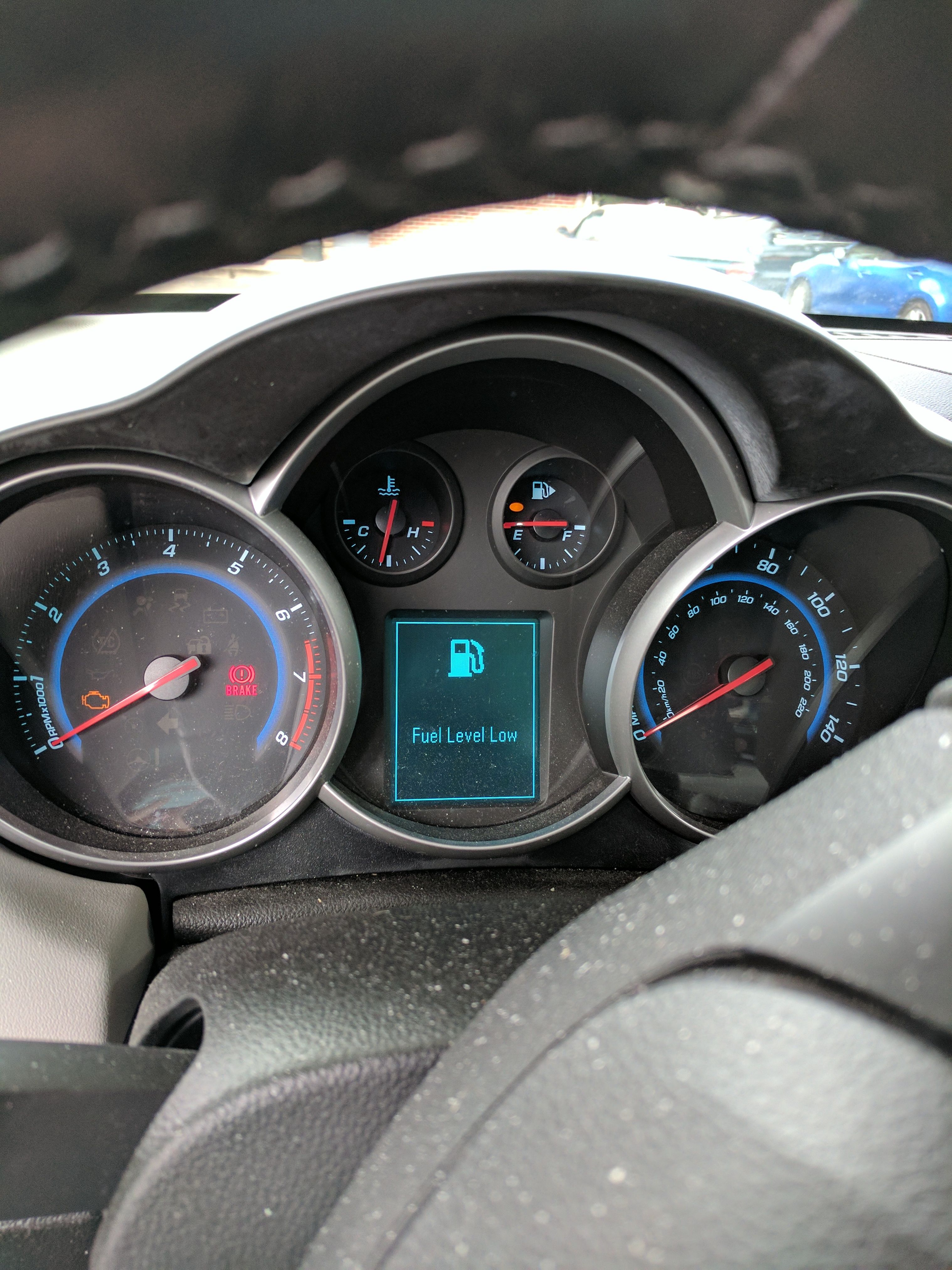 A serious down side to daily hospital trips is gas. So far I am averaging about a tank every three days which for me is a lot. Luckily the last of his tubing was removed today and he will be doing his therapy stay at a hospital a little close to home. He is ready to get on with his life and move past this major obstacle.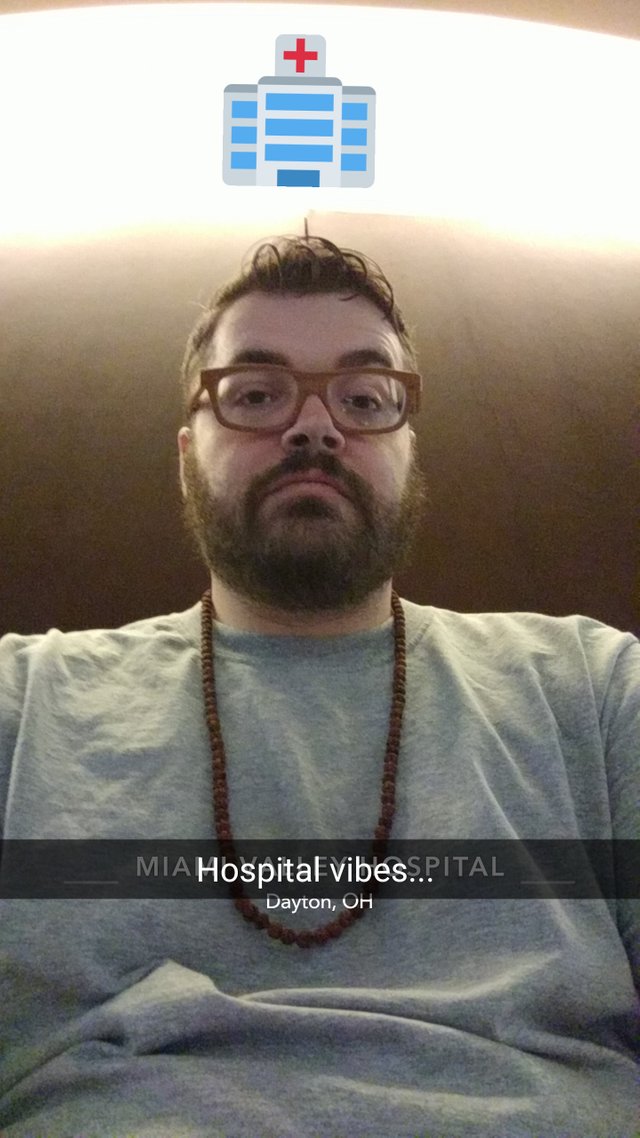 I have been battling my eating habits a lot lately and have not been able to do better while knowing better. This is a good lesson for all of us on how the road we are going down can lead to some serious consequences. It is very important to maintain an active lifestyle and healthy diet to prevent these types of situations.
My dad has already been talking to me about making better food choices and I am going to stock his cabinets and fridge with healthy options for his return. The world we live in is full of easy no effort meals but there is a hidden cost that is not always apparent. In this post you can see that cost...
All prayers and well wishes welcome, still a lot of work and recovery to do!