There are Angels Living Among Us.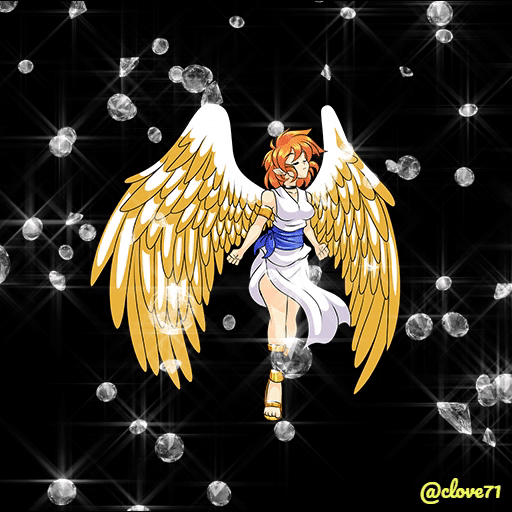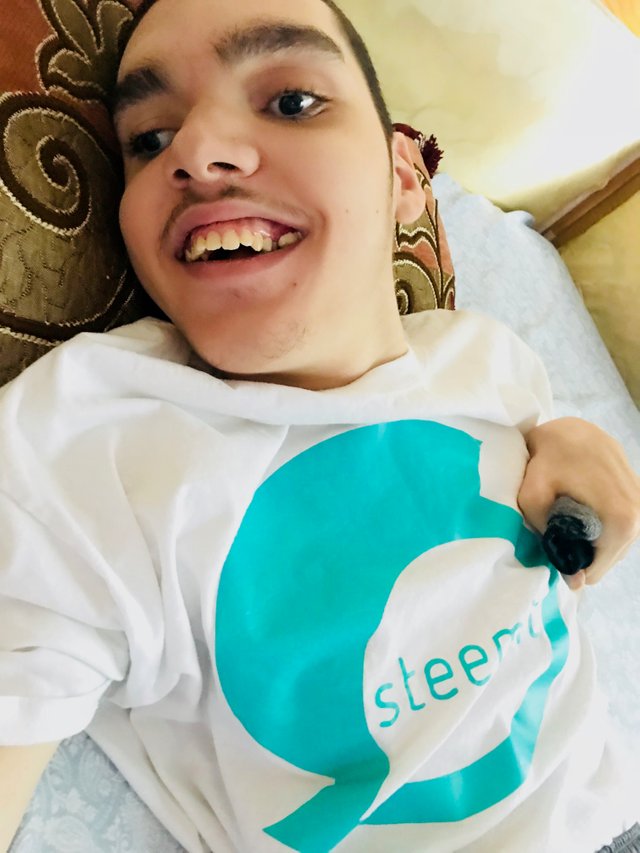 What is better than Steemit- The STEEM blockchain and Smiles???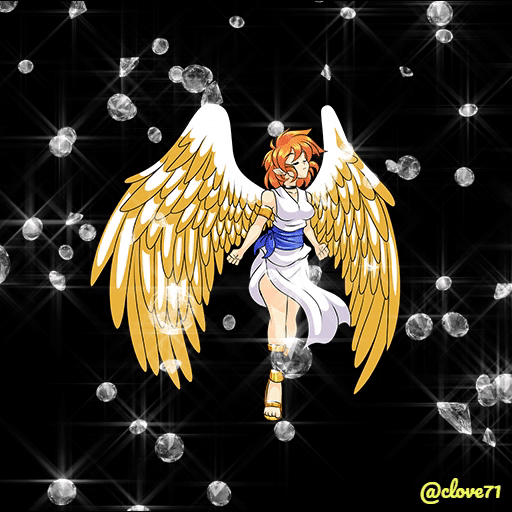 I believe there are Angels in the world living among us all. Sometimes I think they come in the shape or a form of a person. A child, a newborn , a grown man who is now 23 years old. My son Adil is like an Angel to me. He has severe Cerebral Palsy. He cannot walk or talk. He is in a wheelchair. He cannot communicate at all. A short while after he was born I felt there was something wrong as the crying all day and night never stopped. They swore it was colic and I was "losing it" but he was over 7+ months old! Colic does not last that long and also none of the milestones were ever reached. Some of the medical professionals in the world are horrendous. They should listen to the patients more and offer a better understanding at least. A great Doctor can make a wonderful difference in the world. A terrible Doctor can also make a difference in the world but only in a negative way. My son Adil wakes up everyday with a smile on his face usually. No matter what! He laughs which is so amazing as well as contagious! There are lots of kids and adults with disabilities who are so far impaired they have never experienced a laugh. It is not an easy life. It is a hard life. You have all the usual stresses about rent, bills, food,etc. then you add that and it is not easy. It is not a great quality of life as well. I do the best Ican to make him happy. Others suffer too. My other 2 kids one older, one younger were also affected as I am not there for them at all as I am with Adil. He is special and he is helpless. He needs me 24/7. It really makes you think how lucky we are to have a normal functioning brain that will let us read and write these words let alone walk or run outside into the sunshine. So yes, I think the Angels are all around Adil and perhaps he is one himself.
Myself and Adil!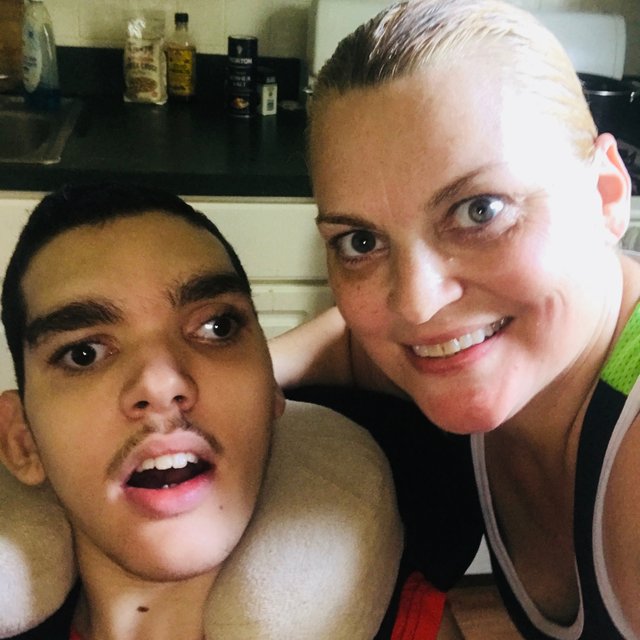 Yes...I have let him "play" Steemmonsters with me a few months ago, lol!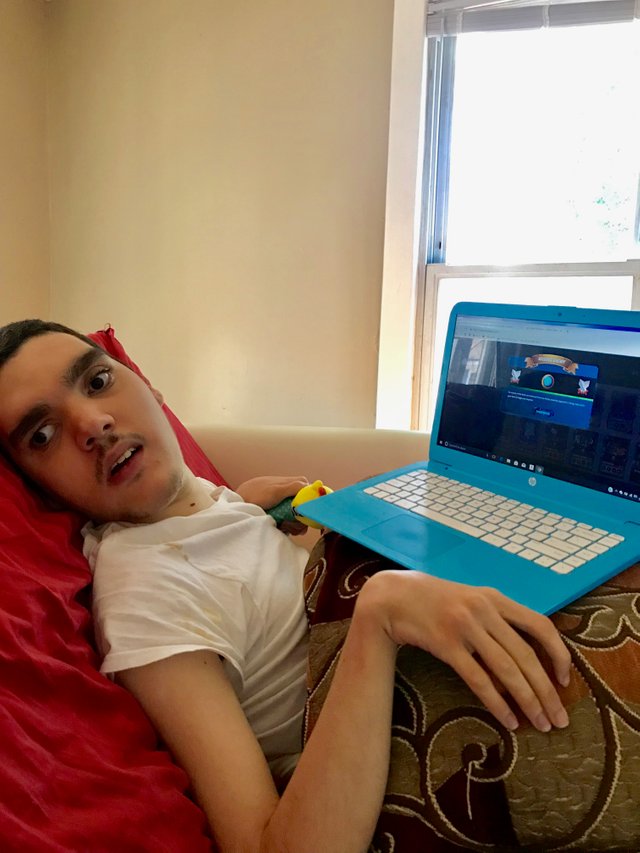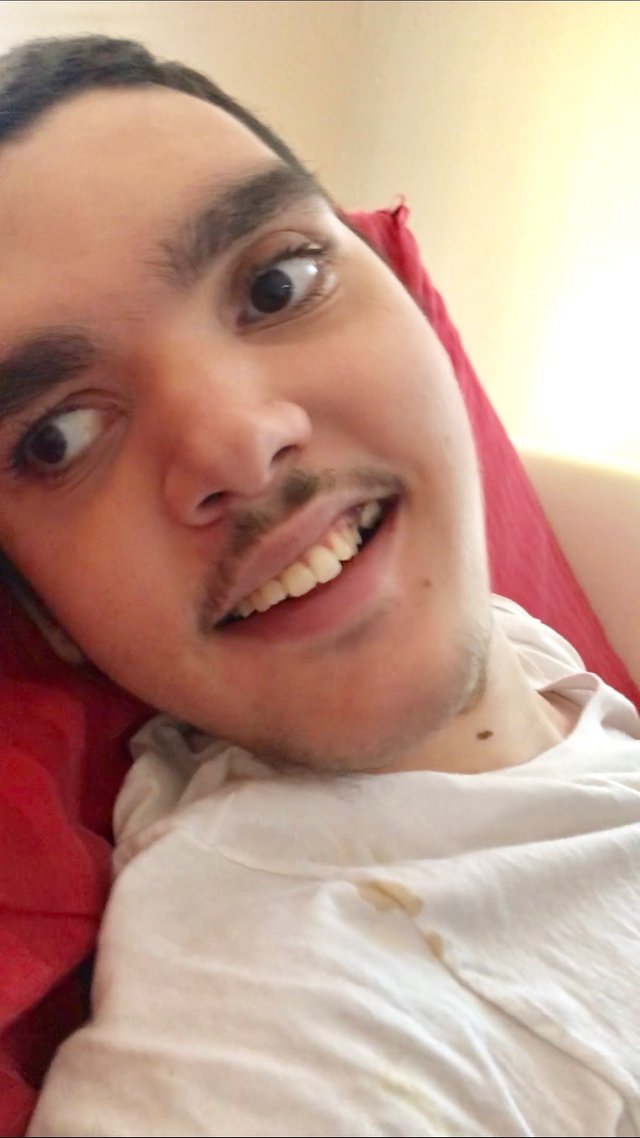 Adil likes snapchat, lol!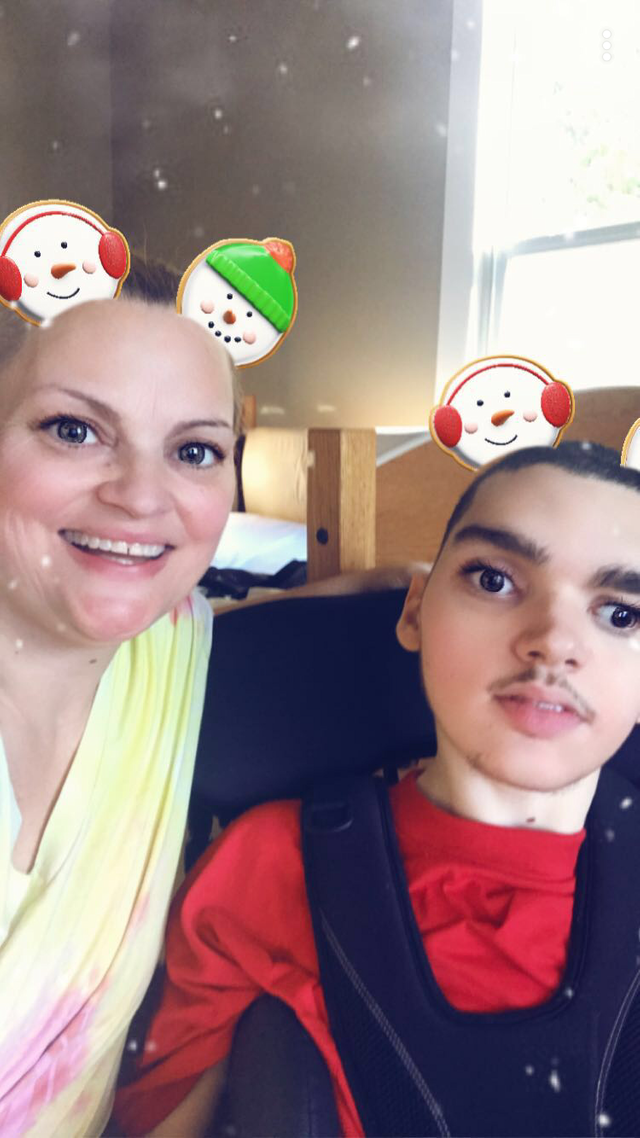 Angels by Chris Love....
Sparkles of glimmer shine bright upon your face.
It is here that I lie within and find a peaceful light.
A light so bright which is in your smile. Your love.
Love is a gift and Angels are all among us.
Maybe you feel them when you walk by someone or see someone special
who was extra nice to you or helped you out, made you smile.
Life in all shades of white light surround us all. The energy is powerful and real.
Don't miss it. Take the time out to notice them.
Be grateful.
Love.
Light.
Peace.
Happiness.
Thanks for being here and I hope your day is an amazing one.
Chris Love
This is a walk Adil went on today with an amazing person Ty @ty2nicerva He is always in his room helping him out, talking to him, putting a movie on for him, making him laugh and more! There are really great people in the world.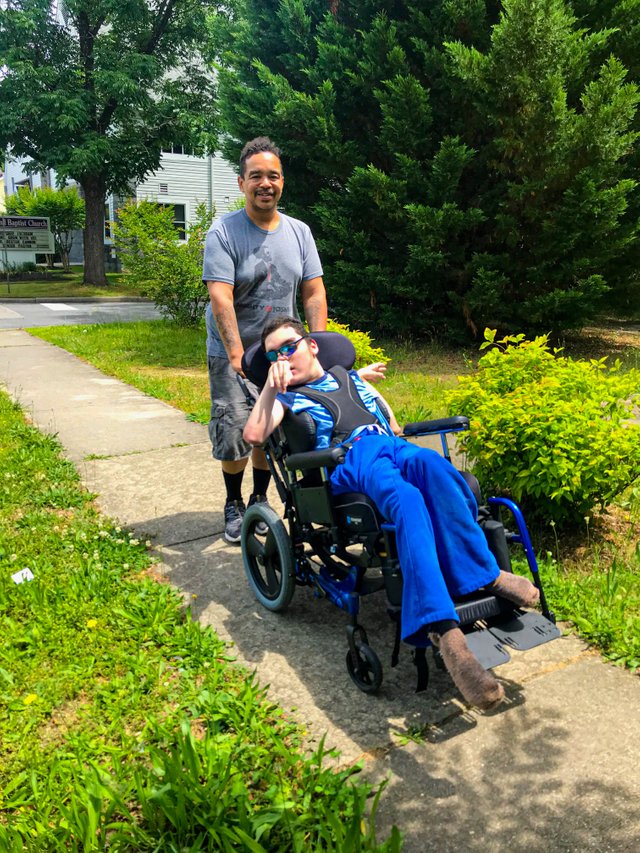 Adil looking cool in his blue shades and shirt!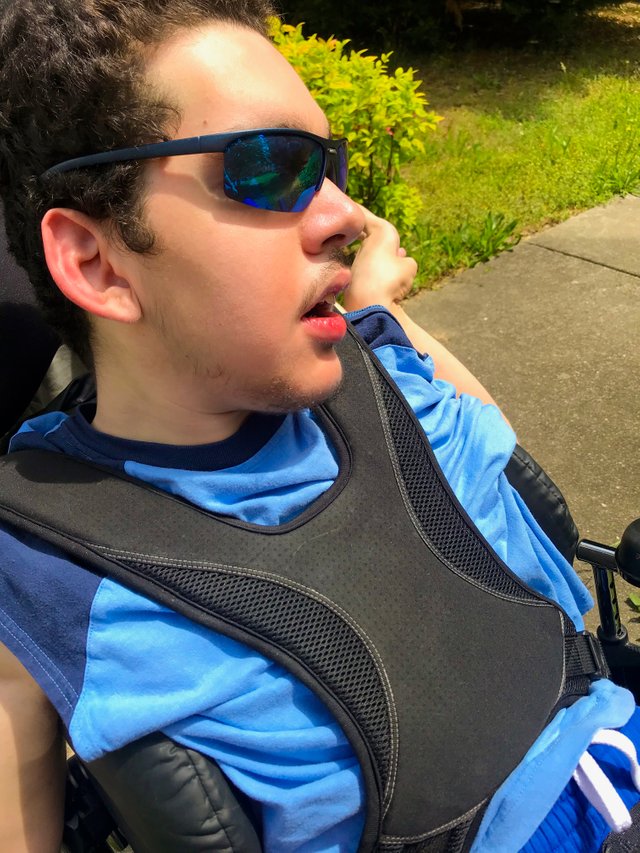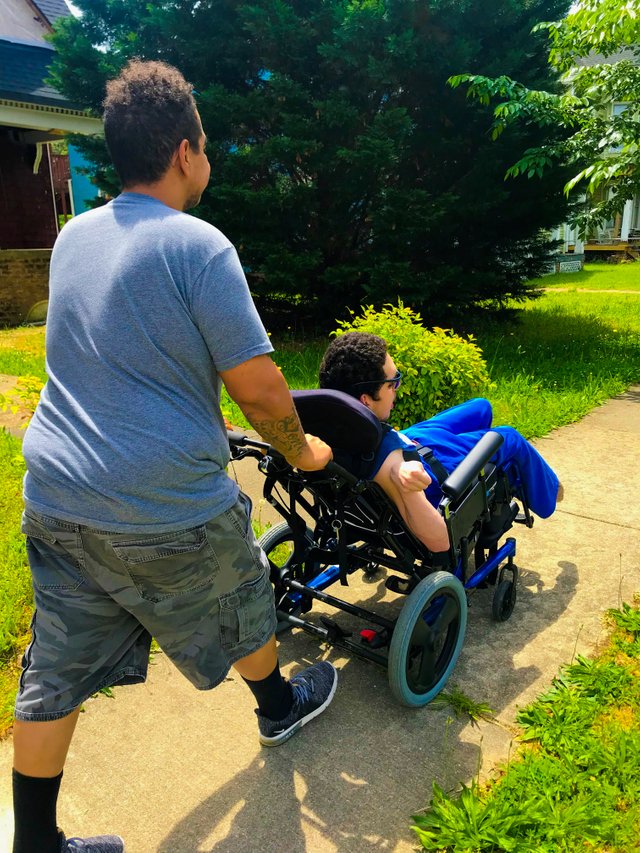 Me and my boy!!!! He is a 23 year old grown man with little scruffy beard a little but still will always be my boy!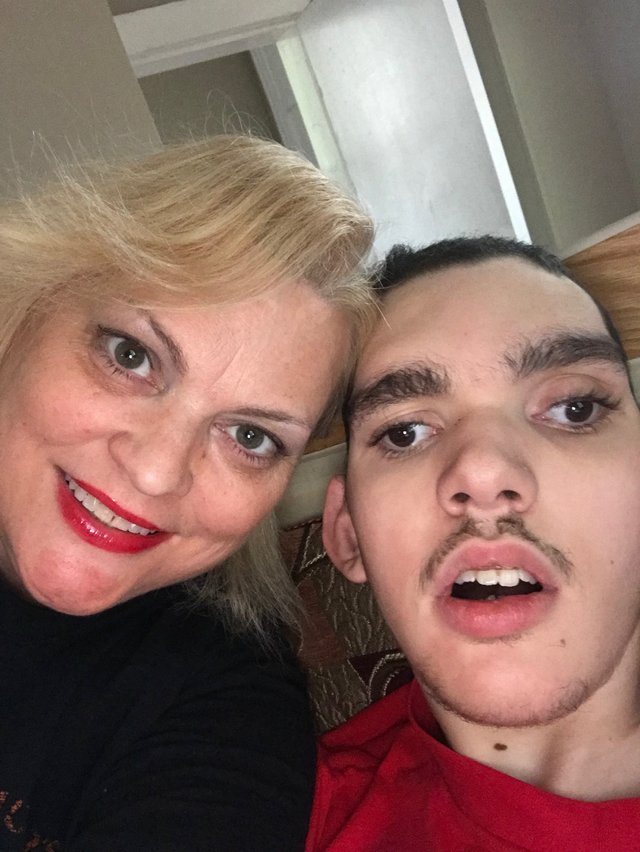 This is Adil with Lite- the outside cat that moved on our front porch uninvited, lol! He is a nice cat though.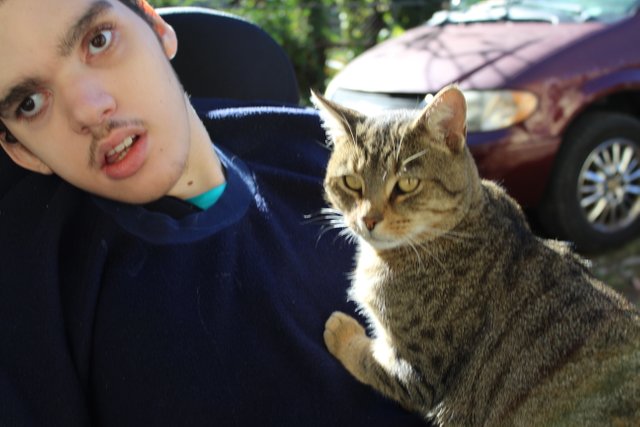 This is such an amazing smile!!! If HE can smile then why can't WE?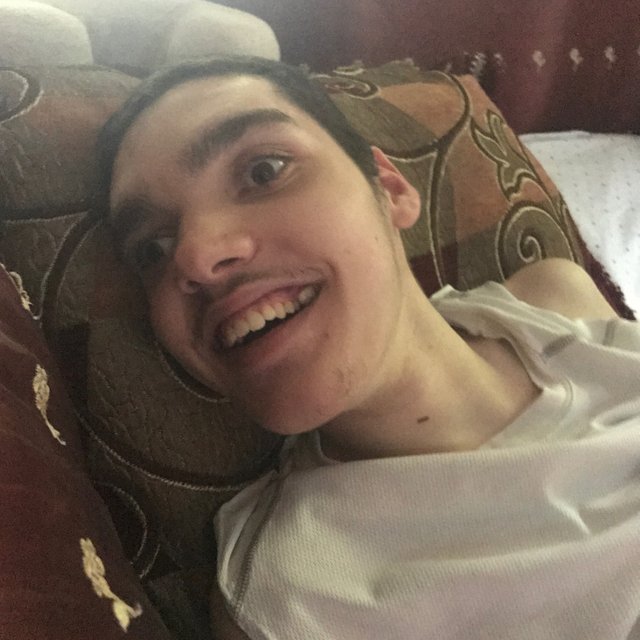 Adil's brother David @cushcoast and sister Layla. :-)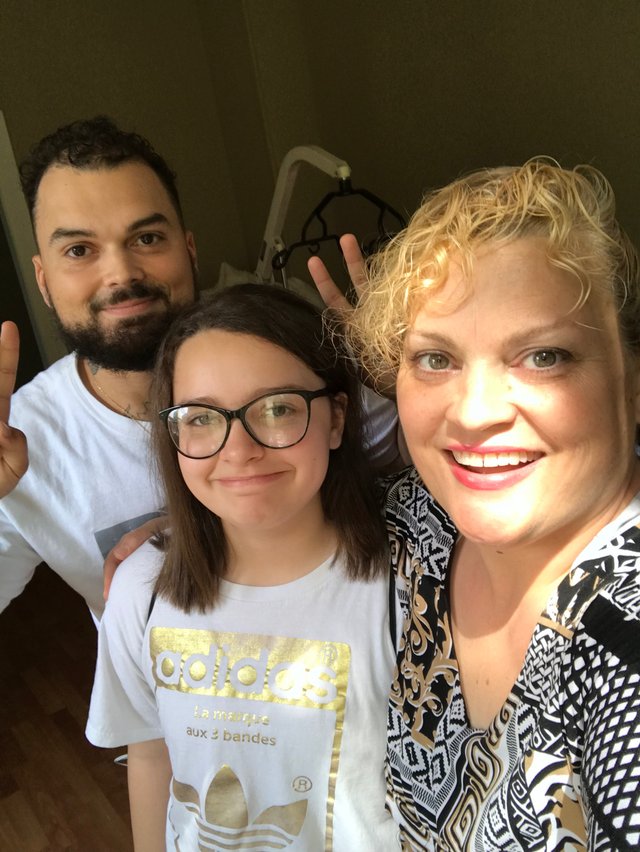 Cats are nice. LOL! Tip #1- You gotta laugh in life!