Thank you to all the donors today who came into the Extreme Coffee House. What a day we had, We had a foundation put up a $10,000 match today. So we got our promo out and started the phone calls and it took 4 hours to meet the match. That means $10,000 of the donations that came in today was matched by one donor so at the end of today we had over $20,000 for Superkids camp. This takes a huge load off of many of the parents who can't afford camp. We do this fundraiser every year so people just wait for this day. Thank you to all who made this happen.
CHEERS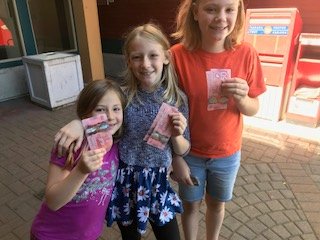 These girls gave $400, way to go girls. Kids learning to give at a young age you can't go wrong. All day long people called and gave.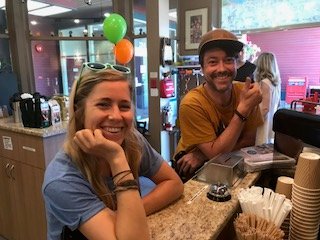 I was amazed to meet @toocurious steemit travelers who decided to come for a latte and make a donation. They were so fun to meet.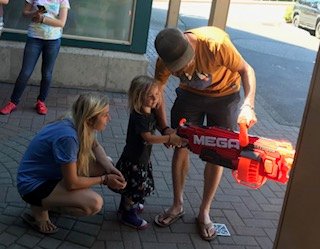 Rule #1 always have time for Mega nurf gun training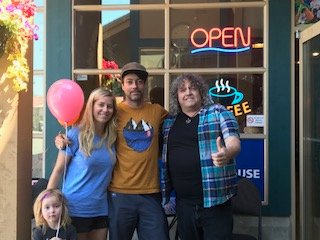 Thx for taking the time @toocurious for coming to say hi.Hopefully were going fishing tomorrow.
Also today a man walks in and says" How much do you need to meet your goal?" We said $5000" He then pulled a cheque out of his pocket already filled out for $5000 soooo cool.