The Twenty Percent That Will Save Your Life....
Hello Steemians!
Have you ever wondered how successful people manage to do their jobs and take care of their enormous responsibilities, and all the while enjoy their time?
If you ask some of these successful people, their answers to the question above might be different. After all, everyone has an opinion of how they run their life. But when thinking about this particular matter, a philosophy comes to mind which can be attributed to all aspects of life on a larger scale.
Imagine that you are sitting at home in the afternoon of a casual day. The TV is on and is showing a rather entertaining program. The radio is also broadcasting the news in the other room. You are looking down at your phone, chatting with your friends while your headphone is playing music in your ears. Now, you might feel the existence of all these elements in the world around you, but do you pay attention to each and every one of them equally?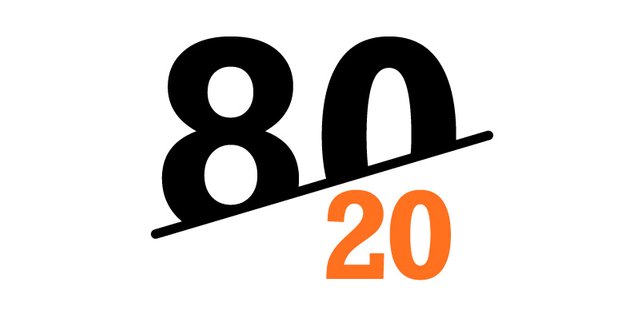 img src
The Pareto principle or the 80/20 principle is the same argument in essence. This principle claims that around 80 percent of the effects come from 20 percent of the causes. This theory of relativity can be seen in the laws that both govern our universe and our society. In economics, you could prove with valid data that 80 percent of the sales come from 20 percent of the clients. You can find many a natural phenomenon that follows the same pattern.
Now think about your daily life and try to bring this principle to wreathe meaning into how you spend your time. Let's put this into perspective. If you wake up tomorrow and have 10 items in your to-do list, the principle can prove that when you consider everything that is of importance and value to your life and your future, you will realize that 2 of those items in the list should have a much greater priority than all the other 8 combined.
You may need to do all those 10 things on the list, tomorrow or the days that follow it, but what moves your life forward and brings you closer to achieving your dreams are those two important items that we often neglect. Unfortunately, most people procrastinate when it comes to doing those two jobs, out of fear, doubt or outright laziness, and spend their times squabbling over the rest of the list, when in truth those 8 items will not gain them much.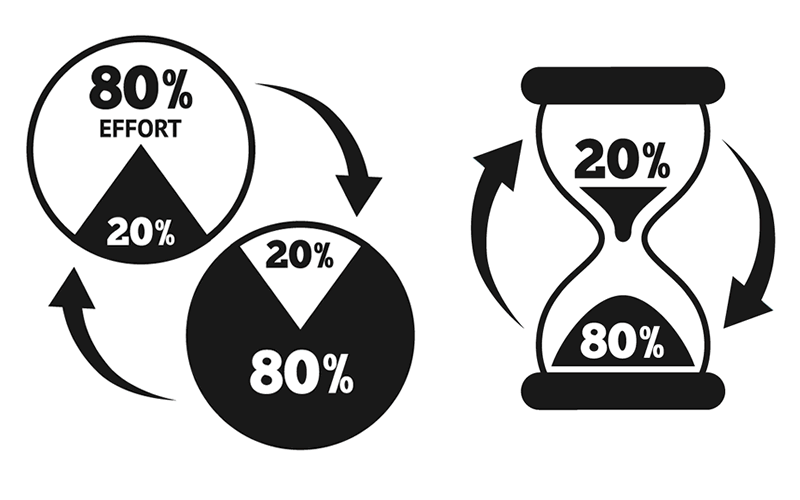 img src
Now you may begin to understand why you don't see reputable progress in your life. It is not because you are not doing anything, it is because you are doing the wrong things.
If you want to get the most out of your life, you need to put value on the things that you spend your time on every day.
For as long as you have 20 percent of the most important things that you have to do for your improvement and success, you should forsake the rest of the 80 percent or at least move it to a corner of the day. The problem is that the 80 percent will take most of your time, and give you fewer results or effects than what would be considered efficient for your life.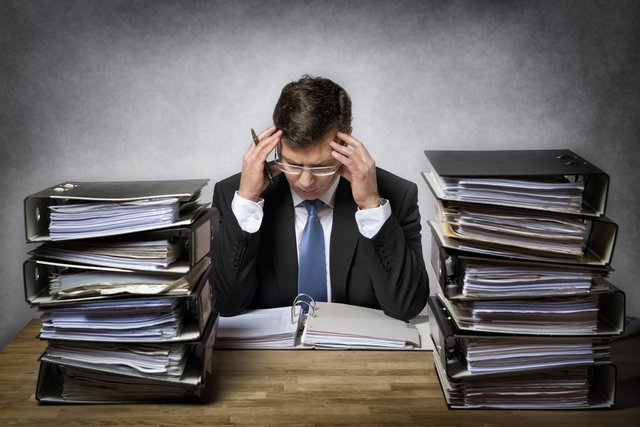 img src
Never do the small things first, and never be afraid to go and start doing the things that really matter to your life and your existence. The inspiration and the motivation, the hope and the desire, and the confidence and the strength that is needed to get on with those things will eventually find you.
Consider the application of the Pareto principle in your life, which is one of the most fundamental rules of the universe we inhabit, to see how it can change everything forever.
I apologize for not being able to respond to everyone who writes meaningful comments and actively participating in this community but you who are here will always have my upvote as a way of thanking and everyone knows that and I have the goal to help everyone achieve an upgrade in life of all of you every day and form a community that wants to program your Positive Mindset and help each other and so we will be a unique community where the main foundations are the respect, the generosity that can serve for many people. The world needs more and more like this, believe me. And for this I ask the effort of all of you to invite new people to this blog and this can be done through the rest and inviting friends who want to be part of this with all of us.

I have been working very hard on this blog since the beginning. I have a very busy life but I am giving my best and believe me I have shared experiences that I have been coaching thousands of people and I know that the change of the Mindset should be daily. I am already grateful to see you giving upvotes to each other and you can see this with the fact that many already have 8, 9, 10 upvotes. But I'm sure that with the effort of all of us we will see a community with, 40, 50, 80 upvotes and for that everyone should get engaged so we can make it come true. I believe and we can! Resteem...

***Remember Community: Please, if you commented on a new post I did, please always go back to the previous one because if someone in the community commented lastly because of time zone differences it will be without your upvote and that would not be fair.

You all know the goal! We can reach: 50+ Upvotes each others!

A BIG HUG!!!