Proficiency and Competence Against the Blunt Instrument
Hi Steemians!!! How are you all?
Working with intensity is different from working with elegance. While the latter gets you results, the first one only exhausts you to the point of contemplating surrender.
You can attain a will that a lot of people can only dream about; you can decide to put many hours into your work every day and work with a fiery passion unrivalled in the whole world; you can fight with perseverance and consistency… and you can fail nonetheless.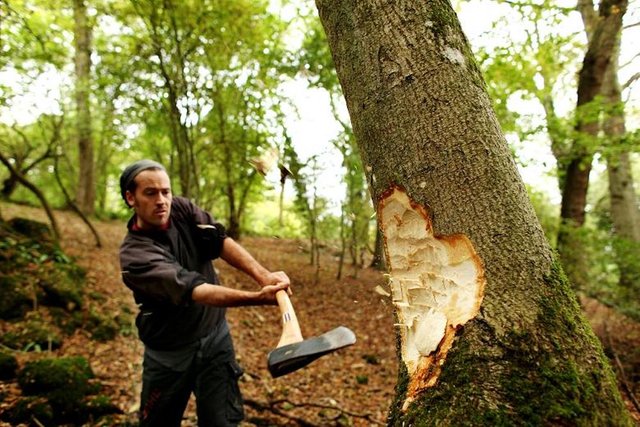 img src
Sometimes, in order to achieve victory, you need utilize intelligence before developing a hard-working mentality. That admirable struggle can only get you so far, and you will feel the need for a sense of cunning to take advantage of the tools and the environment around you to improve your efficiency.
A blunt instrument is fully capable of accomplishing the deed, and it will eventually take you where you need to go, but in the inadequacy of an absent competence, you will lose the most valuable resource of all: "Time."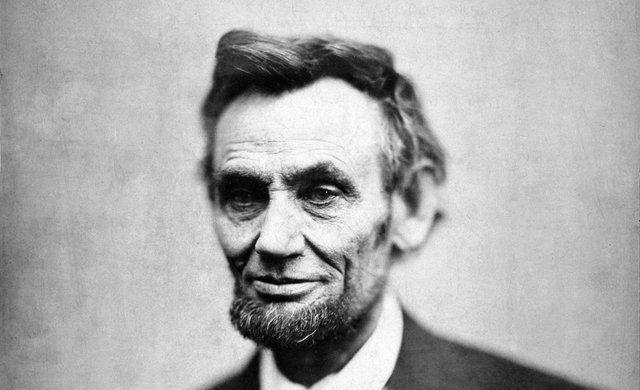 img src
One day, a man walked past a lumberjack cutting a tree in the morning. In the afternoon, when the man was coming back home from work and decided to take the route through the forest again. He saw the lumberjack again, and hours had passed, but he was still striking the same tree with his axe. The axe must be blunted, the man thought.
"Why wouldn't you sharpen the axe first and then cut the tree?" The man asked.
"Sharpen the axe? If only I had time to sharpen the axe!" The lumberjack replied.
This is the same folly that awaits us at the start of every journey. The senselessness of the tools that we sometimes utilize will only waste our time and gain us nothing but the regret of not spending our time on thinking more about what we yearn to do and gathering more intelligence on it.
Abraham Lincoln once said,

"Give me six hours to chop down a tree and I will spend the first four sharpening the axe."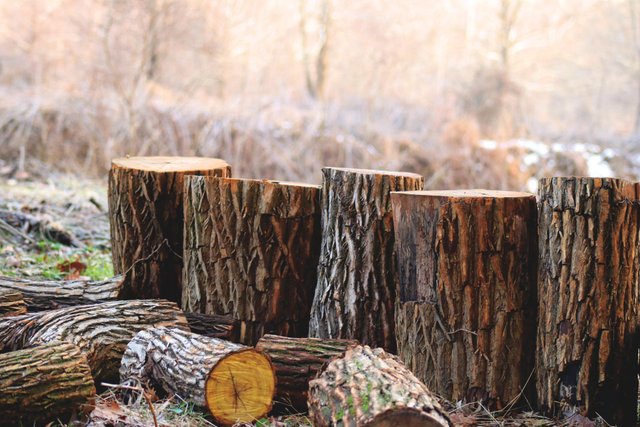 img src
Dreamers who realize their dreams spend a lot of time studying the world and how each and every aspect of it can help them develop this dream into a reality of its own. If you merely dream, or even take steps towards realizing, without an extensive knowledge and vision about the world and its capacities, you will be a lumberjack struggling to cut down a tree with a blunted axe.

Work hard, but be cunning. This has never been a world that compensates labor, but one that rewards intelligence and cleverness.

Sharpen your axe, and let go of the convenience of the blunt instrument.


Regards
@chbartist

==================================
Important Note!

I have been working very hard on this blog since the beginning. I have a very busy life but I am giving my best and believe me I have shared experiences that I have been coaching thousands of people and I know that the change of the Mindset should be daily. I am already grateful to see you giving upvotes to each other and you can see this with the fact that many already have 8, 9, 10 upvotes. But I'm sure that with the effort of all of us we will see a community with, 40, 50, 80 upvotes and for that everyone should get engaged so we can make it come true. I believe and we can! Resteem...

***Remember Community: Please, if you commented and upvote on a new post I did, please always go back to the previous one because if someone in the community commented lastly because of time zone differences it will be without your upvote and that would not be fair.

You all know the goal! We can reach: 50+ Upvotes each others!

Attention!!!

I'm reading all the meaningful comments from the posts.

I am here making a list of all of you who have helped build this community by voting for each other who write meaningful comments and soon I will respond to everyone with comment and thank you all because I can already see this spirit being built in this Positive Mindset community and help between all of you.

You will receive my upvote in all material and brief comments I will do this in all the posts I am following very closely and I can see what the people who are generous and contribute to this legacy that I am trying to build with all of you can become reality in a short time.

AND

First of all, I would like to thank all of you, who are the most active and proactive in this community, showing your generosity and always with meaningful comments. From now on I will always make a list of these incredible people who have helped to expand our goal of growing ever more.

And if you are not on this list, please, after making your comment, write in that comment: Include my profile in the list, because I do or want to be part of all this with all of you!

But I ask that if you are new around here you read many of the previous posts because they make it clear that we are building a community with respect among all, generosity and this blog is for those who really want to start moving their Mindset to positive and moreover be part of the growth of all of us who contribute to this blog. Please do not ask to include you in the list if you are just wanting votes or speculating because we want here people genuinely attuned to growth and good attitudes and as I have always said with Respect as the basis of all, generosity and positivity!

Remember the rules. First leave your comment meaningful and then leave your message that you want to be included in this comment. Everyone is welcome and I hope this list grows exponentially because this will be a reflection of everyone's growth. I really do not want to be able to update the list of so many people that can be included in it. Let's go together towards the 50+ upvotes to recognize the efforts of those who dedicate their time so that we can become stronger and leave a legacy of growth in our lives and in the lives of others!

ABOUT OUR LIST!!! WE NEED GROW THIS LIST! LET'S GO TOGETHER IN THIS COMMUNITY - RESTEEM!

I'm not going to put this list in all the posts because I do not quite understand why, but some people did not like me to tag them even though this list is a list of acknowledgment and thanks from the people I've observed being the ones who write meaningful comments , are generous voting for each other and contribute more to this family we are building here. So stay tuned to the text below and in the next posts.

@juanmanuellopez1 @moghul @coolguy222 @newageinv @gowealth @blessed-girl @cruis @lexymaine @alokkumar121 @aceandnotes @darlenys01 @rafique1953 @marvyinnovation @wems @ajks @alaisguineasis @amnlive @kimmysomelove42 @praditya @tommyl33 @samryan @vickykarma @brightsun @oppongk @kryp70kn1gh7 @hobo.media @theticket @royer94 @mentalhealthguru @bradley028 @nummulshrma @steemmatt @maxijgcomm @maikelblogo @mrblu @nancymj @petervi @mcoinz79 @missabigail @saludoalalma @mcnestler @moarafatshow @gargi @luis402 @rem-steem @shahzadeh @sumon-ar-vines @naijauser @yantrax @josema.saborido @khan.dayyanz @shapescooper @aceofhearts @marcocosta @rvag5 @fusroj @cashlane @borrowedearth @michaeljn @kchitrah @mitchhunter @nataliaeline @cherlianny @unknownphoton @unclefz @gardengranny @bettyamv @ghostwriter9 @wandrnrose7 @nancybriti @missladybug @shirophantomhive @rvag5 @ankitjnv @marvyinnovation @tommyl33 @gowealth @ustaadonline @daio @brightsun @mzubairch @lightestofideas @amit1995 @starapple @treodecimo @edinhazard @maxijgcomm @wasito @mariita52 @maroni55 @nataliaeline @ajtech2596 @keithf @wesleyvanderstel @grainsofsand @mariita52 @naijauser @castleirwell
@isabelpereira

Thanks All of You!!!!