Breaking Paradigms, A Difficult Yet Necessary Task For Growth - Chapter 1
Hello Steemians, hope you are all well.
On this post I wanted to talk about some basic things that we need to incorporate in order to reprogram our mindset, and build a better life, reach our goals.
Before continuing however, I would like to thank everyone for all the positive interaction I've been receiving through the comments of these posts, specially because they are a story of my personal journey, that I share with the idea of possibly helping someone with perspective and hope can be of use so that you all can find inspiration to go as far as you need to go in life.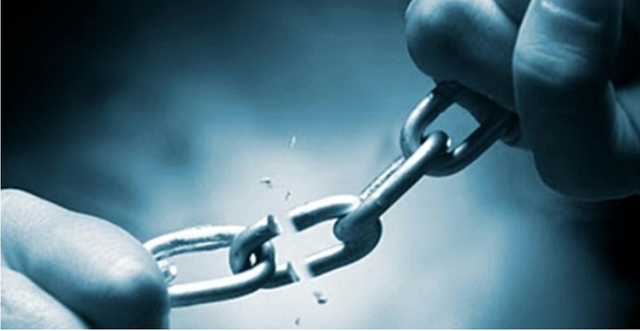 img src
Now let's continue:
I've talked about the importance of breaking old paradigms that are possibly dominating your life without you being able to perceive them, keeping you from growth.
We all seem to live with paradigms that have existed for 300 years, and we repeat them as truths, I can see this across many cultures. Allow me to give you some examples:
There is an old saying in my country that goes: God helps those who start they day very early.
Think about this, that must be a saying of about 200 years of age, and it's completely disconnected from the world we live in today. It was more applicable to a time were people worked in the fields, and had to wake up at 4am to be effective, and be back before sunset. There was no electricity, no TV, Internet, none of the things we use today. Without even taking into account how tired they would be from working the fields, I have a lot of admiration and respect for the people of those times, they were generations of hard workers.
But, this does not apply on almost anything in today's world, and I still hear people say it as if it's some sort of holy truth.
Of course I'm not talking about the religious aspect of the phrase, what I'm saying is that the phrase itself is out of date and somewhat useless. Today there is electricity, and the technology has given us the internet, something that did not exist 50 years ago, and I've been listening to people parrot this saying for as long as I can remember.
Do it make any sense? Are we saying that God would never help someone that works a night shift? If we were to take that belief and apply it here, to a person that sleep during the day, because of his job, we would also be saying they don't deserve help. Think about the police, the guards, the truck drivers, and of course, a lot of people in technology have to work to night time to meet deadlines.
So allow me to modernize the old saying: "God helps those who put in the work" , now does work for me, because for most of my life I've been working more than 12 hours, even having times were I had to put in 16,17 hour days. In other words, God helped me because I put in the work, not because I woke early. I would even say, I know very few artist that even wake up early in the morning, due to the nature of their career. I've seen this all along my journey, as I'm sure it's also happening now.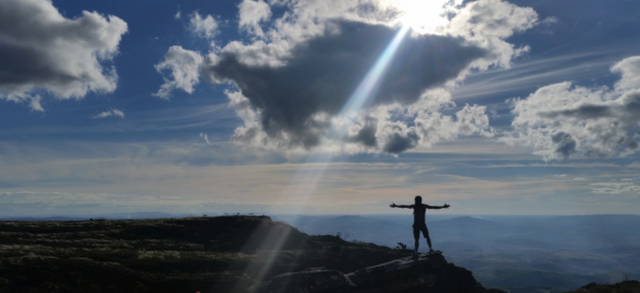 img src
The message I'm trying to say is that we have to pay attention to these old ideas, these paradigms and update them or eliminate them from our mind, and allow me to update them more adequately to the present times:
Have this in your mind every day and remember!!!
"God Helps Those Who Put In The Work" or
"God Helps Those Who Work Hard"- @chbartist
I know that I'm being specific about a cultural aspect of my country, and I'm sure that each one of you have different examples that can be similar. But you must think about them, and make sure they have not lived out their usefulness.
I would like to see some comments from people from other countries with reflections on this. Share with me sayings that for sure are not progressive. I've considered learning all the paradigms of the world, and the experience would be beneficial to the family we are trying to build together here. People with the correct mindset, focused on personal growth, will always find themselves growing financially too.
To close up this post, I would like to repeat what I've been telling people on the comment section of my blog. I'm trying to build a network, a family here of people that help each other, and I insist that if you join by supporting others with upvotes to those who are putting in the word. If we have people with 6,7,8 upvotes being recognized for sharing their ideas, for putting in the work, that would in turn create the right culture, build the community of people that are willing to support each other. If we work on this together, I can guarantee we will have some amazing results in the long run.
I'm really in love with the idea of creating that family, that network, and in the family of @chbartist the right mindset is a positive one. I'm here because your positive attitude and feedback is what keeps me going, believe me.
If you are new to this blog, I would like to invite you the read the previous posts, because I'm trying to write them canonically, with the hopes of them being the most useful. Don't forget to read the comments that others are making, I've seen a lot of wisdom being shared in the comments.
On the next post, I will try to talk about a paradigm that is in my opinion the most damaging of all, the one that will surely stop anyone from growing financially. But that will be left for Chapter 2
Until next time and much success to you all my dear Steemian family, remember positive attitude always.
Regards