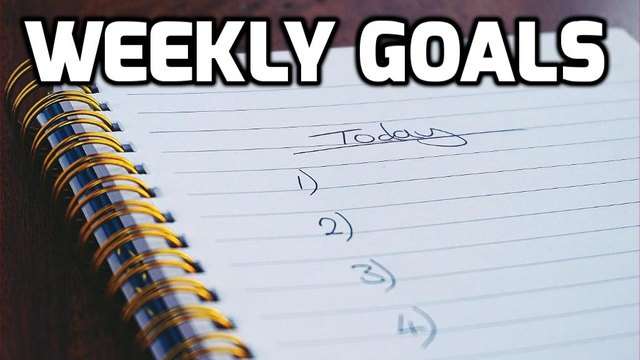 ---
In these weekly posts I try to set myself some goals and follow up what has been achieved in order to find a better balance and move forward in my life.
---
Week #15 Summary

Last week was very strong even though though I got so busy during the weekend that I haven't been able to keep up. I joined 4 hot yoga classes, played tennis and completed the actifit goal 2 times. My eating the first 5 days of the week was also 100% clean and super easy, barely an inconvenience. I contnue my daily blogging routine and my handicapping form on the Belgian League is clearly picking up again after something of a downswing. I have been spending a lot of time on Scorum and their betting exchange Scorumbet and am growing more frustrated with their team. It feels like they by accident created an insanely good product (betscorum) but are yet to realise it. Marketing is pretty much non exitant right now and they are using the platform resources (reward pool) in completely the wrong way. Anyway, it was a solid week despite some kickups in the weekend and I'm looking to continue the strong part this week. The switch to waking up early was also a good thing and was fairly easy.
---
Week #16 objectives
Pretty much everything will continue the way I'm doing it. I still don't have much time to get to know new people but I feel like starting to use tinder again some of these days. I also stated tracking my expenses and will continue to do that the entire month as a motivation to spend even less.
Overview
Track Expenses
100% Plant Based Eating
Take Daily Supplements
3x hot yoga
Thursday Tennis
2x actifit 10000 Steps
Continue Daily Blogging Routine
No Porn!
No Fap (5x)
Alarm Clock 08:25
Report before 08:50 (x6)
Moring Shower (5x)
A report will follow 7 days from now.