Day 1491 | 30 Minute Run - Reps - Yoga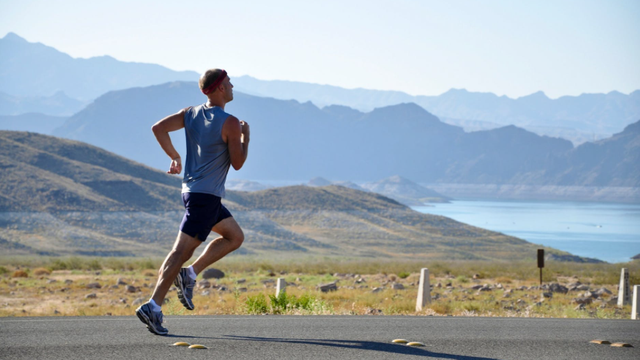 ---
I started a challenge of taking 100 days off to mainly focus on my health and overall personal development and used this account as a personal blog to keep track of all my activity. I enjoyed it and continued afterward trying to build better habits and find a good balance between health, fitness, work, and my personal life...
---
I went straight for a monring run on Monday to end the 34 hour+ water fast right after. During the day I completed most of my regular reps to join another Hot Yoga Session in the early evening. I'm not 16 Sessions of the 25 in and haven't missed a single on. I also kept my eating clean and managed to dring around 4.5 Liter of water which is keeping me hydrated with all the sweathing.
Tuesday will be a test as I will be going home and there will be plenty of food around. I also will be picking up swimming again going back the first time in years. From here on out, I inted to make this part of my Tuesday routine on my way home.
---
May 5x5 Hot Yoga Challenge
| Week | Mon | Tue | Wed | Thu | Fri | Sat | Sun |
| --- | --- | --- | --- | --- | --- | --- | --- |
| 1 | - | - | v | v | v | v | v |
| 2 | v | - | v | v | v | v | - |
| 3 | v | - | v | v | v | v | - |
| 4 | v | - | x | x | x | x | - |
| 5 | x | - | x | x | x | x | - |
---
| Day | Bed Time | Awake | Weight | Day Score |
| --- | --- | --- | --- | --- |
| 01 May | 00:00 | 08:00 | 71.0 kg | 6 |
| 02 May | 00:00 | 07:50 | 70.8 kg | 7 |
| 03 May | 00:00 | 08:40 | 71.1 kg | 7 |
| 04 May | 00:00 | 08:30 | 70.1 kg | 7 |
| 05 May | 23:45 | 07:50 | 69.8 kg | 7 |
| 06 May | 00:30 | 08:40 | 69.8 kg | 7 |
| 07 May | 00:00 | 07:30 | 69.7 kg | 7 |
| 08 May | 00:00 | 07:30 | 69.4 kg | 7 |
| 09 May | 00:40 | 07:50 | 69.5 kg | 7 |
| 10 May | 00:00 | 08:00 | 68.8 kg | 7 |
| 11 May | 00:00 | 07:00 | 68.8 kg | 7 |
| 12 May | 00:00 | 07:10 | 68.9 kg | 7 |
| 13 May | 00:10 | 07:25 | 68.7 kg | 7 |
| 14 May | 00:10 | 07:00 | 68.6 kg | 7 |
| 15 May | 00:00 | 07:10 | 68.6 kg | 7 |
| 16 May | 00:10 | 07:40 | 68.1 kg | 7 |
| 17 May | 00:10 | 08:00 | 68.7 kg | 7 |
| 18 May | 00:00 | 07:30 | 68.6 kg | 6 |
| 19 May | 00:30 | 07:40 | 68.5 kg | 7 |
| 20 May | 00:20 | 08:00 | 68.4 kg | 6 |
| 21 May | 00:00 | 07:40 | 68.4 kg | 7 |
| 22 May | 23:40 | 07:15 | 67.3 kg | 7 |
| 23 May | 23:30 | 07:30 | 67.0 kg | 7 |
---