---
In Europe there is no free speech anymore, thats why i started to draw cartoons again ...
My german cartoon series will be available now for international viewers by steemit.
All future steem-content will be release in english only!
Visit my german blog for multilanguage support.
---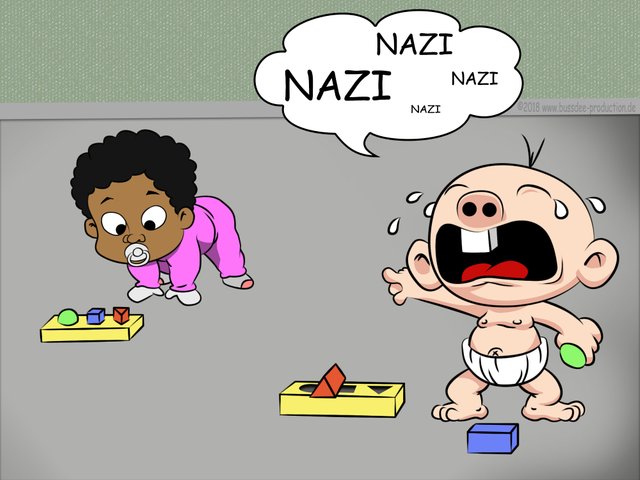 ---
Do you like to get more translated versions of my cartoons? Show me your support with an UPVOTE & RETWEET, and/or visit my website (multilanguage tanslation button available) for more cool stuff . . . if you like to support my work, i linked a couple of more possibilities at this link
Dont miss anything in the future and FOLLOW @BussDee ... if you like to double check, FOLLOW my lovely fiancée @brunner081 ... it would make us really happy!

---
---
Dont miss #MeToo members calling #120db raped german women "NAZI": click to watch on youtube