Thoughts and emotions
Welcome dear Steemians this is my second post in English. If you have not read the first one yet, I invite you to add it here.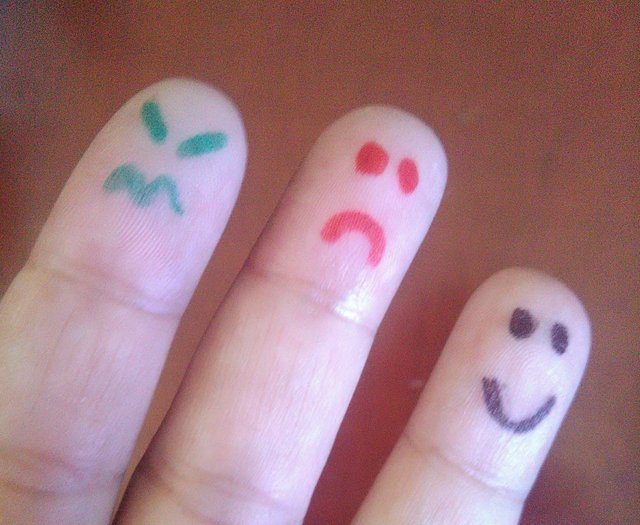 Original @bliza
We all know that there are emotions positive and others... well, too. All emotions are positive, the negative can be the reactions and behavior that we have when we do not know them.
Do we know our emotions and the way they manifest?
Our actions and our behavior depend directly on feelings and thoughts. The value we have of feelings, from our emotional education, will mark the expressiveness of emotional states.
Emotional intelligence is a set of non-innate abilities, that is, they are built through self-knowledge and the education we have had about emotions in our family, friends, among others.
In his book "Emotional Intelligence", Daniel Goleman defines the term as:
Ability to recognize our own feelings and those of others, to motivate ourselves and to handle emotions well, in ourselves and in our relationships (2010, p.45).
I propose 5 important steps to know our emotions:
-Learn to listen, identify and analyze what they are and where the thoughts that trigger certain emotional states come from.
-What value emotions have in us. Are we emotionally sensitive in any situation?
-How do they manifest themselves, what is the intensity and duration they have?
-Do they affect our mood in the rest of the day and relationships with the environment?
Now, the 5th step is linked to Self-Motivation. We must stop to think about how we can express emotions without hurting ourselves or others, as an advance for psychic, physical and emotional health.
If you want to change some of your responses to certain emotions, create a list of positive thoughts and establish images about yourself and your confidence that are aimed at reducing importance and weight to emotional states
A hug to your soul,