Antibiotics are one of the most life changing medical discoveries ever made along with antiseptics and anesthesia.
( i don't know if its been done but i'm coining this the three A's)
Antibiotics revolutionized medicine in the 20th century and essentially brought around the end of diseases like Tuberculosis, specifically in the modern world.
Although one of the greatest scientific and medical discoveries of its time the widespread use of antibiotics is becoming an issue, creating a rise in the number of antibiotic resistant super-bugs.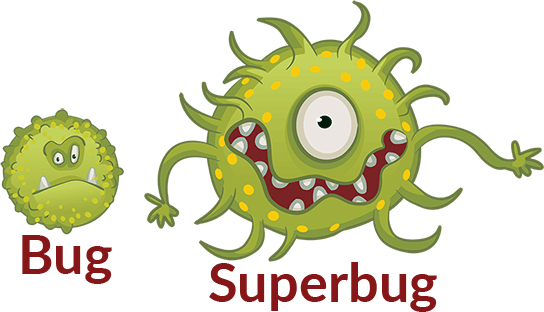 source
In the U.S alone around 2 million people a year become infected with bacteria that cannot be treated with antibiotics and at least 23,000 of those die. Since discovery, use of antibiotics has exploded and this has caused bacteria that can no longer be treated using antibiotics, this is a problem of our own creation. Superbugs are the result of years of overuse and misuse of antibiotics, whether it be prescribing them for infections they can't help with or using them in too high of a dosage. This partnered with their massive overuse in farming has paved the way for superbugs to increase in prominence.
Antibiotics aren't just used for infections or disease in farming, they're being used to stimulate growth in animals like chickens and pigs so as to produce more meat from one animal. Ever seen a chicken from Indonesia compared with one in say Australia or America?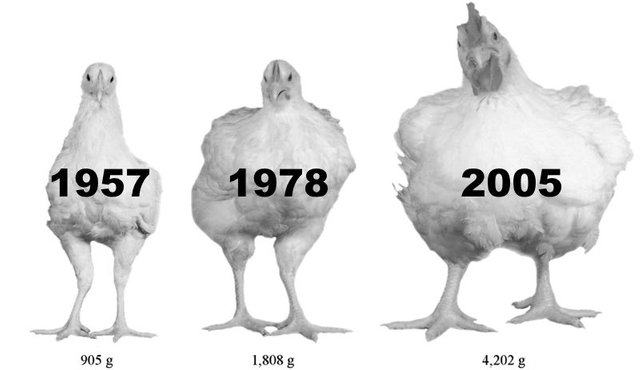 source
(note the above is also attributed to hormone and selective breeding)
There are fears that a worldwide pandemic caused by some form of superbug could be one of the highest risks to humankind. The WHO or World Health Organisation, have identified 12 families of drug resistant bacteria that urgently need new drugs to combat their rise including Staphylococcus, commonly known as Golden Staph.
A UK Government review into antimicrobial resistance commissioned in 2014 found that if left untreated, antibiotic resistance could lead to 10 million deaths a year worldwide by 2050 — costing the world roughly $1.3 trillion.
On the WHO list of dangerous pathogens they are split into three category's those are critical, high, and medium, based on how urgent the need for new drugs to treat them are.
Some of the listings include things as basic as E.Coli, Salmonella, and gonorrhea.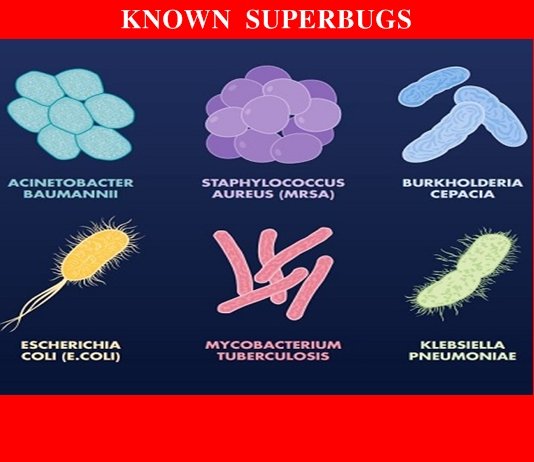 source
Massive amounts of funding are required to develop new drugs but aside from just development of new drugs we also need to curb our use of current ones.
As important as new antibiotics are, to stop the rise in resistant infections we need to do more. We need to stop the spread of infections and we need to preserve our current antibiotics by using them better.-Professor Penelope Bryant
Human health is all of our problem and if something isn't done soon the rise of antibiotic super-bugs could become a serious threat to humanity, already costing us billions each year and thousands of deaths it is not far off pandemic proportions. Don't take antibiotics for things like the common cold or the flu, they are useless, don't take antibiotics for minor infections and try to eat less meat treated with antibiotics.
Remember if you like what i post please upvote follow or even resteem
Steem on Steemians.
Resources
http://time.com/4767683/bacteria-antibiotic-resistance-superbugs/
http://www.abc.net.au/news/health/2017-02-28/superbugs-what-are-they-and-how-are-they-treated/8310556
https://en.wikipedia.org/wiki/Antibiotics
http://www.who.int/mediacentre/news/releases/2017/bacteria-antibiotics-needed/en/