It is all empty. There is nothing left in our home, in fact it isn't even our home any longer.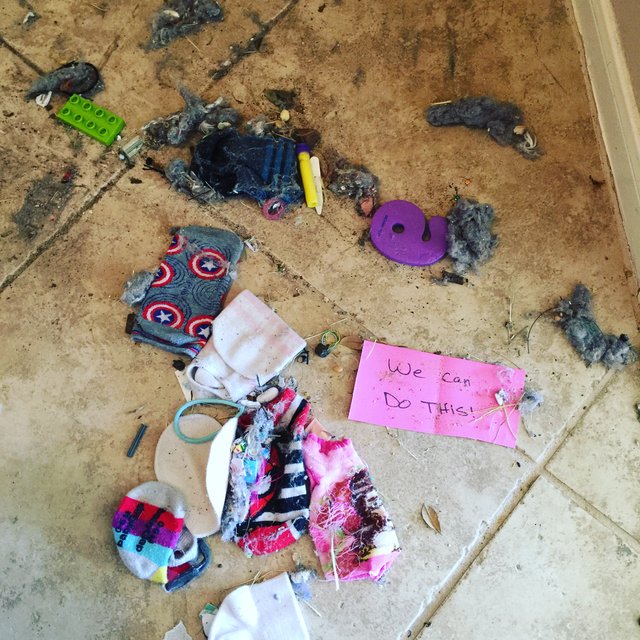 As we were unloading the washer and dryer to go into the storage unit for the next SIX MONTHS!
I found this. A three year old index card written by my wife to me at a time that I needed encouragement.
WE CAN DO THIS!
How fitting and God lead is this note in a season where we are homeless and building a home and homestead from scratch. God is good!
PS..... well now I know where all of the socks disappeared to.
Love this Steemit Community!!! Thank you for allowing me to hang with you.
-Beau
If you enjoyed it, please UPVOTE, RESTEEM, & FOLLOW our adventure!