Since posting the first part of this series a few interesting developments have occured...
Here is the first Installment,
https://steemit.com/life/@battleaxe/thoughts-on-polloniex-part-one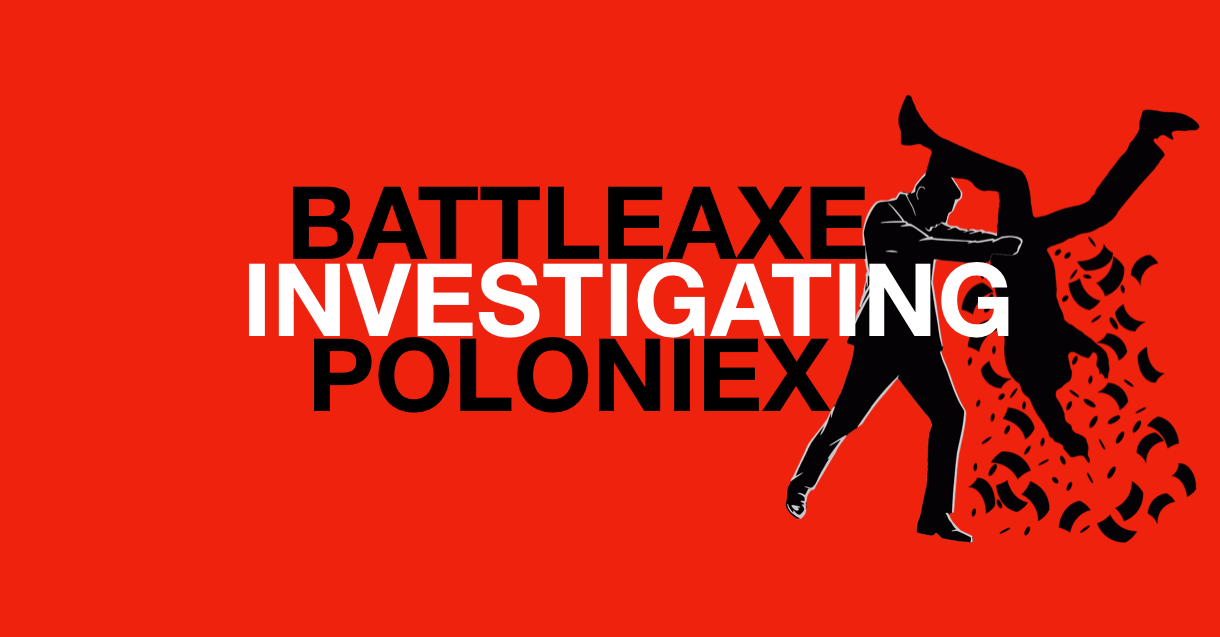 First off the responses and comments have been very reaffirming that writing on this matter is striking a nerve with many. In some messages and DM's people have said of the amount of SBD's and such essentially frozen in there with basically no response and no way to get their hard earned STEEM out. As someone who has taken some knocks on here I will assure you that the fact that I remain is a testament that I give a damn about the Steemian Community and especially on those who are taking advantage of others especially those in less powerful positions.
August 1st there was a revision to the TOS, you can research it yourself and read it yourself and draw your own opinions from it. Personal opinion is that some of it is interesting. Again, feel free to look on your own at the TOS and take away what you will. For me personally if the first changes are literally a ton of you can't do this and this and this and this, it isn't something that I myself am down with but to each their own right?
If you are a client it might be of recommendation to read the August 1, 2017 revisions/updates to the Terms of Service.
(https://poloniex.com/terms/)
So as an OP/ED piece I lay before you the reader to draw your own conclusions. However, one comment struck a chord with me from the first post saying that the Ecosystem of Steem itself suffers by having the money of Steemian clients caught up in some type of apparent quagmire? Some people need that money for bills, food and such....you know not all of us are rich and that being said when some say they are not able for months on end to get their own funds out then perhaps "Buyer Beware" is a saying to keep in mind.
More to Come
b.a.