When it comes to nutrition...Eggs probably in the top of the chart....It is most nutritious food at a affordable price...So why late???Start eating eggs today and stay healthy....Here why.....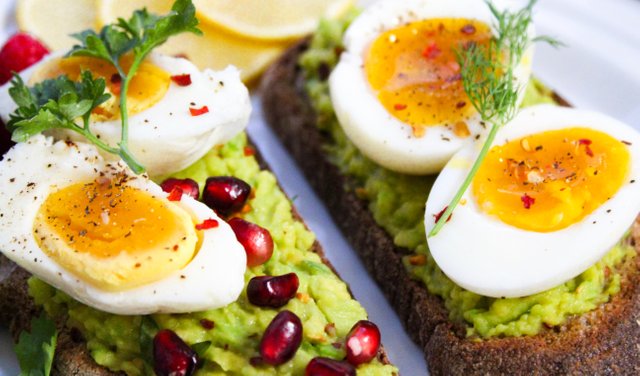 ✔PROTEIN DENSE FOOD✔
An egg has two parts....One is egg white and another part is Egg youlk.
Most amount of protein remains in egg white..
Egg youlk has minimum amount of protein and mostly contain nutrients.
A whole egg contains about 6.5 gram of protein with 70 to 80 calories.....which helps you to stay healthy.
✔WEIGHT LOSS✔
The more you hungry the more chance for you to eat more....and more chance to gain weight.An egg can help you to eat less as it helps you to feel full for a long period of time....Because it contains only 70 to 80 calorie.
Apart from that the more protein you consume more more fat you will burn.....Eating 2 to 3 eggs along with Some basic exercise will help you to boost up your weight loss process.
✔ESSENTIAL VITAMIN AND MINERELS✔
The egg youlk contains some of the vital vitamin such as:
1.Vit B2:which helps you to convert food into energy.
2.Vit B12: Essential to produce Red Blood Cell and eliminate Anemia.
3.Vit E:Which helps to tissue repair and reduces the chance of cancer.It is also anti aging.
 It contains also some importnt minerals such as:

✔Zink:Which boost your immune system
✔Iron:Which is important to reduce the symptom of anemia especially for menstruating women
✔Phosphorus:Which is important for bone and teeth formation...
 These are some gross advantge of eating eggs regularly.....It will boost your immune system and there by reduces the risk of different disease.

It contains high amount of HDL cholesterol which is considered as good cholesterol which helps you to prevent the risk of Heart disease.

SO eat eggs and stay healthy......
If you like my post never forget to upvote.....Thanks you for reading this article.