A Journey Of Friendships II
A Continuation Of My Last Post
So, this friend of mine left and it was then that I realized that I Hardly knew anyone doing the same program as me aside from two girls. One which was Joy's roommate and the other whom I thought I was more close to because we did hang out together with Joy more than a few times and we were her only Friends. So, while resuming for the semester, I didn't think that I would need to find "another friend" because I thought the other girl and I will just be friends. How wrong was I…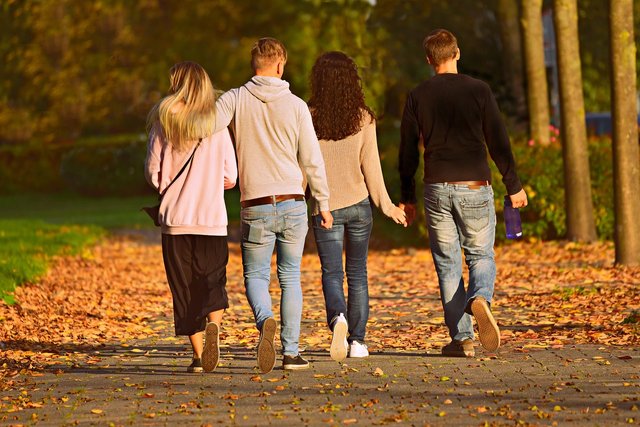 Source
I didn't resume on the said assumption day, instead of resuming on Sunday, I resumed on Monday… I resumed and checked in to a new hostel since the students for the 6months program were done and they didn't want us scattered all over the different hostels since one can contain us. It was not a long process anyway and I was done within minutes, went to my new room (that I didn't know any of the occupants) and decided to just arrange my stuff in there. The girls were receiving lectures when I arrived so there was practically no one in the hostel.
When I was done arranging my stuff, I went out and sat in some sort of passage that had like chairs (just imagine something like the waiting area of a hospital, just that with fewer chairs). I sat there waiting for the girls to get done with lectures so I could see my "friend". I had called her earlier but her phone was switched off so waiting was a better option since I didn't know her new room. I needed to get her notes to see what they did that day and probably have out.
Minutes later, the girls started coming in. They were done with lectures, it took a few more minutes before she came in with a bunch of girls. She saw me, called out my name, we greeted and all. She said I should wait for her, that she was coming and I was okay with that because I was pretty much glued to my phone. She passed by about 30minutes later with the girls and she said "I am coming", I nodded and continued punching my phone. Not joking, I sat there for close to 2hrs (if not more than) and she never came.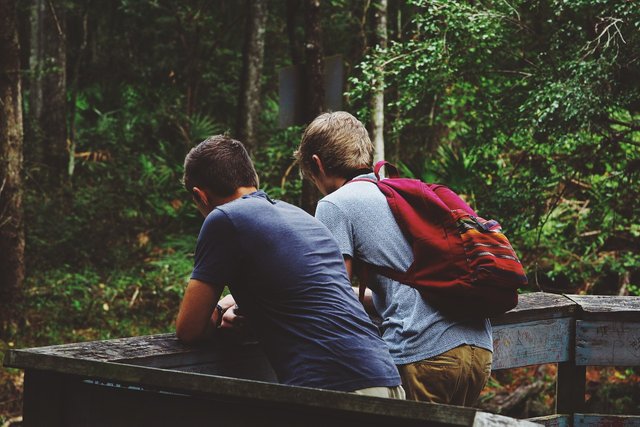 Source
Yeah, I could have left, go for a stroll or something or even go and awkwardly talk to someone but I was so immersed with what I was doing on my phone and that was my comfort zone. Plus I didn't mind waiting because I really did want to know if she would truly come by. The surprising thing was that we did chat and talk a decent amount of times while at home so, I couldn't really place my fingers on why she seemed to have kicked me to the past within a day.
While sitting, this girl passes by and calls out my name asking if it was me because it was a bit dark, I said "yes". It was Grace, I sat beside her during lectures just like twice or so and well, we talked (about nothing interesting).
"Why are you sitting there"
"Nothing. It's kinda stuffy inside"
I asked her where she was going to and I offered to go with her. We got along quite well and from that day, we became Friends, I guess...
Grace had another friend, Ruth that didn't resume early too, she resumed after a week. I started to withdraw a little bit because I didn't want to "steal" someone's friend (i think I used to see friendships more like relationships, if that makes sense). But Grace did prove to me that we all actually can be great friends. Ruth too was an amazing friend.
We had fun, studied and grew together. With time, they even made me start attending night tutorials which honestly wasn't my thing. I even led (or should I say taught?) tutorials twice and it was hilarious (at least to me) plus it made me realize something about me; that teaching wasn't my thing. Lol! Even though some of them thought I was a "natural teacher".
As for my friend that ended up not being my friend, she was having mad fun with her friends and I couldn't be more happier for her. But sadly, there was little to no studies and when she decided to pick up and get serious, it was a little bit too late.
She fell ill at some point, and those friends weren't there to stand by her side when she needed help, I had to help. Once, she was referred to a hospital in town and none of these girls were there to accompany her. In fact, one of the friends came to tell me that "my friend" needs someone to accompany her to the hospital. Crazy life!
I was okay with my life there, really. Being friends with Grace opened doors for me to be friends with a whole lot of other people. Maybe not really really close friends but I was pretty much free with a whole lot of people in school and I think it did make way for me to be my true self, without being self-conscious.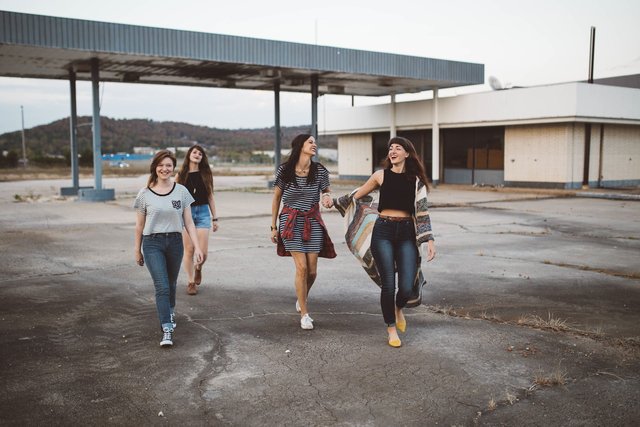 Source
Sadiya was one friend I made also. Hers started with me not being so good at organic chemistry and Grace telling me she was "super good" at it. Well, I went with Grace so she could tutor me, but I realized that she really wasn't super good, she had just chosen not to be overwhelmed by all the chains one had to draw and figure out. Just like me, she was trying to find her "organic chemistry stand" and that did challenge me to do so too. Because sitting and saying "I don't know it" won't help me solve the problem, with times, I realized that I was actually good.
She loved study groups and studying with someone, but that wasn't me. I loved studying alone. When she later gave me the idea, I was quite hesitant but I decided to go ahead with it because it seemed to work well for her, well, with time, I realized that it wasn't so bad and it was actually great, in fact.
Around the same time I was doing this program, we moved to another state within the country and now, I was pretty much disconnected from all of my childhood friends. Whenever I was on break or even when I was done with the program, my Mum often will wonder why I would stay indoors, glued to my phone all day instead of going out and make new "physical" friends.
My siblings had gotten friends quite fast, but it wasn't the same story for me, it reached an extent where my Mum will go visit her friend or maybe just an acquaintance and she will tell one of the woman's children that looks my age that she has a daughter her/his age and maybe they may wanna stop by someday. It was annoying for me, really, I thought I was just fine and to be honest, all those things didn't really work out. Acquaintance? Yes. Friends? No! But I get it, she was just trying to help her introverted daughter (or maybe socially awkward?)
Until one day, I went to town and I bumped into some girl, I nearly fell. Well, she was nice and all. And that was it, we became friends and still are…
Even in the Uni now, I really can't call anyone "friend", maybe acquaintance and coursemates but not friends. Well, at least not yet…
Of course, I have made more friends than I have mentioned in this post but I guess the ones I mentioned were people I have had a kind of deeper connection with. And I still do talk to most of these people, maybe not as frequent as before but still frequent. I mean, I have talked to all of these people (except the one that didn't end up being my friend) this year, and I guess that frequent enough and no, it wasn't just "Happy new year" and it wasn't the conversation starter. Lol! We just don't talk everyday, anymore.
I honestly have no idea what most of my friends have to say about me, I mean, most of these are from my perspective, right? And I can't remember asking the "what kind of a friend am i" question but I can remember talking with one and she said, "I bless God for making us cross paths". And the other gets really mad at me whenever I stay for too long without talking with her, that kind of mad that actually is sort of healthy (you know how your mum gets mad when you travel and don't call when you arrive safely? Something close to that). Others? They often start the conversation...
I feel like there would be people that will call me their friend and I necessarily wouldn't call them that and I do wonder what they really will say about me. Maybe not a good report? Or a good one....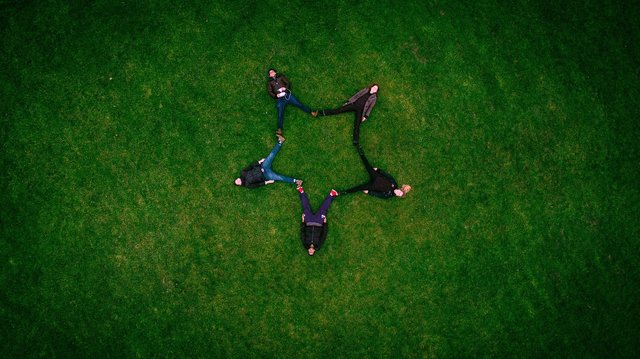 Source
With all of these, I can say for sure that friends do add that spice to life. As we grow, however, we lose friends and we make new ones and that is just fine, it is all part of growth, yeah? I guess the important part is treasuring every moment with these friends.


Much Love — Audrey❤