Some people take what skills they have, and start a business, with simple straight forward implemented actions.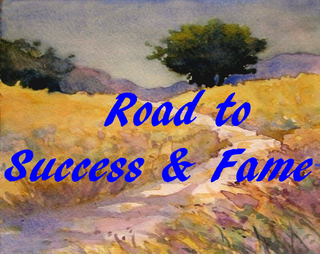 Some people do amazing things!
…Things you wished you had thought of doing, "Why didn't I think of doing that?  
It was such a simple thing to do too? Can you believe it? And the way they did it? So easy to do! It was the obvious place to do it too! Why don't we see and grab opportunities when they are staring us right in the face?! 
Well, let us take a tip from the lady, our son meet in the Cape (South Africa), years ago. 
Sorry I don't know her name, it's just something my son told me. And he was excited about too. She really inspired him. 
She knew her abilities:
Being new at sewing, she could sew, but nothing fancy. She needed a simple pattern, nothing complicated. 
She decided she would sew half-slip petticoats. That was the easiest for her to do. 
She had a sewing machine and so started working from home, on her brave little project. 
Very simple procedure:
First she bought some white nylon material and cut it up into rectangle shapes. No fancy curvy shapes, just straight forward lines to cut out. 
She sewed the two short ends together. One straight easy seam. 
She had also bought white border lace. She sewed that to the open bottom edge. 
She had also bought elastic. So she sewed that to the other top open end. 
And Walla! She had her first half-slip petticoat! 
She also cut out other rectangles to make more half-slip petticoats. But these rectangles were slightly different in size. This was for different woman body sizes. 
Where she setup business:
This little clever woman decided to sit right outside a well-known business, where there was to be lots of woman working there. And sell her half-slip petticoats, as the staff came out of work, at knock off time. 
That first day, she sold all of her petticoats, at a very reasonable price. I personally don't know how many. Our son didn't say either.  
She went home happy that first night, knowing all her effort hadn't been in vain. 
But she didn't sleep that night:
She went home to sew some more petticoats for the next day. 
In the morning she bought some more materials, before selling her last night's work. This time she sat outside another factory… and sold that batch of petticoats too. 
She continued:
She would go to different factories close to her home, until she became well known and successful enough to hire another woman to help sew what she couldn't do. 
Now it wasn't just petticoats, it was skirts too. Between them they had so many orders; the lady had to hire another third person as well. 
Then it was big-time!
After a while, things got completely out of hand. There were so many orders, she was forced to rent a small factory premises and hire fashion designers to open up much fancier clothing lines. 
Knowing what to make:
The reason she did so well, is because she learnt what the public really wanted at grassroots, and produced stuff that woman couldn't possibly resist. 
To woman, buying clothes is an emotional trip. Clothes must look good on you, and give you that special something that `makes heads turn' in your direction! 
And not just clothes for tiny slim woman either… But also for the bigger, the more glorious figure, too.