The Final Coat on the Cobb Oven.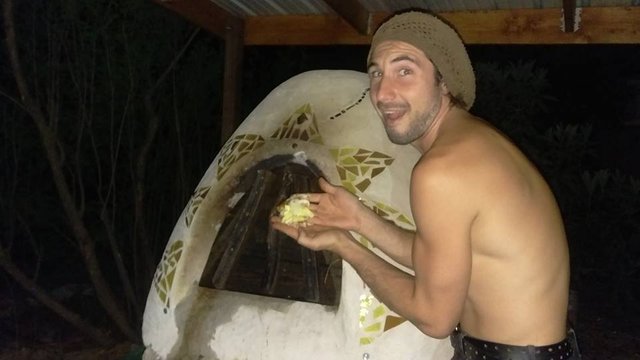 Returning to the oasis in the desert after my successful hitchhiking mission from Tuscon, I could not help but feel a warm sensation of love in my chest. I had developed a connection with this land, it's people, the rustle of the leafs, and the bird conversations above. It felt good to be back. 
    Walking around the corner after greeting my fellow villagers, I came upon my destination. I saw my unfinished project. This Cobb Oven to be, was my responsibility, I vowed to create it with the help of the community. My landing did not take long, as I almost immediately began preparing for the final coat.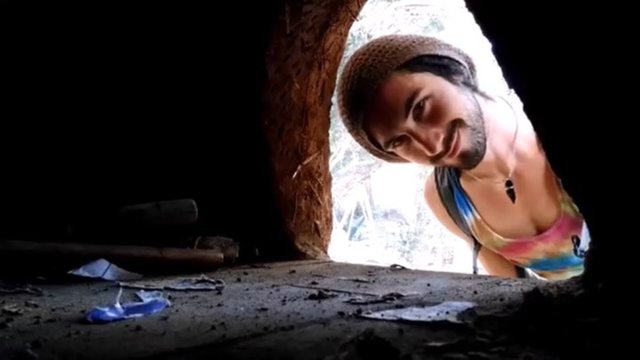 After sifting sand to the finest grade possible, I mixed hydrated lime with sand in a 1 part lime to 3 parts sand ratio, in a 5 gallon bucket with a power drill. That was done quickly with the help of technology, which gave me plenty of time to consult with one of the inhabitants about a final coat design with stained glass. She was an artist that clearly had a vision for the oven. I believed in her vision and I gave her full creative control over the stain glass design. I would apply the lime plaster and help place the little pieces of glass.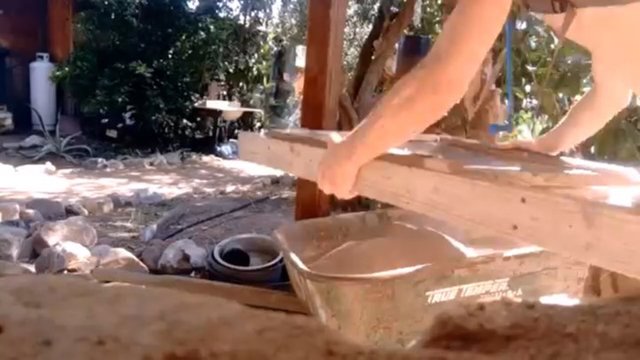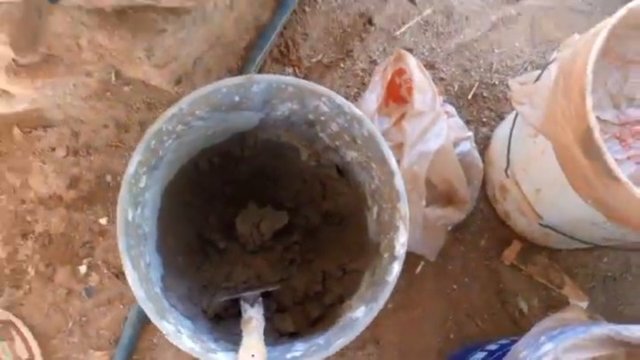 Little by little the once brownish red abrasive oven transformed into a smooth cream sprinkled with stained glass.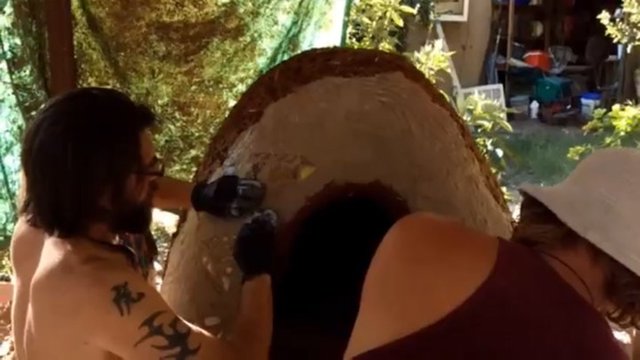 Her design embraced the oven opening as the Sun, with its yellow mosaic Sun rays. Right above the top ray with a smokey quarts crystal, a blue stained glass trail began to take you on a journey. As you follow this roller coaster of a trail, you will see that it ends with a huge puzzle of glass that resembles a majestic dragonfly. The Sun's dragonfly comes to earth, for earth is represented by the blades of green glass grass circling the bottom of the oven.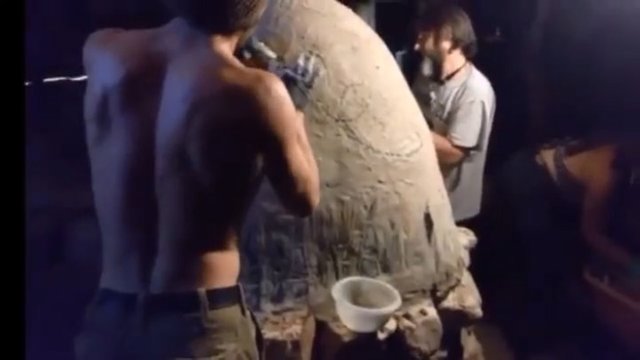 All three of us sculpted the final product into the night, using lights to extent our playtime. This continued until the deed was done. 

     We completed the project! It was because of all of our combined efforts, that we created something that will directly benefit the community. Its fun to think that this was once just an idea.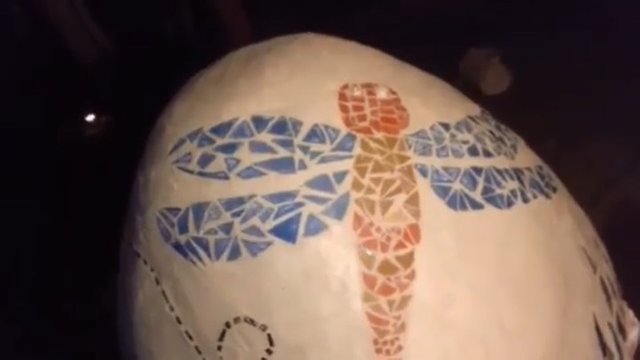 Coming back the next day I was quite pleased with our work. Besides some small surface cracks in the lime, it was a solid finish. It made sense why we had those surface cracks. We applied the lime a bit thicker than usual to accommodate the stained glass more. From my experience, you want to apply lime plaster pretty thin.   
 
 The community was thrilled to see another oven standing in the place where many had tried.   
 It wasn't long before we fired it up and cooked ourselves some homemade pizza! I remember going to sleep that night a very satisfied man. I also went to sleep that night knowing that the fruits of my labor are going to nourish the souls of this community for a long time. A warm sensation in my chest ran through my veins when I realized this. I live for that feeling.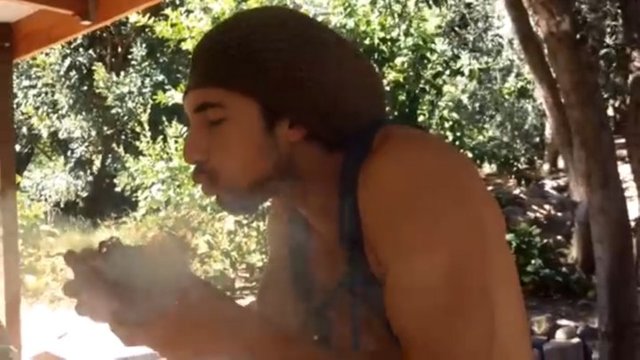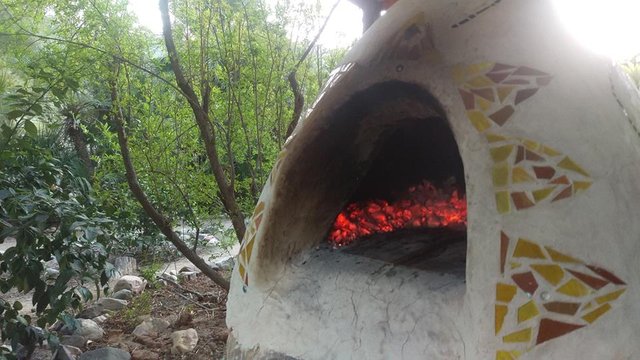 A couple weeks had past when a previous visitor came back to Wind Spirit after two weeks of being gone. This time he came back with an interesting proposition for me that I could not refuse.    
 
To be continued... 
I hope you enjoy this video I made! 
<iframe width="560" height="315" src="
" frameborder="0" allowfullscreen></iframe>