The Apollo Mission - U.S. West Coast Sustainable Development Tour
 This is it! The time is now!
 My life's purpose is about to take me on another journey! 

I come to you today with great thrill! 

The time has come for me to embark on my WEST COAST SUSTAINABLE DEVELOPMENT TOUR!!!

'Explosions of love'

I am beyond excited here, as you can see from my love explosions.

This is real! And I am stoked! This is what I intended to use Steemit for! 

Okay i'm done ranting….Now I shall tell you the who, what, when, and where details. Let us begin!

GreenFire Ecoministry Introduces = The Apollo Mission : U.S.A. West Coast Ecovillage Tour -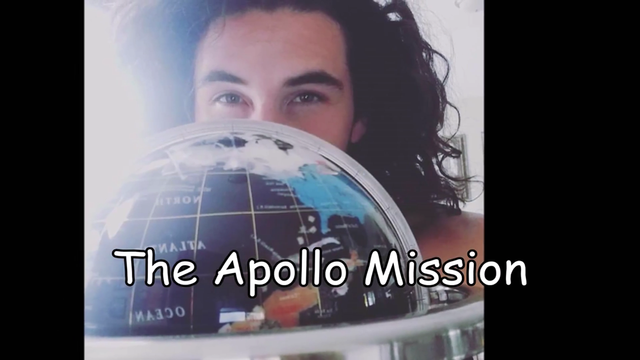 I am serving as a Ambassador and Director of Community Networking for GreenFire. I will be traveling to Sustainable Development in Arizona, California, Oregon, Washington, with the potential of visiting other lands. I plan to finish this tour around early/late fall, all while keeping a nice organic flow to my travels. I will keep a very open mind to any opportunities that might arise. I have a future tour that will follow this one, which will be revealed soon.

I will give efforts to travel to Sustainable Development which includes :

Ecovillages
Intentional Communities
Permaculture Demonstration Sites
Permaculture Education Institutes
Urban Community Gardens
Urban Sustainability Education Centers
Sustainable Homesteads
Anastasia Settlements(inspired by the series of books titled Anastasia and the Ringing Cedars of Russia)
Sustainable Retreat Centers
Mixed Martial Arts Gyms(because I love it)
I do not have a stable revenue generating system(except for you Steemit, I love you Steemit, you support me!) So I will be utilizing realities like :

Couchsurfing
Work Exchange Programs
Dumpster Diving
Alternative Currencies
Hitchhiking, Ride Sharing, Cycling(If needed, I will not turn down a bus/plane ride)
I will give everything I have to accomplishing :

Building Relationships
Recording as much of my journey as possible.
Gather and produce media(which will include interviews, vlogs, virtual tours,  education on sustainability, and most importantly I want to show you my purpose in life, in hopes that you will be inspired and find or run faster towards your heaven!) 
Distribute some of my own resources supplied to me by GreenFire.
Give my Blood(from the blisters on my fingers), Sweat, and Tears(of joy) to all the lands and their people. 
Last but most definitely not least! My own education! I will be fulfilling my roles as ambassador and Director, but simontasiouly I am doing all of this because I eventually want to be a walking encyclopedia on Sustainable living, so that I can go to any land on the planet and help create Permaculture Designed Ecovillages so that they can network and create sustainable commerce with each other! 
It is time for me to step it up and continue to chase my dreams with a whole new fire of focus! I am going to live my life to the fullest, all on my own terms! Lets save the world from ourselves humanity!

Wednesday the 15th of February is my projected ship date.

I look forward to sharing my life with you all

Mahalo!

Apollo.

Any funds that is generated through Steemit will go directly towards my Mission!
I composed the last 3 years of my life into a 10 min video, I hope you all enjoy it!
<iframe width="560" height="315" src="
" frameborder="0" allowfullscreen></iframe>