My Tuscon Experience
     I have nothing but positive things to say about my stay in Tucson. Everything from my couch surfing experiences, to all the community based sustainability I got to witness. I was taken care of here in this desert city, I lived comfortably here for the week and a half I was there.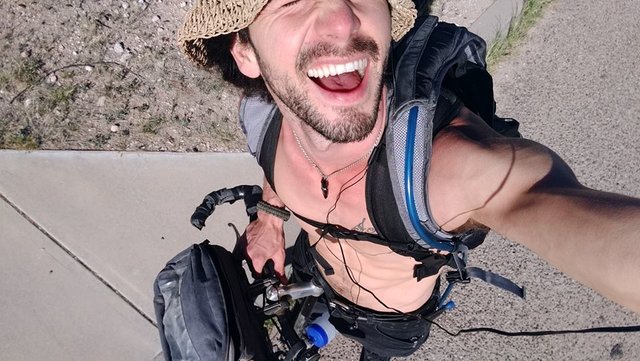 This land has been dubbed the city of a thousand nonprofits. Tucson is one of the more environmentally friendly cities in Arizona. These nonprofits range from community food banks with community gardens that educate the impoverished on growing and selling their own produce, to water shed management groups, and even mesquite(an essential native desert tolerant tree) cooking education organizations. This city has many vehicles of empowerment for its people.   

     One of the more empowering organizations that has recently became a LLC(limited liability corporation) is the Sanoran Permaculture Guild( http://www.sonoranpermaculture.org/ ). This guild is taking the necessary steps towards educating the locals on Permaculture. The ethical design science of creating and managing human settlements to be ecologically regenerative is as empowering as it gets. They not only offer PDC's(Permculture Design Course) to people, but they also do consulting and work with other organizations to make their bio-region a better place to live for all life. 


     I had the pleasure of meeting and interviewing the Director of the SPG, Dan. This man was a very intelligent human with a strong purpose in making Permculture known throughout his community. It warmed my heart knowing that such a person existed in this city. The SPG was being run out of his backyard. He had dedicated a building in his small urban plot to hosting PDCs, This man was giving everything he could to making it happen. It was refreshing to see this.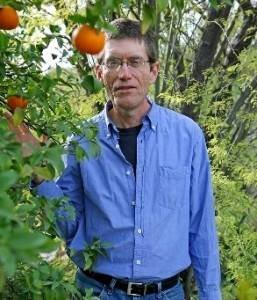 On top of all this respect, this man offered to host me in his back yard office that he actually teaches some of the PDC's in. You could imagine my face after getting done with the interview and hearing him tell me this as a result of expressing my couch surfing situation. A massive amount of gratitude goes out to Dan, because to put a big cherry on top of everything, he even let me use his bicycle!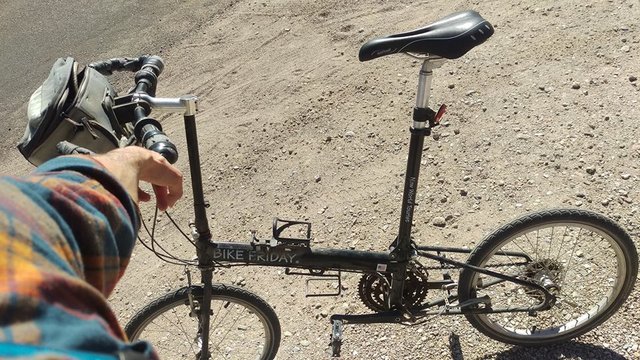 My projected three days of staying in Tucson became a very enjoyable ten earthly revolutions. On my second to last day I had the pleasure of interviewing the Community Food Bank of Southern Arizona( http://www.communityfoodbank.org/ ). 

This non-profit was going beyond the formalities of food banks with there public outreach, community building, and education programs. They were going out of their way to educate through their urban community garden sites. 
Teaching the public skills like composting, growing organic food, and even marketing and selling their produce. This was unlike any food bank I have seen. My hat goes off to their efforts.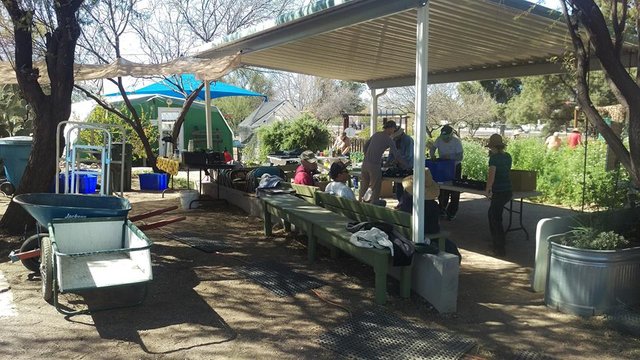 Other awesome organizations that I didn't get the chance to contact, but are doing amazing things for their community are :  
Desert Harvesters - "a non-profit, grassroots effort based in Tucson, Arizona, USA. We strive to promote, celebrate, and enhance local food and water security by encouraging the planting of rain along with indigenous, food-bearing perennial plants (such as the velvet mesquite or Prosopis velutina, foothills palo verde, & desert ironwood trees, prickly pear cactus, saguaro cactus, barrel cactus) where we live, work, and play. We plant within or beside water-harvesting earthworks or rain gardens. This way these plants thrive and produce solely on passive rainwater irrigation – no imported surface or groundwater." - http://www.desertharvesters.org/ 
"Watershed Management Group (WMG) develops community-based solutions to ensure the long-term prosperity of people and health of the environment. We provide people with the knowledge, skills, and resources for sustainable livelihoods." -   https://watershedmg.org/ 
Tucson Time Traders - A Timebank is a group of people who trade an hour of work for an hour of work - everyone's time is valued equally.  The hours are recorded in the timebank software so we can trade them around the timebank community.   Timebanking is a great way for people to exchange assistance and help build healthy communities. - http://timebank.metasofa.org:81/  
   There are many other great organizations(as mentioned above, Tucson is the city of a thousand non-profits)I did not mention that are paving the way for a better world.    
 In between my interviews and research, I was thoroughly enjoying myself. Exploring the city, meeting and connecting with new friends, attending events, going to a MMA gym, and just living a free and happy life. Everything was provided to me in Tucson. I could not have asked for a better experience there.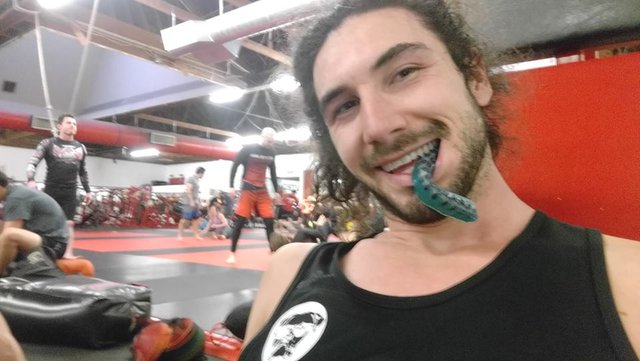 I would be leaving Tucson the same way I came. I will be getting dropped off on the outskirts of town so that I could use that thumb I was born with. Utilizing the generosity of other people, I will find my way back to Wind Spirit Community to complete the Cobb oven I left to dry.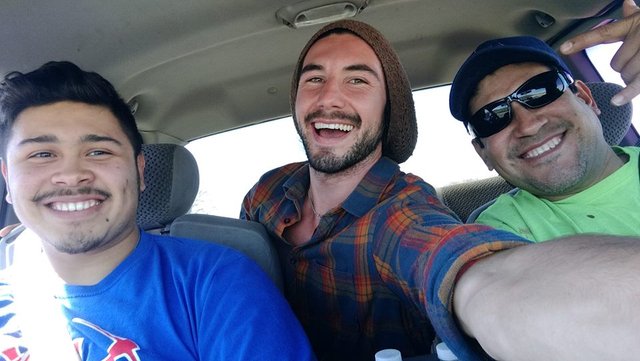 Here is my two videos of the Sonoran Permaculture Guild and the Community Food Bank of Southern Arizona.
<iframe width="560" height="315" src="
" frameborder="0" allowfullscreen></iframe>
<iframe width="560" height="315" src="
" frameborder="0" allowfullscreen></iframe>