My Cali Adventures!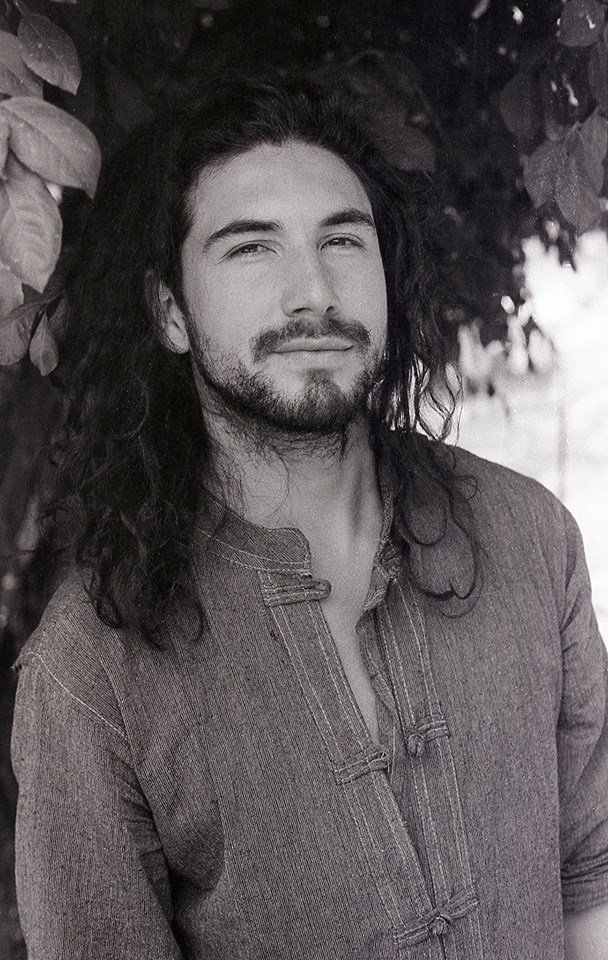 I was on a bus headed to Santa Barbra, California to work with The NOHM apothecary and elixir bar for the Lucidity Festival. I had met the founder of The NOHM at the Southeast Bio-regional Numundo convergence around the beginning of July 2016. She was catering the event. Her mission was to curate a mobile container that encourages conscious consumption and conversation that is steeped in tradition. I loved her alchemy and her energy. We had been in contact ever sense.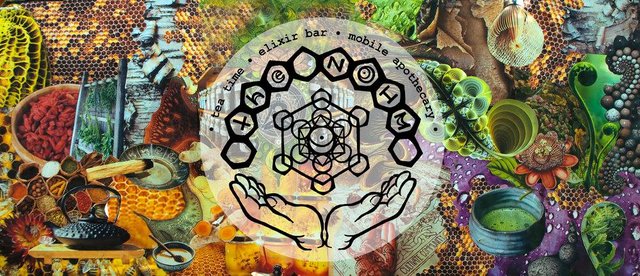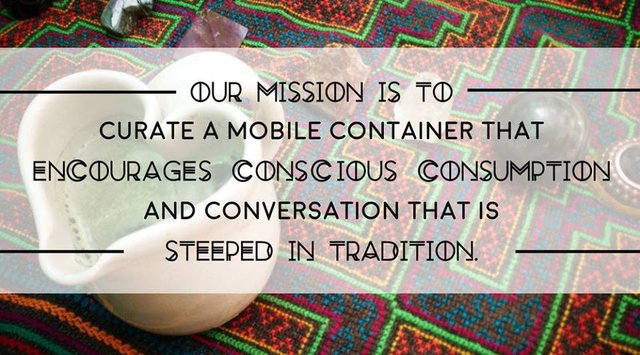 She proposed to me a very tempting opportunity almost a year since the convergence. 

     The NOHM invited me to help contribute my time and energy towards their apothecary and elixir bar at Lucidity Festival. I would get there two days before gates open to get originated.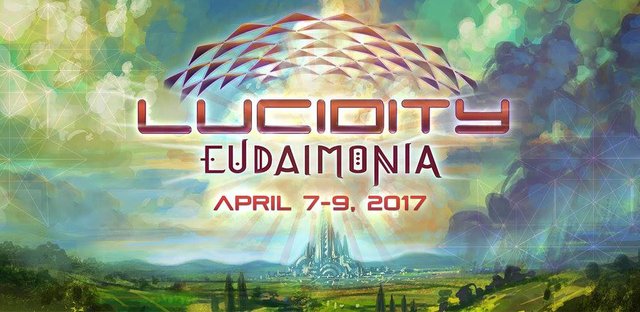 As I laid there on the grass under a tree in the bus station parking lot in Santa Barbra, I had the urge to take a walk and check out this urban area. Like a leopard dragging its kill up a tree to fest, I pulled my pack and strapped it up in the tree. I have done this a few times. I am stashing my gear in plain sight. You would be surprised to know that not many people look up or inspect beautiful trees these days. It just doesn't happen that often in my experience. So I like those odds for a temporary HQ while I explore the urban sprawl.
 
 It was not long before The NOHM goddess herself picked me up and we headed to the camp grounds after a couple of errands.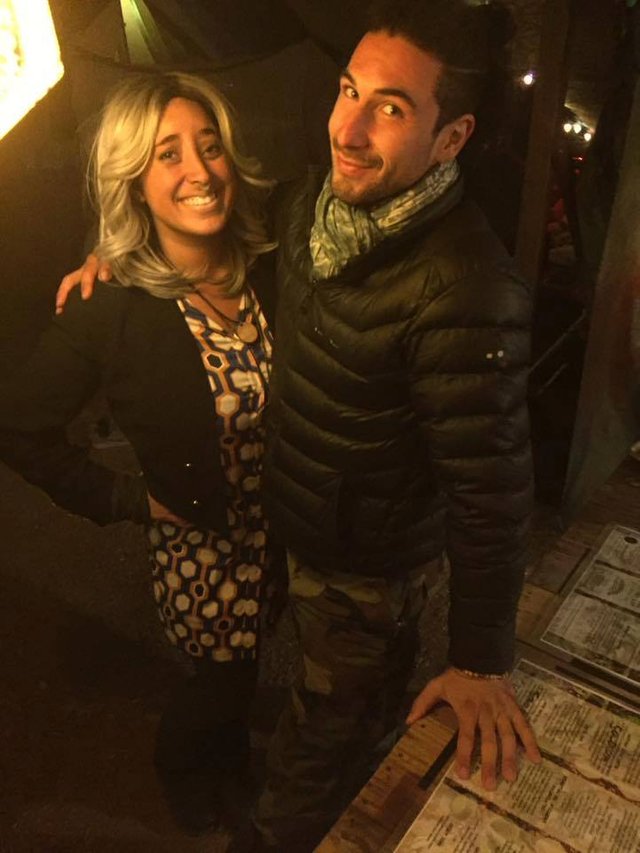 This part of California was absolutely gorgeous! Lush vegetation, greenhouse conditions for optimal growth of many plant species. It was a massive difference compared to the Arizona desert from which I came. The life force of the environment gave me unseen comfort when entering Lucidity.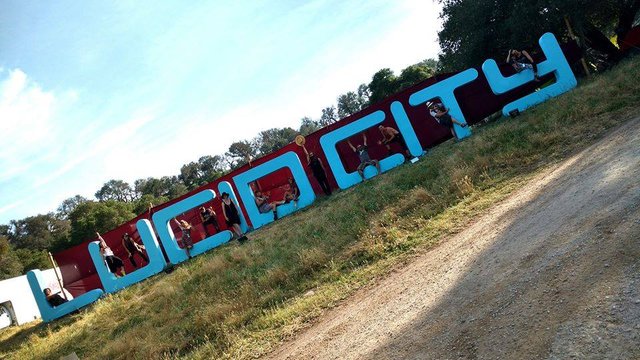 This was no ordinary festival. Lucidity had a university that had educational workshops before the festival in which you earned a token of achievement. This was a transformational open-source music and arts festival. They emphasized on sustainability within the operation of the event. I was very interested in what I was getting myself into. After all I have never paid to go to a festival, but I have managed to go to four of them before this one. I have just been very fortunate to be in the right place at the right time and know the right people. I of course worked my booty off at each one. This happened to be another one of those situations.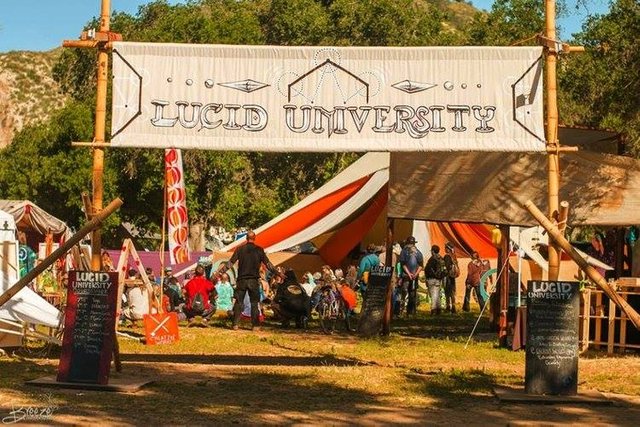 For the sake of my current timescale, I am going to consolidate my experiences in California from now on.   
 
BOOM! Lucidity festival was an absolute thrill!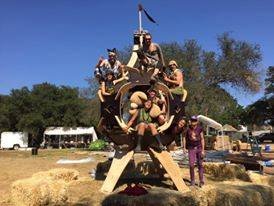 It was such an honor to serve the NOHM at this superb festival. It is officially my favorite fest to date!  Everything from all the wonderful people I met and connected with, to the  awesome workshops that filled my brain with tons of juicy intel! I left that land feeling super charged for what lied ahead!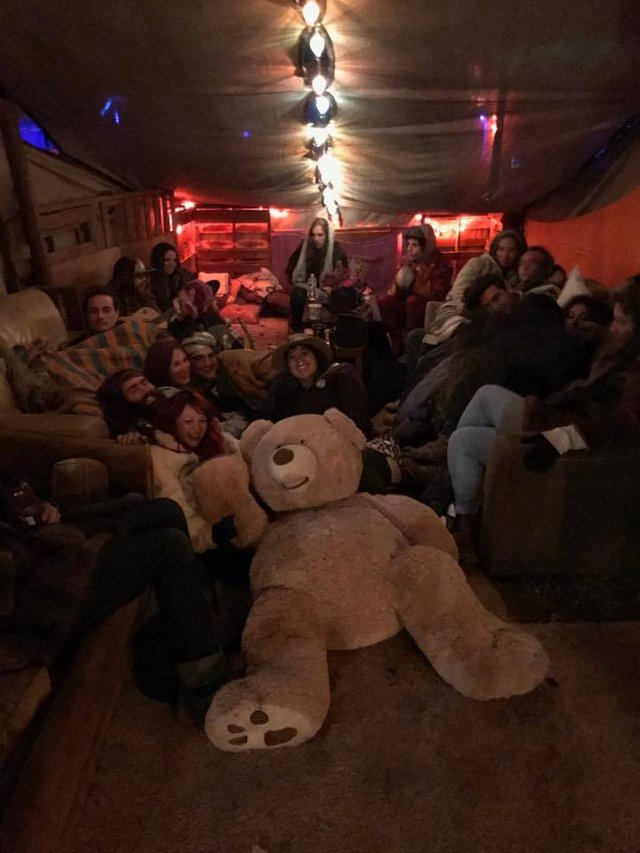 Through a series of unfortunate events that turned into divine synchronicites. I found my self five hour north in San Jose, CA.   
   
  I had met a very intelligent man at the Ecovillage I stayed at in Texas, he was a former optical engineer working for NASA, and he happened to live in San Jose. I contacted him to arrange for us to hang out, and I ended up staying in his condo for three weeks while I bounced around the bay area to check out all the regenerative development.       I got to meet up with a few friends that lived around here, and had a blast exploring the urban areas. I connected with one of my coworkers at the NOHM in Oakland, and she invited me to come with her to attend her monthly permaculture design course class. It was in Bolinas at the Regenerative Design Institute. I happened to be coming to an extra special class that day. It was a social permaculture edition, where they brought on a well known guest teacher to educate us. I took many notes and received a wealth of information, which lasted around six hours that day. I was tremendously grateful to be gifted this opportunity from my new good friend from Oakland.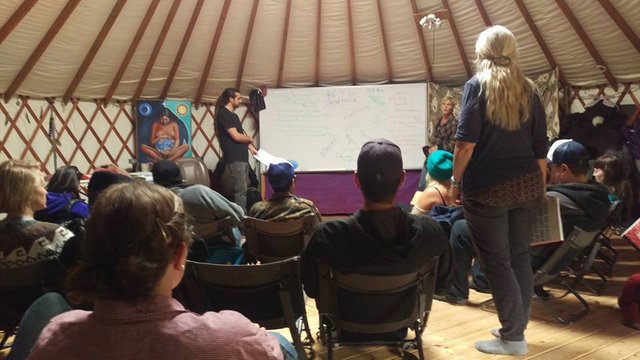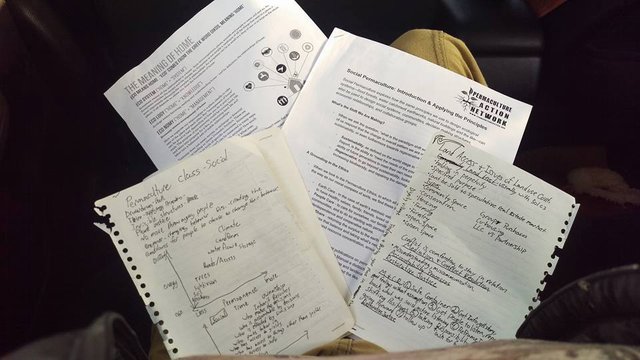 As the days went by, I realized what a challenge it is to traverse California with out an automobile. It would be a completely different story if I was just wondering around carefree doing whatever I wanted, but I was on a mission. I wanted to connect with all of these places I considered to be regenerative development. In order to do that I needed to give them solid dates and travel logistics. This ended up being very difficult because of my transportation situation. I could not give any of the places I wanted to visit a stable time I could show up. Which was a massive downfall in my mission.   
 
In coming to terms with this I contacted HQ, and discussed this predicament.   
   
  We all agreed that it was in my best interest to go back to Wind Spirit Community in Arizona to try and acquire an automobile in some way. In going back, I would have security, because I could not continue to stay at my friends condo in San Jose.   
 
 So now I needed to find a way back to Wind Spirit that would not cost me an arm and a leg…
  
   Like a gift from the heavens above! I received a full ride to my destination from yet another friend I met at the ecovillage I stayed at in Texas. He was traveling from Texas to Mount Shasta for no other reason than he felt called to go there to have a spiritual experience. He agreed to pick me up under one condition. I would partner up with him to travel up to Mount Shasta, then he would take me to Wind Spirit.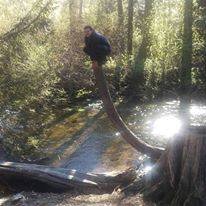 I have to say I really enjoyed my time with this man. Our journey took us to a beautiful places to meet amazing people and have blissful experiences. Some of those were a sweat lodge at Mount Shasta, a nature retreat for children that one of my friends worked at near Fresno, Venice Beach, this big rock alien attraction, Sedona(to stay at that wonderful ladies house that hosted me when I was last there), Phoenix(to visit my video alchemist friend and another lovely lady I met at eden), Eden hot springs for their last event of the season, then finally Wind Spirit.
 
Our goodbyes were filled with joy as he left to continue his path. He even gave me a hundred bucks to help me along my way.
 
  One of my friends from Tucson came to visit me. She was a film photographer, and she offered to have a photo shoot to capture my image for a project she was doing. It was officially my first shoot on tour!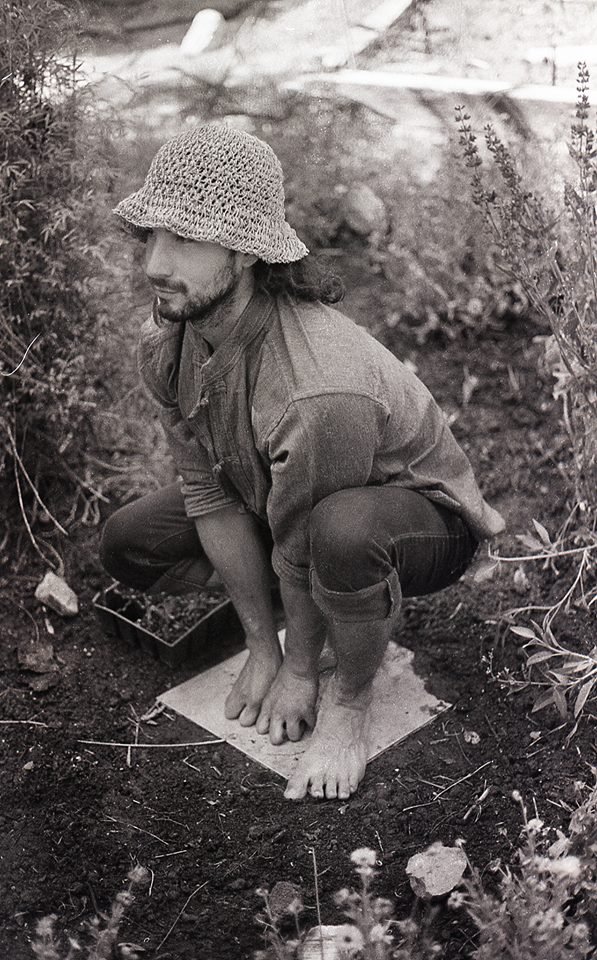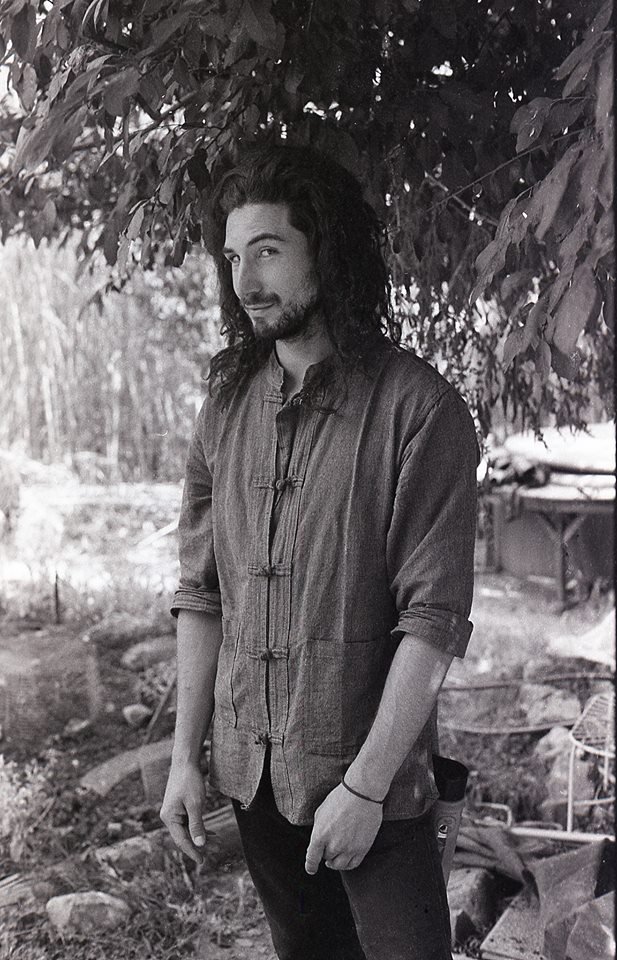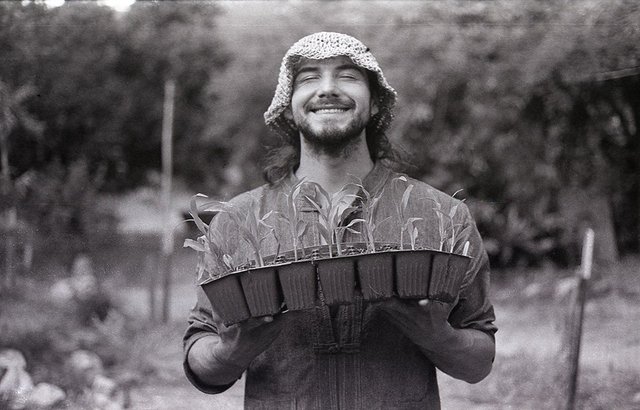 A few days went by and I began to feel stagnant. I felt like failed this part of the journey because I had to return back to square one. So I called the team back at HQ in Colorado to discuss with them my feelings. We all came to the conclusion that it would be best to come back to Colorado and re-calibrate my next tour, but with a vehicle. They reassured me and told me that nomads travel in circles, plus they were in the middle of a big move to a new location, and needed my help.
    
 I also went to my home town in Texas to help my dad with a few things and to pick up his mini van he was going to let me borrow for a few months to go on my next tour.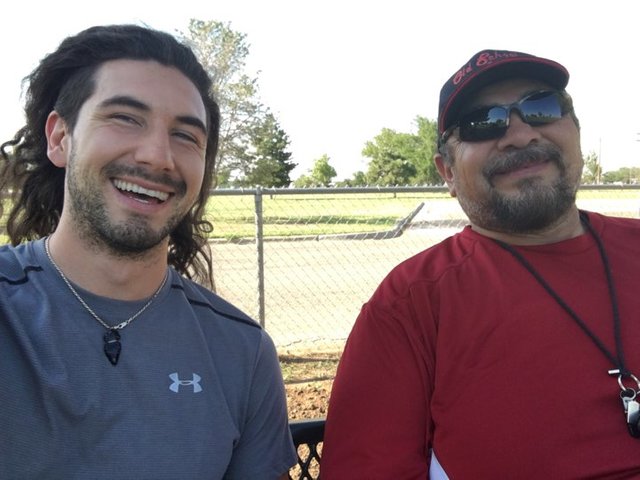 I now sit here, a day before my journey to Oregon feeling super driven. I now have the means to accomplish way more than what my former capacity was able to.   
 
Oregon here I come!!!