I am asking this question because recently on my fb page I liked a friend's posting of Dr. Norm Shealy and his words. Check it out: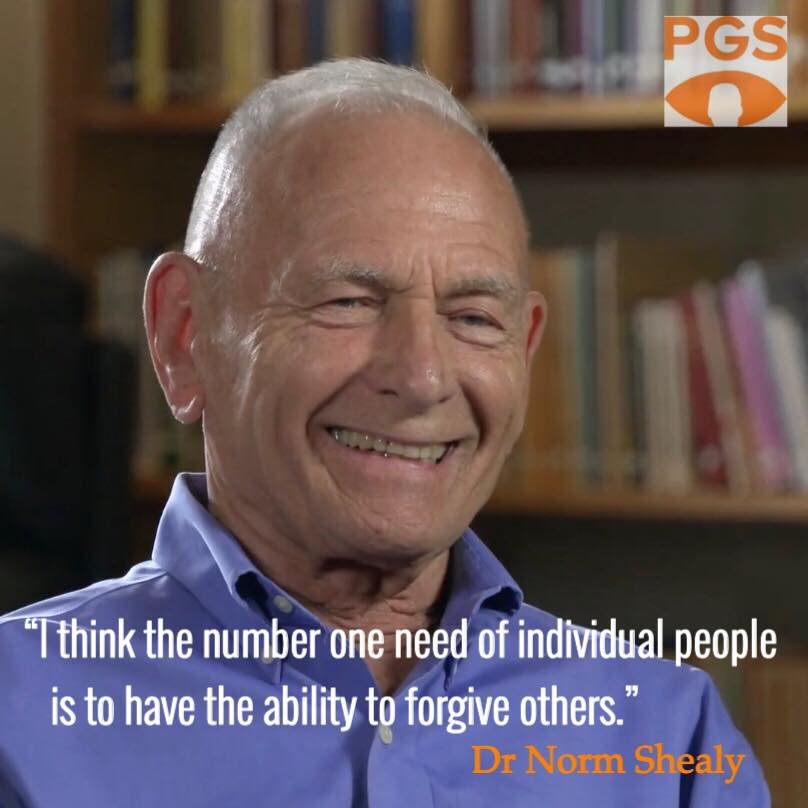 Here is some background information on Dr. Norm Shealy. He is a Neurosurgeon with a PHD and an expert in stress and pain management. Dr Norm Shealy is a remarkable man who founded the American Holistic Medical Association working collaboratively with medical intuitives and other alternate therapist to heal people. He is one of the leading experts Bill Bennett interviewed for his film documentary PGS - Intuition Is Your Personal Guidance System.
To me personally Dr. Norm Shealy's words on forgiveness resonate. My comment is it is important to forgive little things everyday. A couple of like-minded other comments were:
It's 100% true. Forgiveness is a the Mastery Lesson of this plane of existence.
Absolutely. It's the only way to move forward.
There were some differing comments:
Some things can never be forgiven. I believe that there is acceptance that you come to terms with but to forgive when there is no justice - no.
Ackkkk. That's a tough one!
How do you interpret this long comment? It is thought provoking and is sure to produce some discussion!
There is something a little off about how we talk about forgiveness in our language. As soon as say forgive others, we seperate ourselves from others. Who are the others? Are they not you too? When we forgive, we forgive all, including ourselves and all others. Forgiveness is a selfless act. When we give up the ego's need to win or survive. And then we embody oneness/allness/unity/eternal all at once.
From my perspective I think that the Power of Forgiveness is a pretty hefty concept. To be able to forgive depends on many things, like one's level of awareness, acceptance of the wonders of universal consciousness, level of spiritual knowledge, learned beliefs, background experiences and personal experiences.
You may or may not have the want or the ability to forgive but it is one interesting philosophical discussion.
---
Cheers
Angie
Enjoy reading my post. Feel free to comment.
---