[Life Philosophy] Wear Your Own Crown // Kenakan Mahkota Milik Anda
We already understand that our lives are entirely ours. However, humans often lose the right to their own lives, because they are not fully responsible for themselves.
This time I was reminded again with that right. To be honest, often the messages for life just appear when I do random things, without my guessing.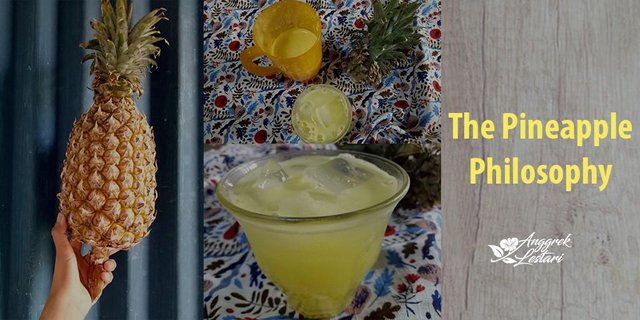 When I prepare pineapple for juice, on a very hot day in Indonesia, I get a philosophy.
---
---
Wear Your Crown of Pride
Proud, it does not mean being arrogant. Having pride in us means putting the crown of appreciation on ourselves.
We deserve to receive any award every day, for every thing we do, even for small things that are often forgotten.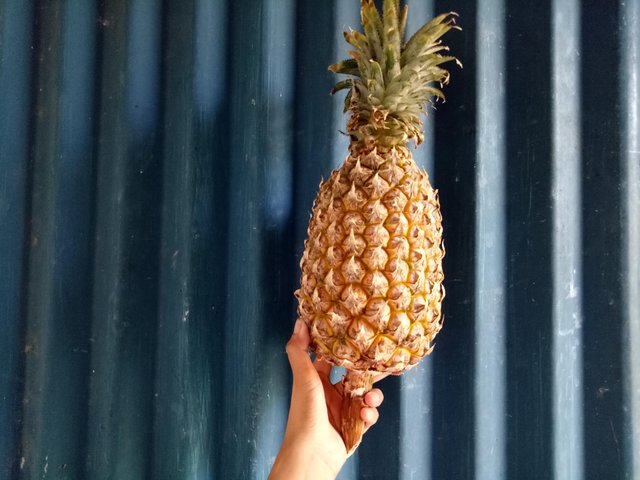 Maybe we feel our lives today are never worthy of receiving any awards. But, it will only discourage us, make us feel worthless in this world.
To achieve success, we must feel valuable in our lives.
---
---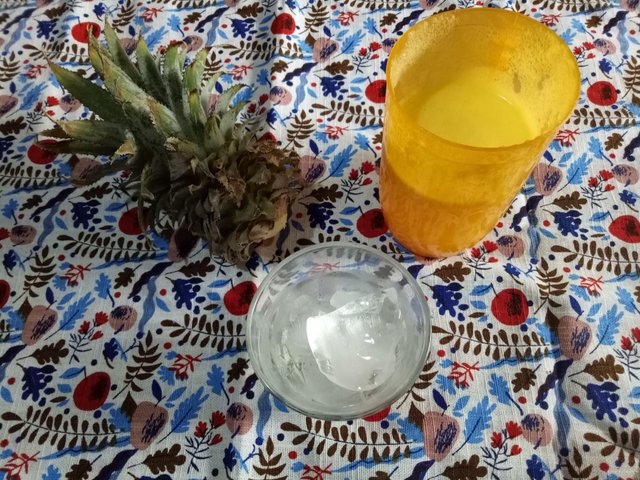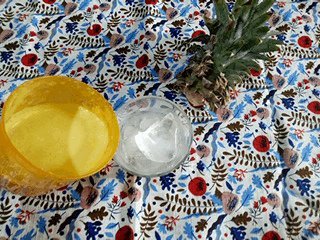 Our Life for a Purpose
Life always keeps secrets that we never knew. Likewise for secrets about what life's purpose is for each of us. There is always a kind of chain of linkages that connects our destiny with the destiny of people, who have connections, who are interrelated.
Maybe we often think of ourselves as useless, so we really are on a magical adventure, at the point of being given a vision and then shown for what our life really is.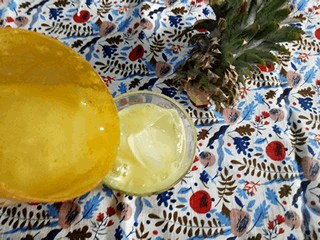 By using the crown of appreciation on ourselves, that means we must take full responsibility for our lives, drive ourselves for better things, not in the opposite direction.
By always feeling there is a crown of pride in each of us, it is hoped that we are not easy to blame others if something we don't want happens.
Cheers!
---
---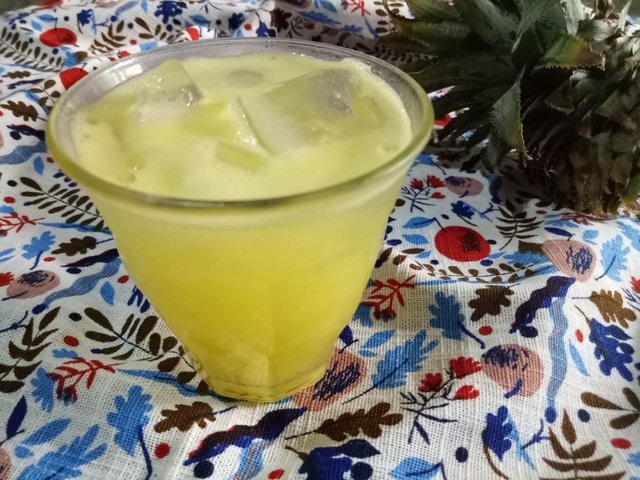 BAHASA: Kita Berhak untuk Hidup Kita
Kita sudah mengerti bahwa hidup kita sepenuhnya adalah milik kita. Tetapi, manusia sering kehilangan hak untuk hidupnya sendiri, karena tidak sepenuhnya bertanggung jawab terhadap dirinya sendiri.
Kali ini saya diingatkan kembali dengan hak tersebut. Sejujurnya, seringkali pesan-pesan untuk kehidupan muncul begitu saja ketika saya melakukan hal-hal yang acak, tanpa saya duga.
Ketika saya mempersiapkan nanas untuk dibuat jus, di hari yang sangat panas di Indonesia, saya mendapatkan sebuah filosofi.
Pakailah Mahkota Kebanggaan Dirimu
Bangga, bukan berarti bersikap sombong. Memiliki kebanggaan dalam diri kita berarti meletakkan mahkota penghargaan pada diri kita sendiri.
Kita layak untuk menerima penghargaan apa pun setiap harinya, untuk setiap hal-hal yang kita lakukan, bahkan untuk hal kecil yang sering terlupakan.
Mungkin kita merasa hidup kita saat ini tidak pernah layak untuk menerima penghargaan apa pun. Tapi, itu hanya akan mengecilkan diri kita, membuat kita merasa tidak berharga di dunia ini.
Untuk meraih kesuksesan, kita harus merasa berharga dengan hidup kita.
Hidup Kita untuk Sebuah Tujuan
Hidup selalu menyimpan rahasia yang tidak pernah kita tahu. Begitu pula untuk rahasia tentang untuk apa sebenarnya tujuan hidup dari diri kita masing-masing. Selalu ada semacam rantai keterkaitan yang menghubungkan takdir kita dengan takdir orang, yang memiliki koneksi , saling terkait.
Mungkin kita sering menganggap diri kita tidak berguna, hingga kita benar-benar berada pada petualangan magis, pada titik diberi penglihatan lalu ditunjukkan untuk apa hidup kita sebenarnya.
Dengan memakai mahkota penghargaan pada diri kita, itu berarti kita harus bertanggung jawab penuh dengan hidup kita, menyetir diri kita untuk hal yang lebih baik, bukan ke arah sebaliknya.
Dengan selalu merasa ada mahkota kebanggaan di diri kita masing-masing, diharapkan kita tidak mudah untuk menyalahkan orang lain jika terjadi sesuatu yang tidak kita inginkan.
Cheers!