Does Whatever A Spider Can.
---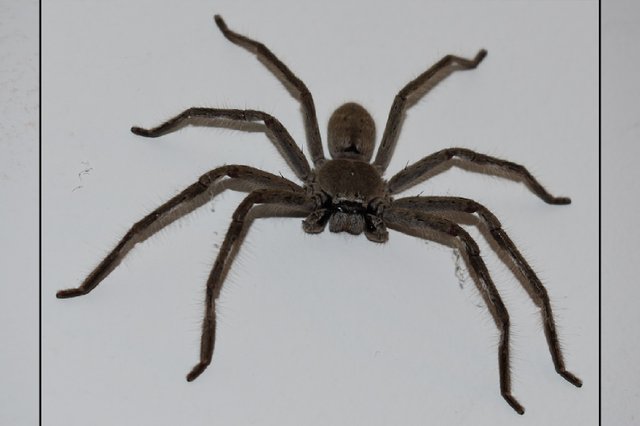 ---
During my time on Discord, listening to MSP Waves there is often some discussion about the 'deadly' Australian wildlife. In particular, we've had some honorable mentions for snakes, kangaroos (yes, they can be deadly!) and spiders. Oh, and not forgetting the poor old dingo who also rates a mention every now and then.
Last Monday's show with @isaria and @krystle, touched on the subject of Huntsman spiders and despite being quite a large spider, they are relatively harmless...
That is, until you find one resting on your bedroom wall just above your pillow..!
When the show's talk turned to spiders, I was so disappointed that I didn't have a photo ready to upload of my 'unwelcome visitor' but I was laughing because the spider was in full view for the entire discussion. I just couldn't let him get away before taking a photo so later in the day I took a close up of the spider and I also took a second photo with a ruler placed in the shot so that you could get an idea of the size.
Mind you, this is only a small Huntsman and most likely, a youngster.
Anyhoo, I do apologise if I gave anyone a fright with today's thumbnail although you're very lucky that I don't have a great zoom lens as I was really keen to get some macros of his little face but I wasn't game enough to get any closer. The 'close-up' thumbnail was actually taken with the camera at an arm's length away because I was so frightened that it would launch on my head and I wasn't taking any chances.
---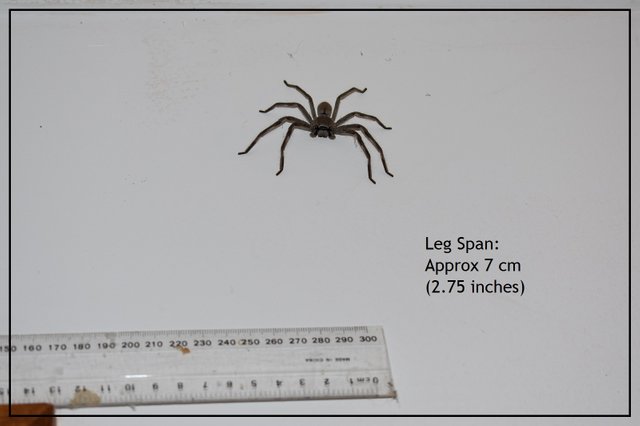 Here is the photo with the ruler for a reference to size.

Thanks for stopping by and reading my post, I really do appreciate your time.
And remember to keep smiling, it makes people wonder what you're thinking...!

If you enjoyed reading my post, please follow, comment and upvote.
All photos, stories and graphics are my own work unless otherwise noted.


To make your own steemitboard footer, check out this post by @arcange

Proudly representing


Proud supporter of @steeming-hot