Don't you EVER Trust in Bitcoin Investments!!!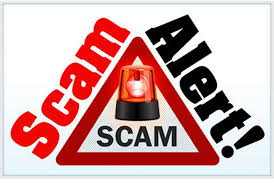 Hi,
I'm so sorry about my last post (The post about the Bitcoin Investment)
I made a HUGE mistake!
This "Investment" is a SCAM! and i got scammed!!!
All i tried to do is making some more money for my blessed goal and now i have to start again from the beginning.
This son of a gun took almost all of my money i made for the treatment and now i have nothing :(
Please don't enter this Telegram Channel ipost here! Be AWARE!
I'm so sorry for that.
Now i'm in deep shit!
Please be AWARE from those Scammers!!!