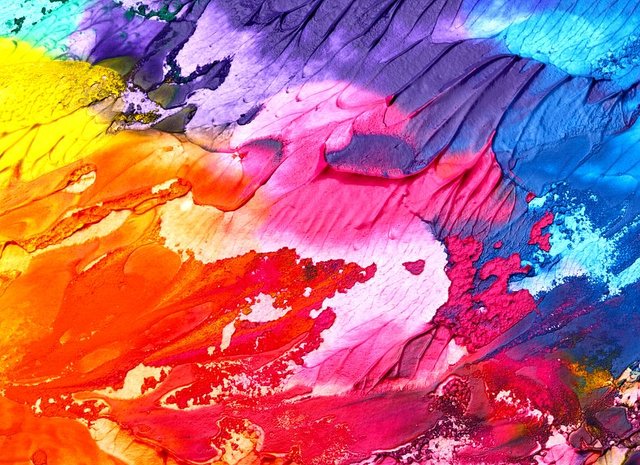 </ center>
How many colors do I paint my sky
When life is only one
Converted into so many aromas and so many nuances
In color of birth
With the smell of tender skin.
We colored that first kiss
A wildflower with the smell of a classroom
With the dark gray we live the lack of love
From the first game at the end of the summer vacation
And we keep going, to the rhythm of a bicycle pedal
The night is not as dark as it seemed
Your eyes became my favorite stars
And so comes that pretty love blue
The one that takes us to know the universe
waking up different with desire of more world.
This is how life fills us with orange
Sitting watching the sunset
Painted so many memories
That splash a lifetime of so many colors
And we realize, only at that moment
How much we lacked to paint.
Original poem by
@ a1000carv
Special invitation to these friends who at some point came to comment on some of my writings, thank you.
@blackmoney, @lisfabian, @magoo57, @genomil, @yexicastro, @ferarevalo147, @eniolw, @frank188, @jesusjacr