Working on a Cruise Vessel During COVID-19
Hello friends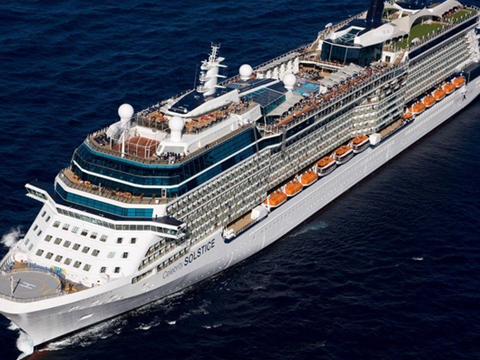 It has been some time...
So I went for another contract on Celebrity Solstice and here the "fun" started.
At first was a typical contract, you know do the bridge watch and meet the team .
But as things progressed we had to go also in quarantine.
So we went to Sydney and we dissembarked all of our guests and went to drift around Sydney to wait for further orders.
Here another steps were applied to us to ensure that it will not be an outbreak on bord Celebrity Solstice.
At first was social distancing and then was the cabin isolations...
As things again progressed on a alarming rate we dissembarked around 640 crew members and remained around 400 on board.
We are Ok and we just wait for this quarantine to be over.
At the moment we are heading to Singapore were we will take some provisions and fuel.
Now let us talk about my country and what is happening around us ...
At first Romania was ok more or less ... for almost 2 months since january no real coronavirus confirmed deaths where released to the public.
But end of March and begining of this month 205 official deaths were confirmed.
Beeing on the sea I have no ideea how this happened ...I do not read or see the news because a lot of todays news are just fake and just for clicks.
I have relatives that were working at near Mainland China at the time of the outbreak and are fine...the monitor the situation and hope for the best.
At my place in Romania there are heavy restrictions now that had a very bad inpact on our economy.
But more I am thinking now about the people , all of the people from all of the affected countries how this event will shape their lives.
There are other countries with a much bigger death tol from coronavirus.
I wonder how this will affect the survivors...
As we know it is a good practice to wash your hands and practice social distancing.
The fear...of contact and the economical impact will forever shape these countries.
And of course fake news are not helping us...
In any case I want to end this short article by saying this:
I wish you all good health and happiness and let us pass this hard time together!