Every group has their goals, and here are ours
---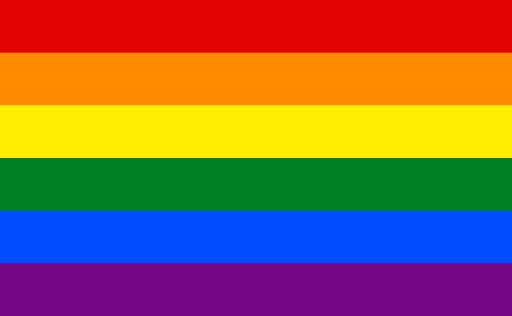 ---
Community and Content
Content is the bread and butter of Steem, it must be our main focuses in one way or another. The biggest flaw with most groups on Steem, especially curation groups, is that the focus is on the content and not the social interaction. Essay after essay may get a lot of readable content on this platform, but if it answers questions nobody asked it isn't very useful. For our curation we would like to focus more heavily on posts that are questions, and people who put thought into answers for them. In the LGBT space this is especially important. When each person is trying to figure out who they themselves are, asking questions and getting answers can be very helpful.
Writing for monetary rewards has very big problems associated with it. People focus more on money than on good content, and interaction is often lost in the process. This is why we plan on using tools like Steem Basic Income to reward members of the community for simply being members of the community, with no strings attached. Our goal first and foremost is to build a community.
Group Structure
As groups get larger and become more diverse they must find a way to structure themselves. A group where each person is active in each section is great for new groups, but as a group gets larger that becomes much more difficult. There are methods that this can be changed organically as a group grows, but planning ahead is also important. Our proposal down in the next paragraph will vary with each interaction, but will be used as a rough planning tool for each new project, starting with the curation aspect of our group.
The overall group will be lead by users that will be of the "Management" position. These people must be a member of the LGBT+ community and are chosen by other members of management. This is to help keep the group centered on the goals it originally started off on. The next rank will be the leaders of different projects within this LGBT-party group. These people will govern their projects, and keep them operational, while the management oversees them. The next rank will be held by the members within these projects, and it is up to the project leader to decide the specifics. In the curation group, for example, can be split into two positions. The higher position would be those that are allowed to vote on the post, while the lower one would be those that go through steem looking for posts that may receive a vote.
Incorporation of other groups
There are a few other LGBT groups on this platform, and there likely will be new ones in the future. Having competing groups isn't very efficient, so we will do our best to work with other groups, as long as they wish to achieve the same goals. For the majority of groups this will be done by making them a sub-group within our group. They will get a say in how this group operates, and we will provide them what we can while they also provide resources and advice to other groups within ours. Guaranteed votes from our curation system is one method of that, for example.
---
Plans for the future
Our short term plans are to grow our user base through curation and contests. Once there are enough users participating in contests they will be moved to an alternate account, and lead by somebody who will be given the rank of group leader. Contests will continue to be held every monday.
We are recruiting members to our trail, this account (@lgbt-party) will be the lead in that, so just follow it in whatever apps you use, or join me on discord and join my homemade bot. Once our trail gets big enough, we will start giving away things like steem basic income tokens on upvotes.
A problem with asking questions on Steem is that you can't separate top level posts, they all go in the same feed. We will be making posts where you can ask questions of members of the LGBT community, where both answers and questions will be curated.
---
Stay tuned for further updates!