On my previous post, I have shared to you what happened when I lost a lot of money investing in scam investment instruments. Here's some learnings I'd like to share with you. I hope that this will be helpful in identifying scams.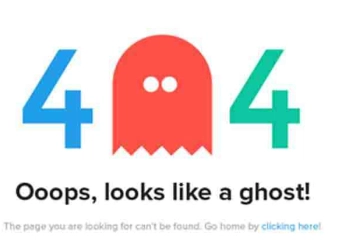 What I Have Learned (That Might Help You):
1. Don't join HYIPs!
95% of HYIPs are Ponzi Schemes
Only early investors can profit
Only high-risk investors who can play with the system can go away still with money. They usually know that the site is about to close soon. Late investors usually lose all their investments
After getting huge losses, you may become vulnerable to investing in exchange of high returns – think 100x before you invest. Don't invest more than what you can afford to lose so you can sleep soundly at night.
You are an Early HYIP Investor if:
Only few registered members

Website is operational for just few days only

Active referral campaign ongoing

Low volume, low-value deposit and withdrawal transactions are being shown on the site

Regular news updates or communications being sent to members

Sites Social Media accounts (like Facebook) are active
You Late HYIP Investor if (or Site is About Close Down if):
High number of registered members

Website is operational for more than two weeks (some HYIPS close down as early as 2 weeks

Last-minute promos are sent to member enticing them to invest more to get higher returns

There's a surge on withdrawal requests of huge amounts

Payment status starts to show as 'Pending' or frequently having issues with the system

News updates are rare. If any, it's regarding their payments issue advising members to remain calm and that they're working on it.

Social Media accounts seldom have posts

You'll start to hear complaints about frequent Website Maintenance, website is down or there's delayed or difficulty in getting payouts
2. You can't recover your lost funds anymore – as they are not insured
Once the site closes down, you can't recover your deposits and/or profits anymore from the site or from someone else.
All Blockchain transactions are irreversible. You can't take back the funds you have sent already.
3. After the site closes down, either these can happen:
you might receive email from someone attempting to be the admin of the site that who can help you recover your funds.

A new site introducing themselves that they are the closed site and the money has been hacked, and they'll need some money to gain back access to their database or backup that will help them retrieve your funds – if this one is true, why don't hey just deduct it from what they will recover?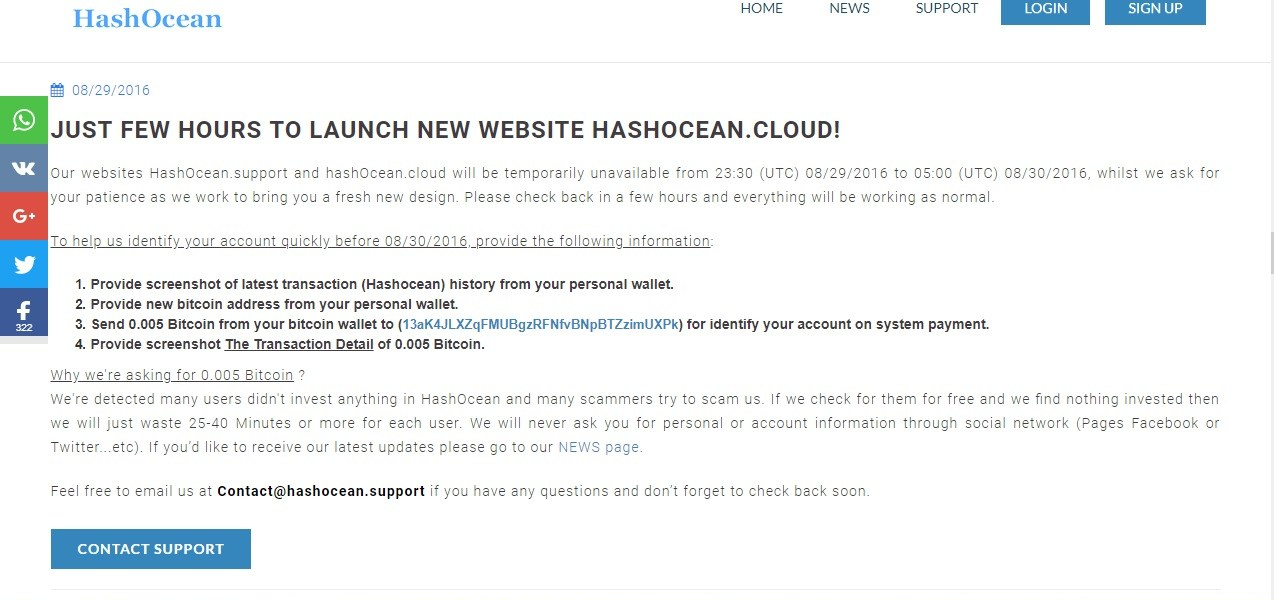 One or multiple FB accounts under the sites name will emerge also giving people instructions to send money so they can recover their funds.
4. Watch for Ponzi Scheme Red Flags and do some Research
Fixed rate cryptocurrency return - This is ironic as the number of cryptocurrency that can be mined becomes less due to halving and increased difficulty through time
Unbelievably high interest rates - If it's too good to be through probably it is. If you're not comfortable investing and feeling that it's a huge risk, then don't!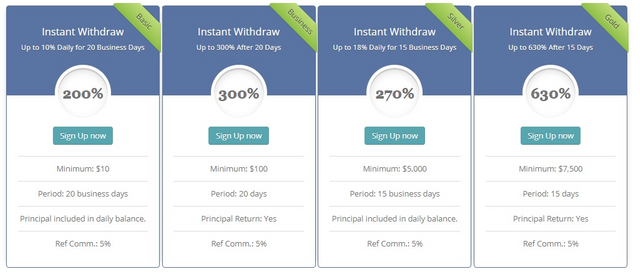 They capitalize too much on their referral programs - They provide high incentives by referring as much as you can, as this is where the Ponzi scheme is relying on

Persons introducing themselves on-site as part of the administration team are not real persons, only just pseudonyms- A simple Facebook search will not locate their profile
No physical establishment for their address mentioned on their online - Related to this, no pictures of their establishment are showing on-site, site images you may be seeing might just be copied from other sites
They mostly rely on cryptocurrencies of electronic payments (like Paypal, Payeer or Payza) to complete transactions - As credit card transactions can still be reversed with prompt notification of your bank

Terms used or the model they work on how they are able to manage to get huge profits for investors are vague.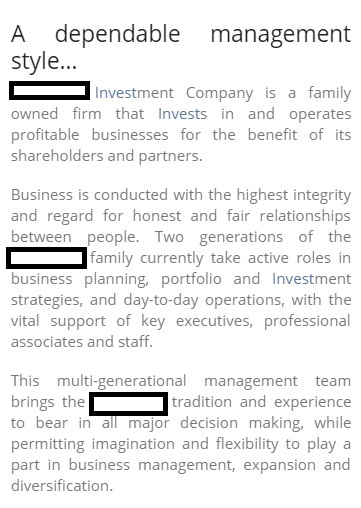 They are listed as 'Scam' or 'Not Paying' on HYIP monitoring sites like Goldpoll.com or Badbitcoin.org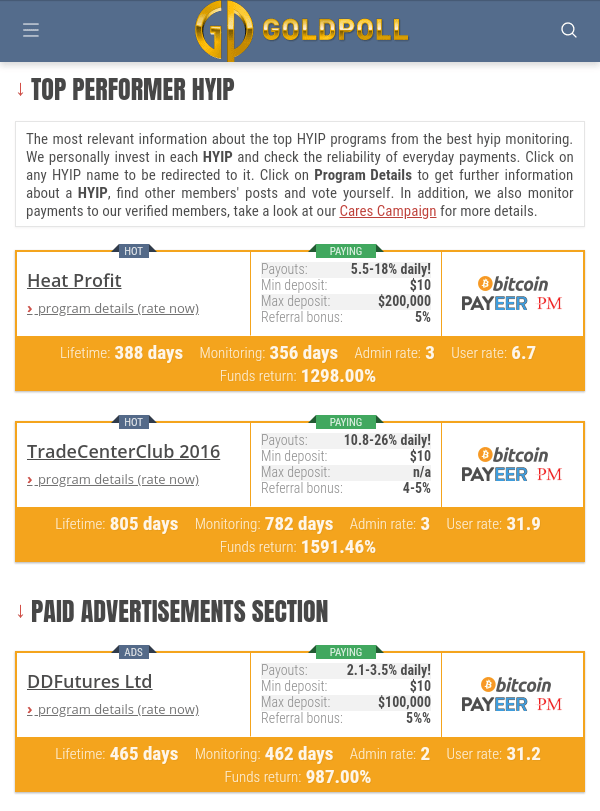 There's no product or service you're getting in exchange of your investment.
A great visual Infographic about Ponzi schemes is shown here: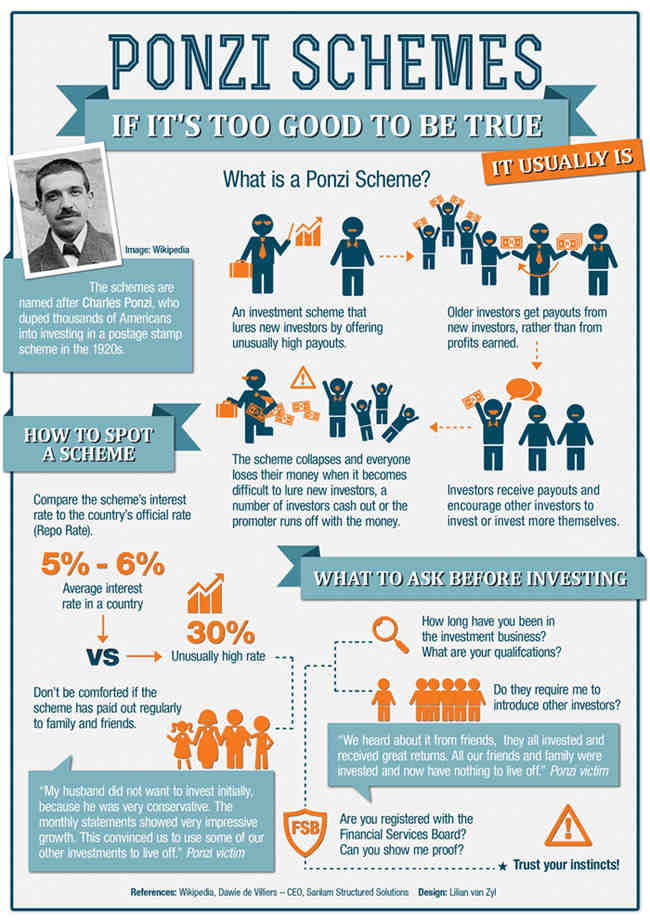 5. If this happens to you, DON'T LOSE HOPE:
We all screw up at some point in our lives and don't blame yourself in falling prey to these online con artists.
If you lose huge money, charge it to experience. We may have lost a lot, but still, we learned a life lesson at the end of the day.
Don't waste your energy and forget about your health thinking about your losses as lost money can be regained, but not lost health.
God knows what's best for us as he's preparing us for greater things – entrust everything to Him. He'll provide more than what we need. Sometimes God frees our hands from what we're holding on as He plans to give us something better. Ask and we shall receive. Appreciate every single blessing in life. Happy are those who feel contented on what they have.
For more advice - I'd like to share one of the blogs I've read during those times I'm recuperating from losses.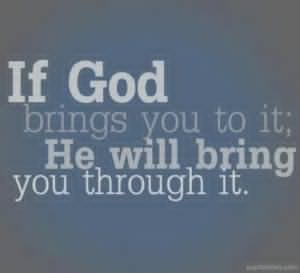 Thanks for reading my detailed story. On my next post, I'll share how I recovered and how Hashflare turned my Rags into CrytoRiches story. Stay tuned!
Please also follow and leave a comment if you like posts like this with detail account of the events relating to my investment experiences.
Some images credits to Google.
I'm also the author of a similar post found in Wordpress.