LEARN AND EARN CONTEST ENTRY:Y- YUCCA
Yucca is a root vegetable that grows in regions with subtropical climates, like Mexico and South America. Also known as cassava, yucca is a dense, starchy food that's rich in carbohydrates. It's a good source of fiber, folate, vitamin C, and potassium.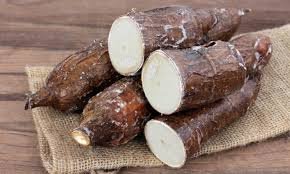 Image Source
  HEALTH BENEFITS OF YUCCA 

It boosts immunity.

It eases arthritis pains.

It aids diabetes treatment etc.
I'll like to nominate @Abawhale to join this contest.
To know more about the rules guiding this contest please click the link below:
https://steemit.com/contest/@emjoe/learn-and-earn-contest-everyone-is-a-winner