For many people, the idea of ​​being at the forefront, of leading a project, a work team or a particular group, becomes one of their main objectives and will work for that, regardless of the implications that this represents.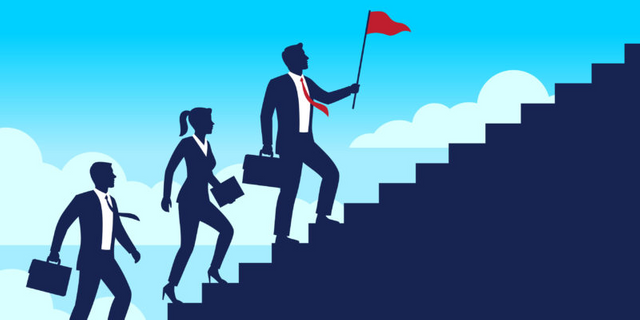 Source
Many of those who at some time crave a leadership position, sometimes do not understand the responsibility implied in their claims and end up frustrated with innumerable failures in plans and projects that are not successful due to the inability of a leader who is not clear on how to handle the group, to get the best performance from it.
There are some principles and characteristics that we should know about leadership, in order to better understand and have a good performance at the time we have the responsibility of leading a project, group or work team.
Extreme Leadership
There are different types of leadership, applied in various areas of life, from paternal leadership in the family, business, sports, institutional etc., which have different applications depending on the environment and the requirements of the group.
Extreme leadership is exercised in difficult situations, where physical integrity is put at risk, when unexpected events arise or when there is a military or rescue mission, in catastrophic events or war scenarios.
However, there are principles applicable in any scenario, any group, regardless of the objective pursued by that group. The extreme leader or extreme leadership like any other presents particular characteristics and here I share some of the most important:
Responsibility.
The first characteristic that an extreme leader must have is RESPONSIBILITY.
"Absolutely everything that happens to a team and its results are the sole and exclusive responsibility of the leader"
Although it is very difficult to digest this statement, the leader must take responsibility for the group's failures. It is very common to see, when a project fails or when things do not go the way we plan, to group leaders or members, to seek to blame others, to find guilty of the failure of the project.
A genuine leader is not only responsible for his actions, but also for the actions of the group he is in charge of, if the team is not fulfilling his functions, it is because the leader has failed to find the best performance of the group or not has been able to communicate or transmit the information well. The safety of the group depends on their decisions and their performance.
---
Humility.
In second place is HUMILITY, the true leader must take responsibility for the failures of the group, but the successes obtained should never be credited as if they were theirs, or boast about them, the leader must be in the ability to highlight teamwork and give Credit to all group members for the contribution of each.
Arrogance and the desire to be recognized are factors that go against the group, we cannot be selfish and pretend that we are more important than the other members of the group, even when I am the leader and have outstanding qualities to the rest of the team.
When the leader is able to recognize and highlight everyone's work, this will become a source of encouragement and will result in better group performance in future challenges. There are no bad teams, but poor leaders.
---
Communication.
As a third characteristic we find the COMMUNICATION, the leader must explain well why an order, the group must know why a particular order is being given, this makes each action make sense, since it understands why they should execute some action.
If the group or leader is not clear about what motivates an action, an order that they have to execute, this will generate doubts and questions to solve what will put the group's mission at risk They have no clear objective.
---
Conclusion.
To conclude, it is necessary to be clear that leadership is not something simple, some people may think that being a leader of a group is an easy task, motivated mainly by ignorance about the issue of leadership and when they face the reality of the implications of leadership, discover through failure that simply leadership is not made for them.
However, we must also recognize that there are leaderships that are forged in practice, that learn from failures and then find the path to success, there are also cases where the person discovers his leadership by chance when he finds himself in some extreme situation, where Through that situation the leader ends up discovering qualities that were hidden and that he had never exercised.
In either case, leadership requires a lot of effort, sacrifice and a physical and mental strength that develops in practice.
Let me know your opinion about this issue, Are you in a leadership position? Do you work with a good leader? What kind of leadership would you like to exercise? I want you to share your experience with us and join the conversation about leadership, any opinion, suggestion or correction will be welcome.
---
---