myself #78 : my German : Das Geheimnis einer 17 Jahre alten Haut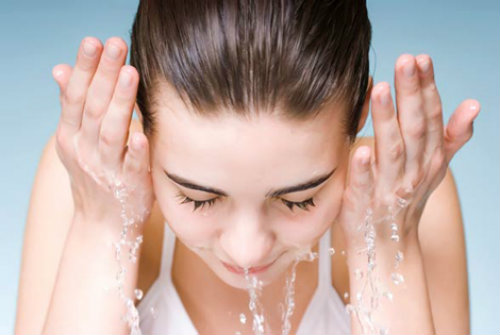 Verwenden Sie Öl, Wachs oder Make-up-Entferner, um nach einem langen Tag Schmutz, Make-up und Sonnencreme auf Ihrem Gesicht zu entfernen.
Die Bleiche wird nicht ausreichend gründlich gereinigt. Verwenden Sie daher einen Gesichtsreiniger, um den Schmutz von Ihrer Haut zu entfernen. Wählen Sie einen pH-empfindlichen Reiniger, der zu Ihnen passt
Schritt 3: Tonmaske / Einwegmaske
1-2 mal pro Woche anwenden, um die Poren zu schrumpfen und die Haut tief zu reinigen
Mit schwarzem Zucker oder einem speziellen Peelingprodukt werden die Hornhautschichten entfernt und die Haut geschmeidiger.
Schritt 5: Toner (Rosenwasser)
Toner sofort nach der Reinigung, um den pH-Wert der Haut auszugleichen
Serum ist die Essenz, damit die Haut schneller durchdringt. Wählen Sie die Art von Serum, die Sie für Ihre Haut benötigen
Schritt 7: Befeuchten Sie die Feuchtigkeitscreme
Wählen Sie eine Feuchtigkeitscreme, die zu Ihrer Haut passt
Schlafmaske liefert viele Nährstoffe, ohne Hautprobleme zu verursachen. Nach einer Nacht werden wir sofort seine große Wirkung sehen
*Hinweis: Tragen Sie vor dem Auftragen von Sonnencreme Sonnencreme auf, um Ihre Haut zu schützen. Kann die Liebe vergessen, aber Sonnenschutz nicht vergessen ...
---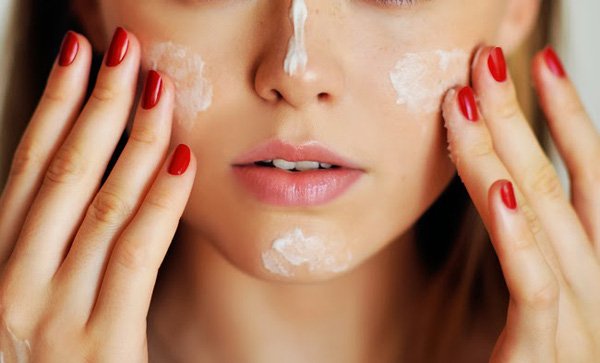 Use oil, wax or makeup remover to remove dirt, make-up and sunscreen on your face after a long day.
Bleaching is not sufficiently cleansed deeply, so use a facial cleanser to remove dirt from your skin. Choose a pH-sensitive cleanser that's right for you
Step 3: Clay Mask / Disposable Mask
Apply 1-2 times a week to shrink pores, make skin deep clean offline
Using black sugar, or a specialized exfoliating product removes the layers of horny skin, making your skin more smooth.
Step 5: Toner (Rose water)
Toner immediately after cleansing to balance the pH of the skin
Serum is the essence so the skin will penetrate faster. Choose the type of serum you need for your skin
Step 7: Moisturize the moisturizer
Choose a moisturizer that fits your skin
Sleeping mask will provide plenty of nutrients without causing skin problems. After a night, we will immediately see its great effect
*Note: Before applying sunscreen, apply sunscreen to protect your skin. Can forget about love but not forget sunscreen ...
---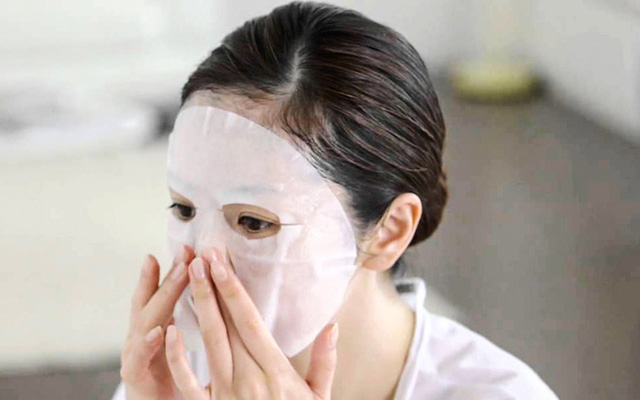 Hãy dùng dầu, sáp hoặc nước tẩy trang để làm sạch bụi bẩn, lớp trang điểm và kem chống nắng trên mặt bạn sau cả một ngày dài
Tẩy trang vẫn chưa đủ làm sạch sâu, vì thế phải dùng sữa rửa mặt để bụi bẩn không còn sót lại trên da bạn. hãy chọn sữa rửa mặt có độ pH phù hợp với bạn
Bước 3 : Mặt nạ đất sét / mặt nạ thải độc
Hãy dùng 1-2 lần 1 tuần để có thể thu nhỏ lỗ chân lông, giúp da sạch sâu nhé
Dùng đường đen, hay sản phẩm tẩy da chết chuyên dụng loại bỏ các lớp sừng trên mặt, khiến da bạn trở nên mịn màng hơn
Bước 5 : Toner ( Nước hoa hồng )
Phải dùng Toner ngay sau khi làm sạch mặt để cân bằng độ pH cho da
Serum là tinh chất nên da sẽ thẩm thấu nhanh hơn. Hãy chọn loại Serum mà bạn thấy cần thiết cho da nhé
Bước 7 : Kem dưỡng khóa ẩm
Hãy chọn loại kem dưỡng phù hợp với da để da luôn căng tràn nha
Mặt nạ ngủ sẽ cung cấp rất nhiều dưỡng chất mà không gây bí da. Sau một đêm, chúng ta sẽ thấy ngay hiệu quả tuyệt vời của nó
*Lưu ý : Trước khi da đường nhất định phải bôi kem chống nắng để bảo vệ làn da của bạn. Có thể quên người yêu chứ không dược quên kem chống nắng nha...