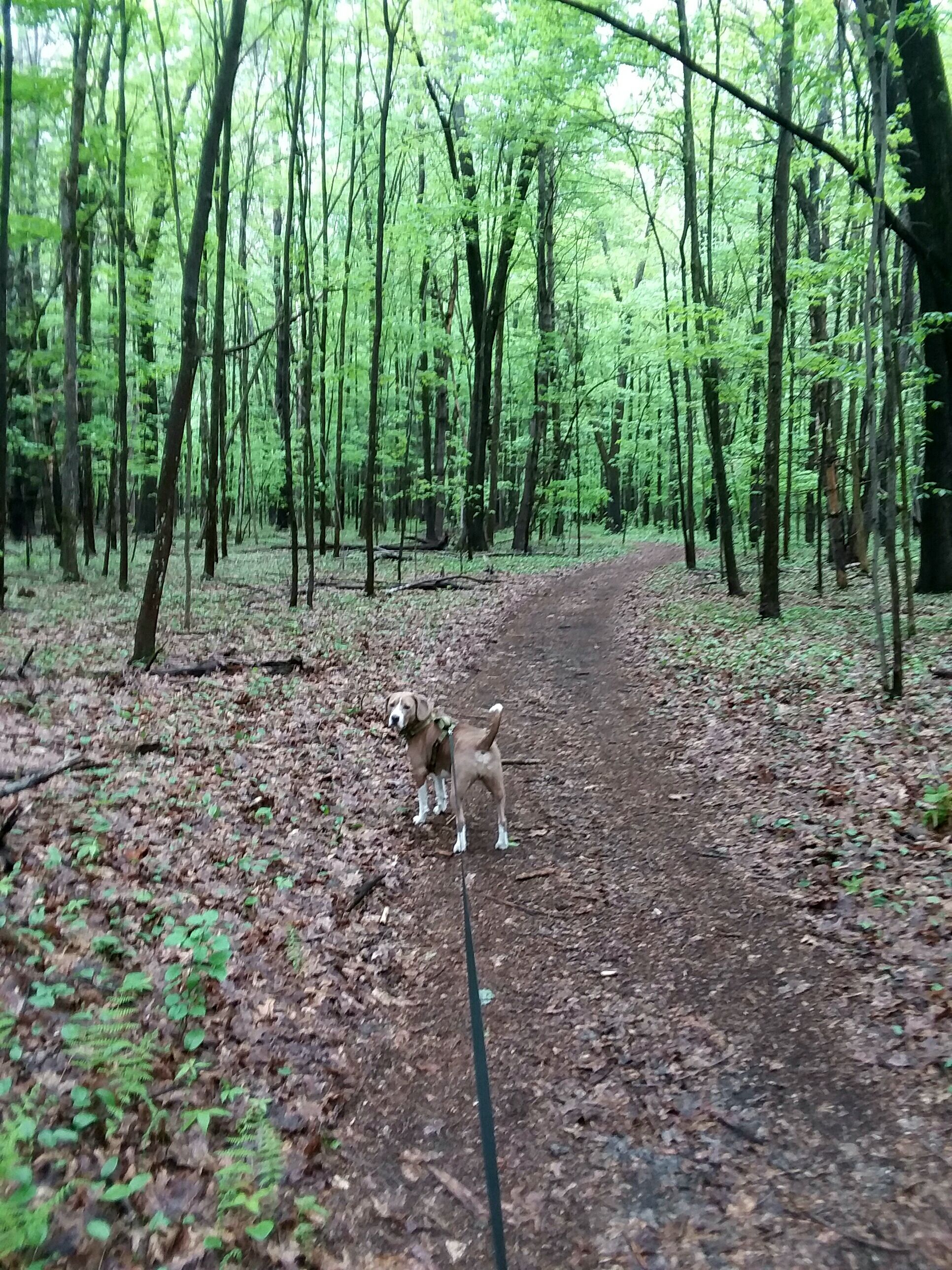 (All photos taken by @paradigm42)
Since the rain ended early today, I decided we should go on a good nature trail wander adventure! It was still cloudy and fairly wet out, but not too muddy thankfully.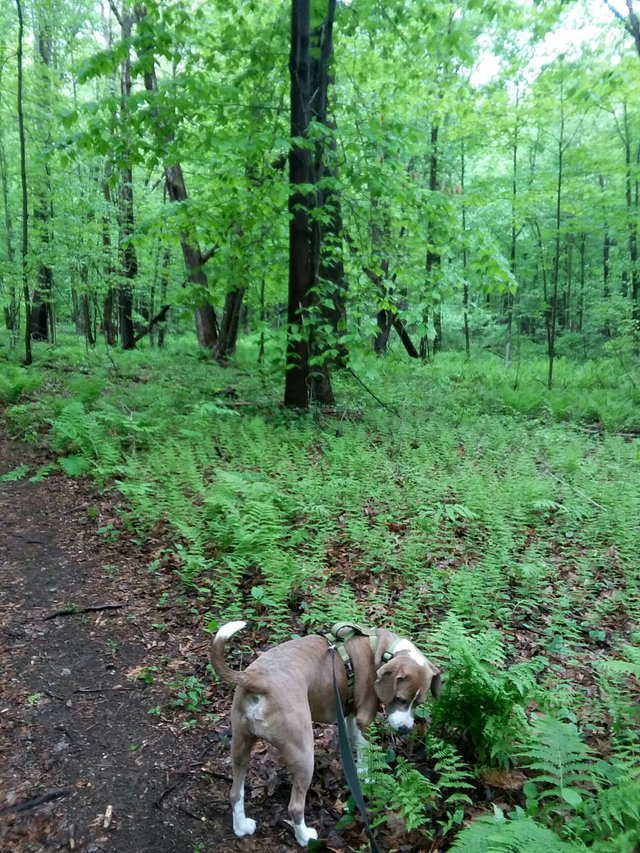 My munchkin loves to sniff around everything and learn his surroundings. We have not been to this trail since last year so he had some catching up to do. He especially likes smelling for little critters like squirrels and chipmunks to chase, which is why he stays on a lead. The Beagle in him instinctively goes running after them.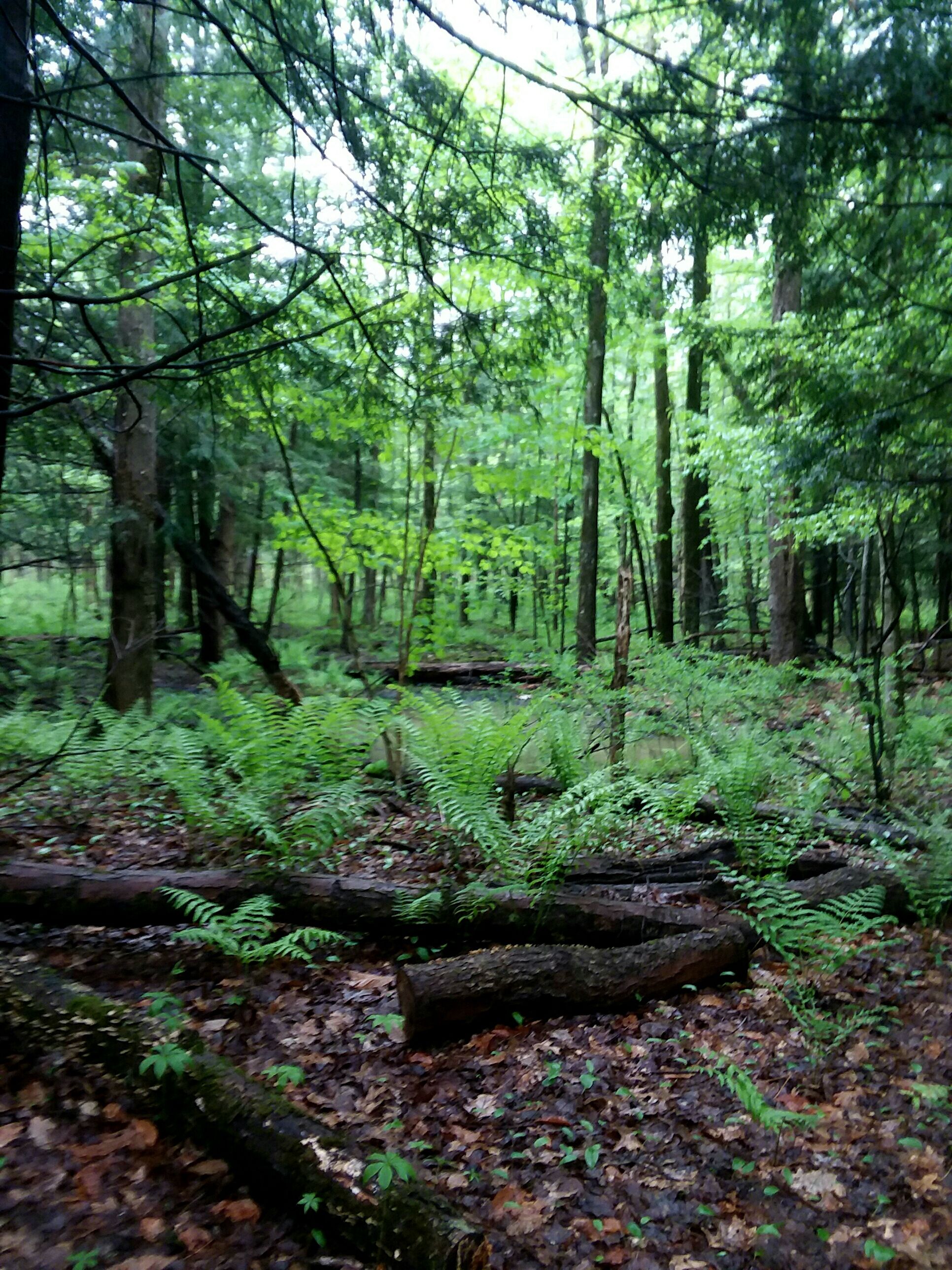 I love being out in the woods and nature. I find it a calming and healing experience. Though not quite as calming when its adventure time with the munchkin lol! All photos are taken one handed, and for everything clear decent picture, there are several shaky blurry ones!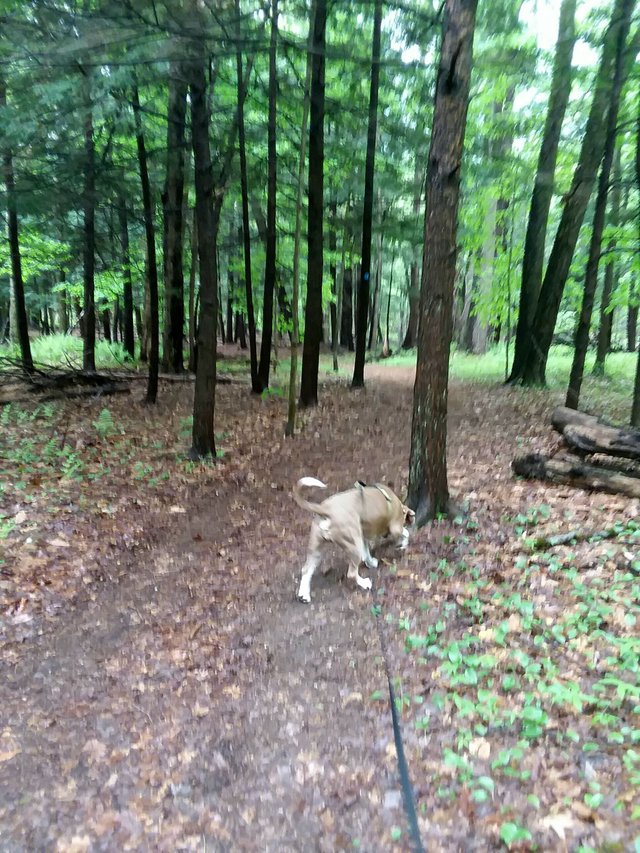 Oh boy, his front paw is up, looks like he caught somethings scent! He gets rather annoyed with me when I won't let him follow it off trail..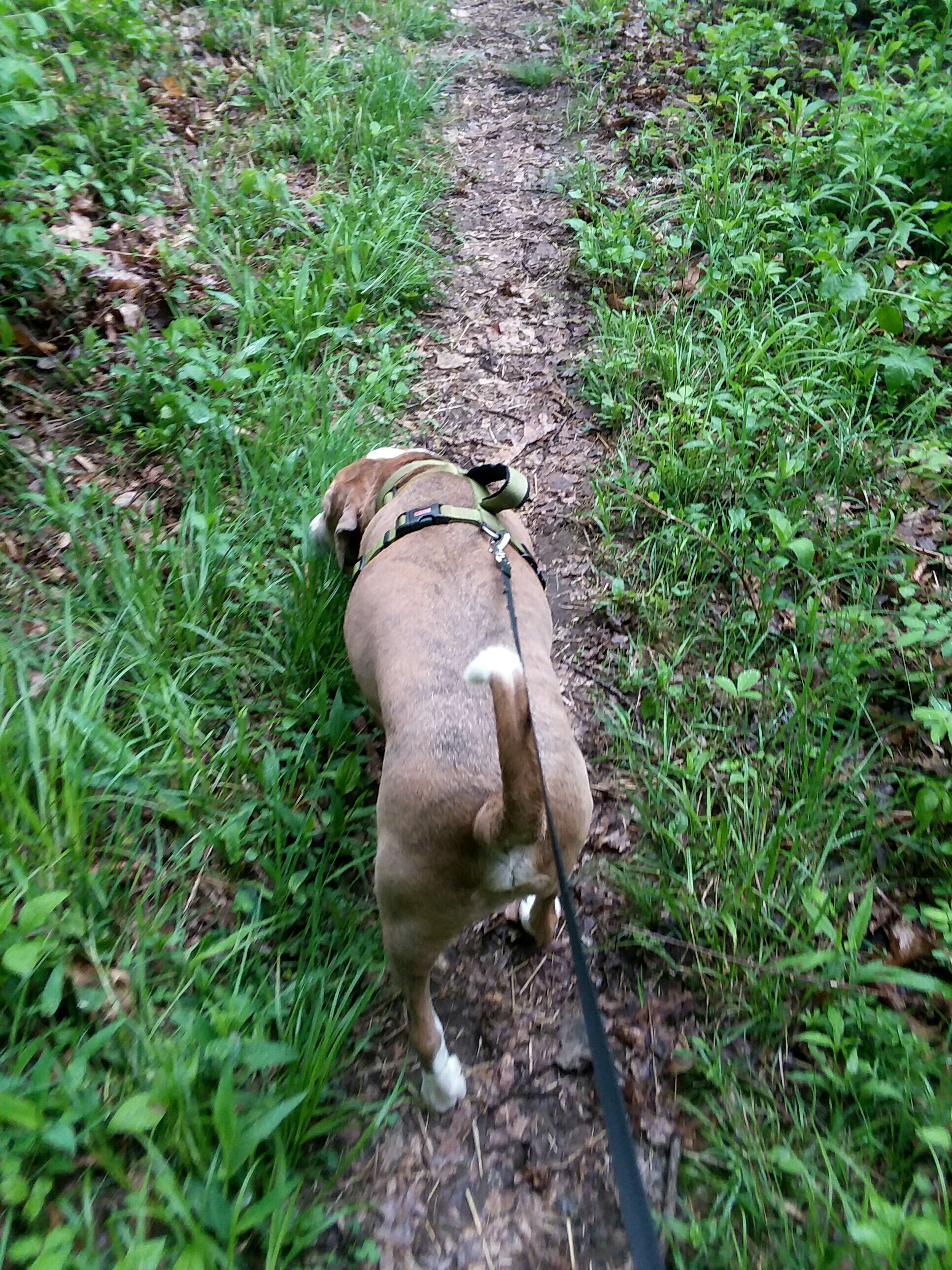 He spends most of our time on the trails with his head to the ground smelling everything.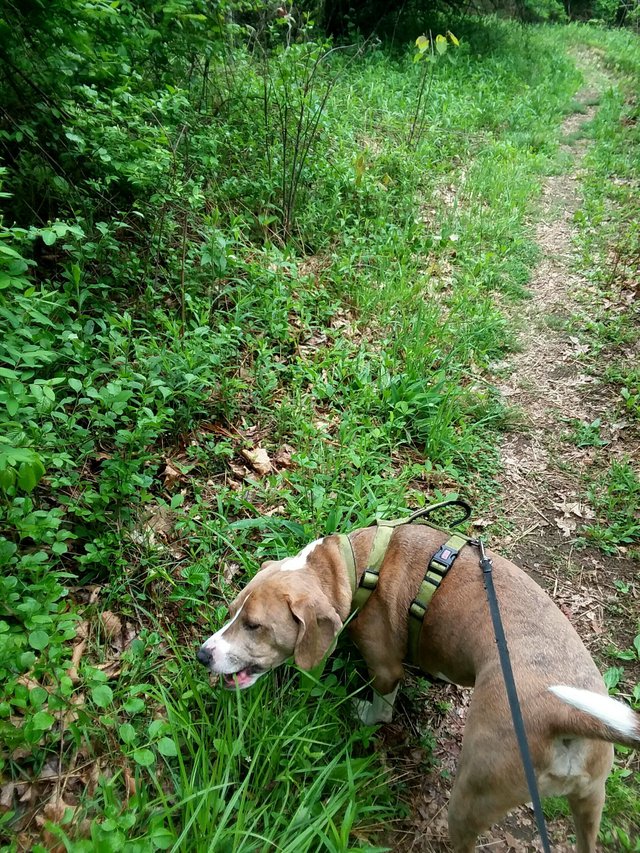 Grass snack break! I don't know why but he has a thing for eating long grass. It does no harm and who knows, maybe it's good for digestion. He certainly seems to like it well enough!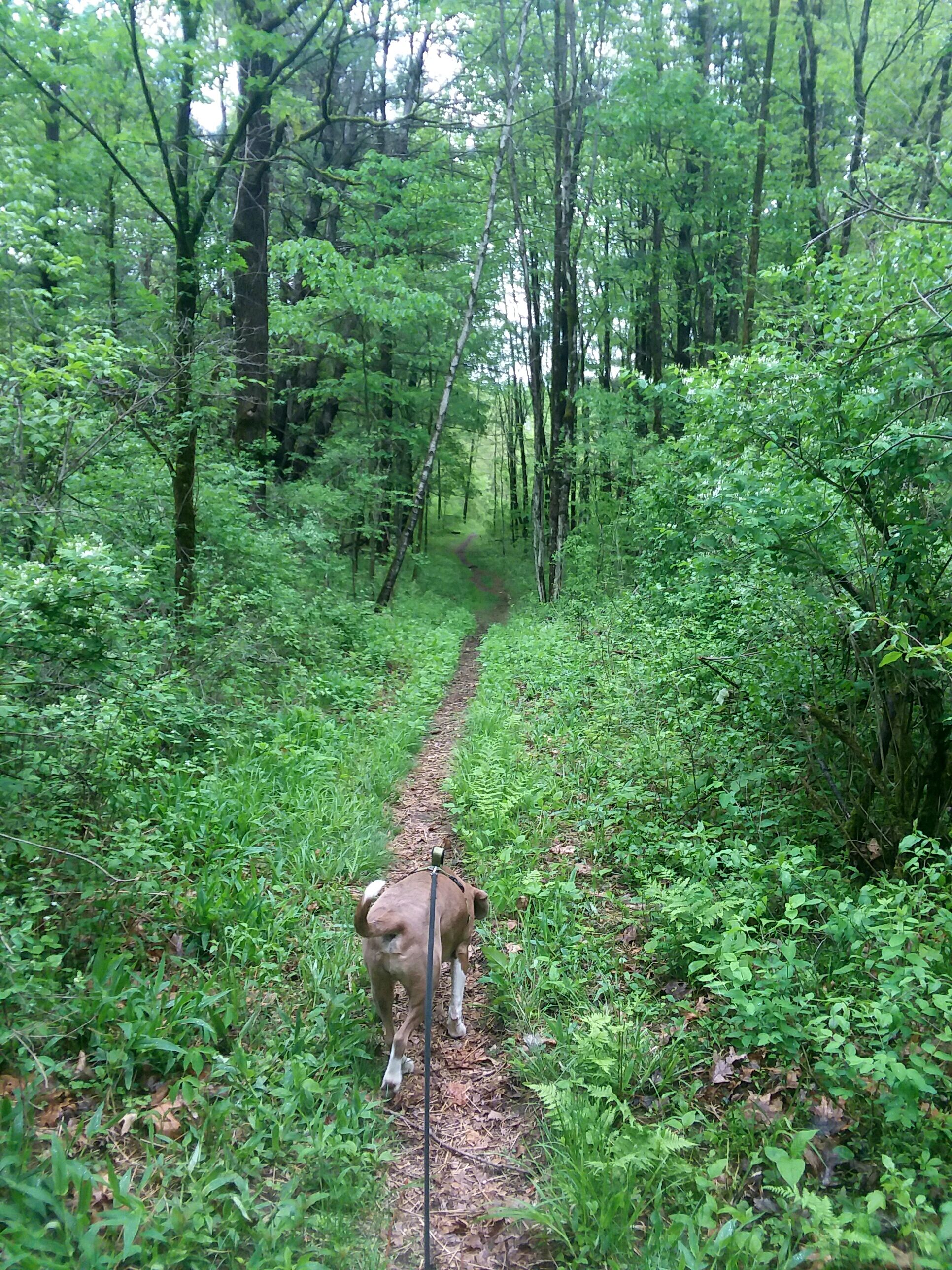 And away we go again!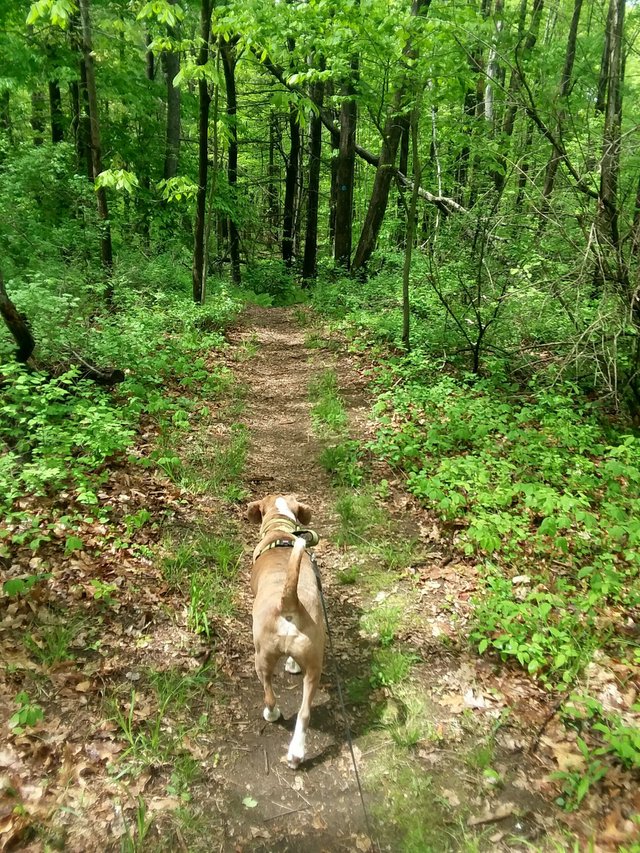 Towards the end of our adventure, the sun made an appearance. Everything looks so much more bright and green!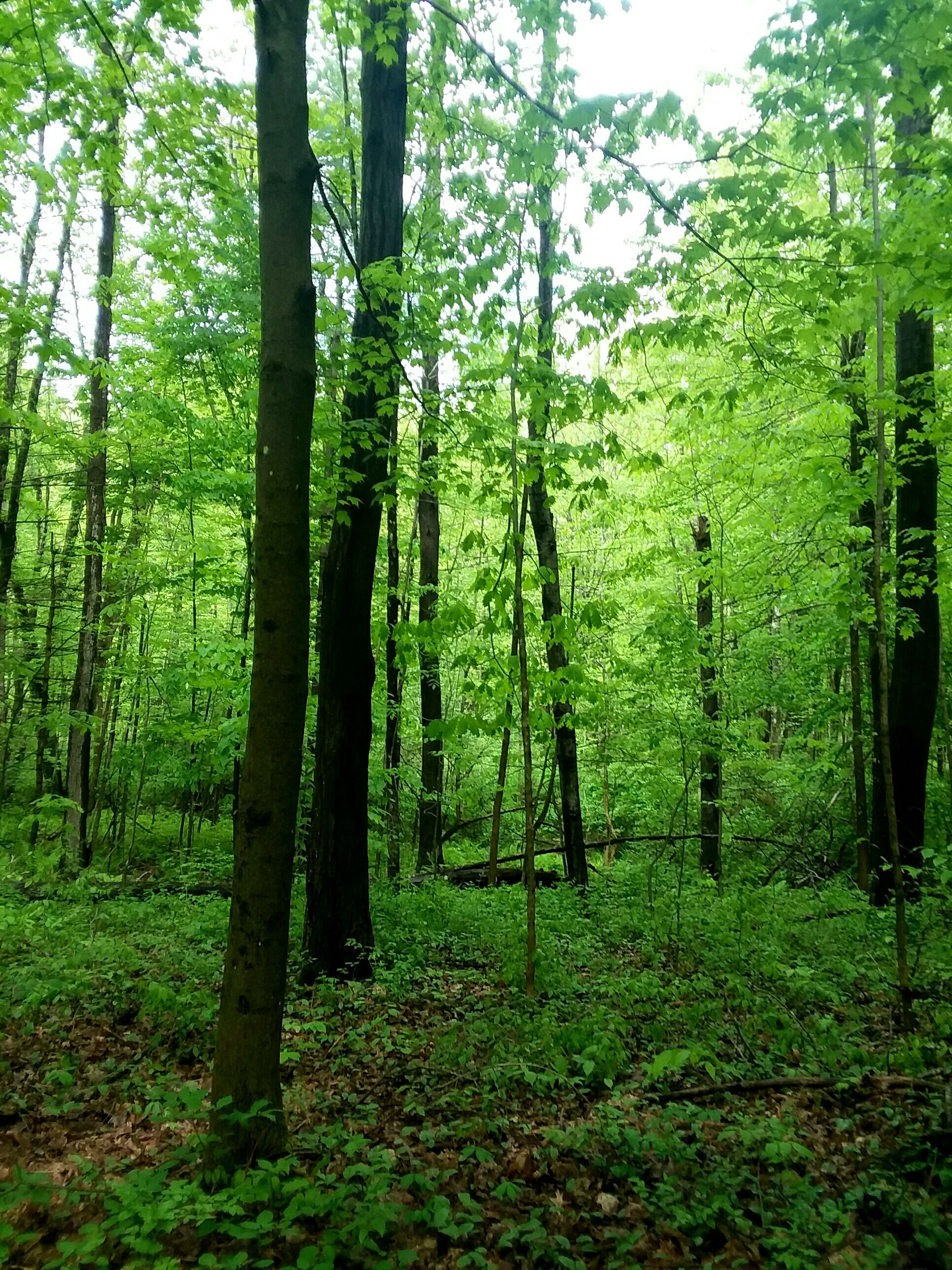 Peek a boo, where did you go Mr. Sun? Even with the sun hidden again, the forest looks so fresh and alive thanks to the recent rain.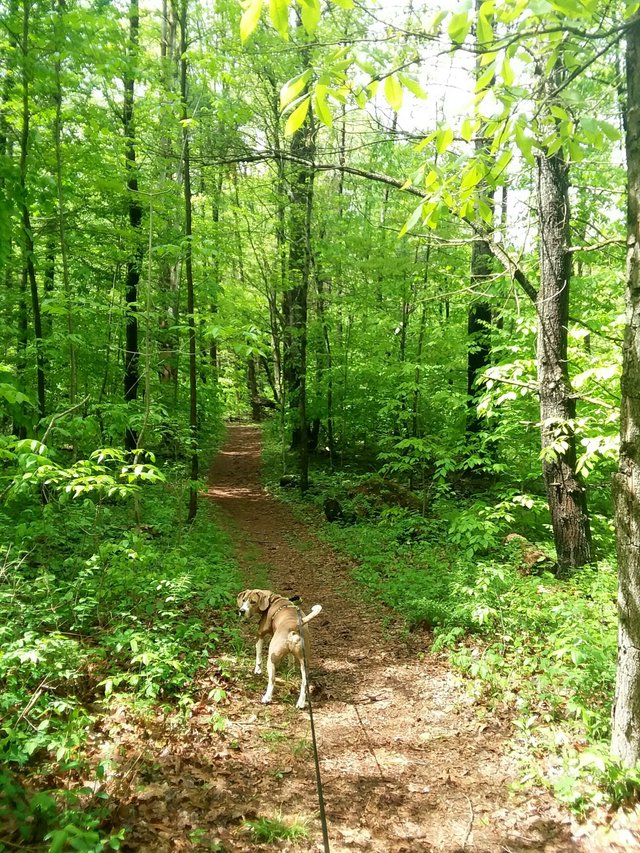 One more sunny moment, on the way back to the car. I hope you enjoyed joining us on our little adventure. There will be many more in the future! 🐶