Capturing Childhood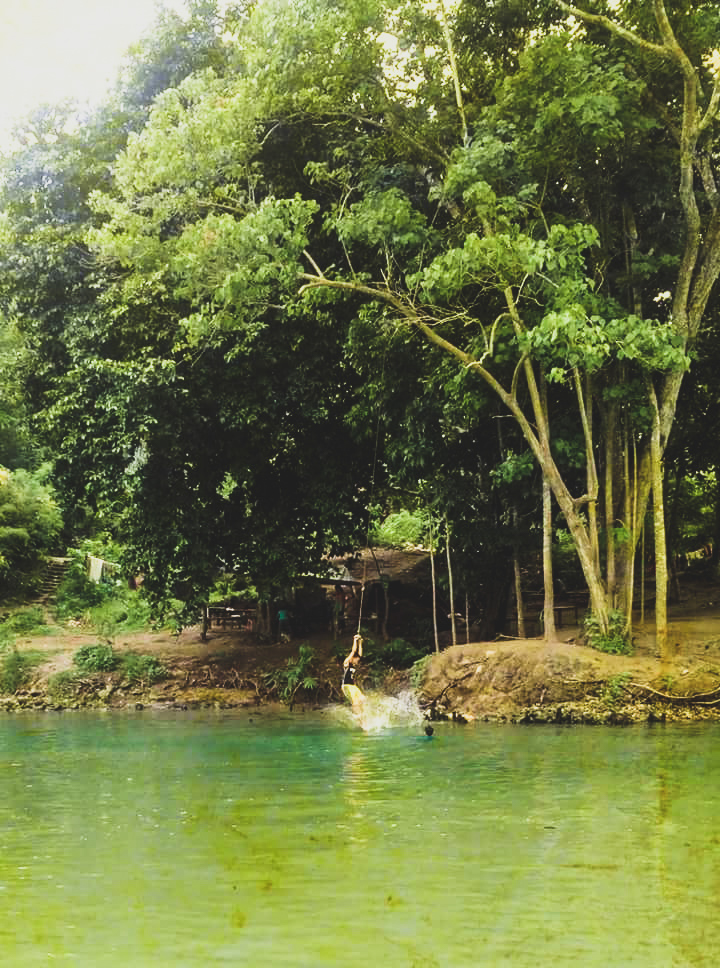 I took a photo of these children playing in the riverbanks while I was cruising in Loboc River located in Bohol,Philippines.
Not all us of get to experience his kind of fun when we where young. Most parents are too scared it might cause danger or turn to something not good.
I consider these children very lucky. They have enjoyed their youth way before responsibilities took over. Mostly at this age, typical filipino children gets the leisure of exploring and at the same time having fun like there's no other time to have fun. Well, there are also some young ones that are protected by parent's fears and love yet found their own way to have an unforgettable youth.
As I have talked to a lot of people, they say the best part of their lives were on middle school. I don't seem to agree with that. That is when adolescence kicks in - when I feel more pressured rather than enjoyed. Was too pressured to be more responsible. Pressured to be an adult and pressured to be a role model. Unlike when we are young, we just don't care at all. We have someone to look up too and be just a good follower.
It saddens me that youth only come once in a lifetime. I can never wake up again in the morning thinking nothing else but to have on fun on that day. When you don't bother budgeting because someone else will feed you and give you money, when you don't worry about groceries and bills to pay. We may never be young again but we can always feel young again every once in a while.
The best preparation for tomorrow is doing your best today -H. Jackson Brown Jr.