SIURANA - Mountain Jewel / Gebirgsjuwel in Catalonia /Spain [EN/DE]
This is SIURANA / Das ist SIURANA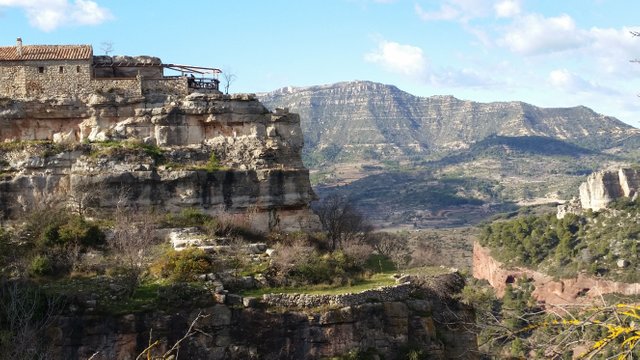 If you have made it to the outdoor terrace of the snack bar 'Refugio' on the photo above, you will spoil yourself with the most spectacular canyon views of the 'Serra de Montsant' in the province of Tarragona in Catalonia/Spain.
[Wenn du es bis auf die Freiterrasse der Snack Bar 'Refugio' auf dem obigen Foto geschafft hast, kannst du dich mit der spektakulärsten Aussicht über die Schluchten der 'Serra de Montsant' in der Provinz Tarragona in Katalonien/Spanien verwöhnen.]
Most of the tourists take to the beautiful beaches of the Costa Dorada in Salou, Cambrils and Miami Playa as shown in the next photo:
[Die meisten Touristen gehen zu den wunderschönen Stränden der Costa Dorada in Salou, Cambrils und Miami Playa wie im nächsten Foto zu sehen: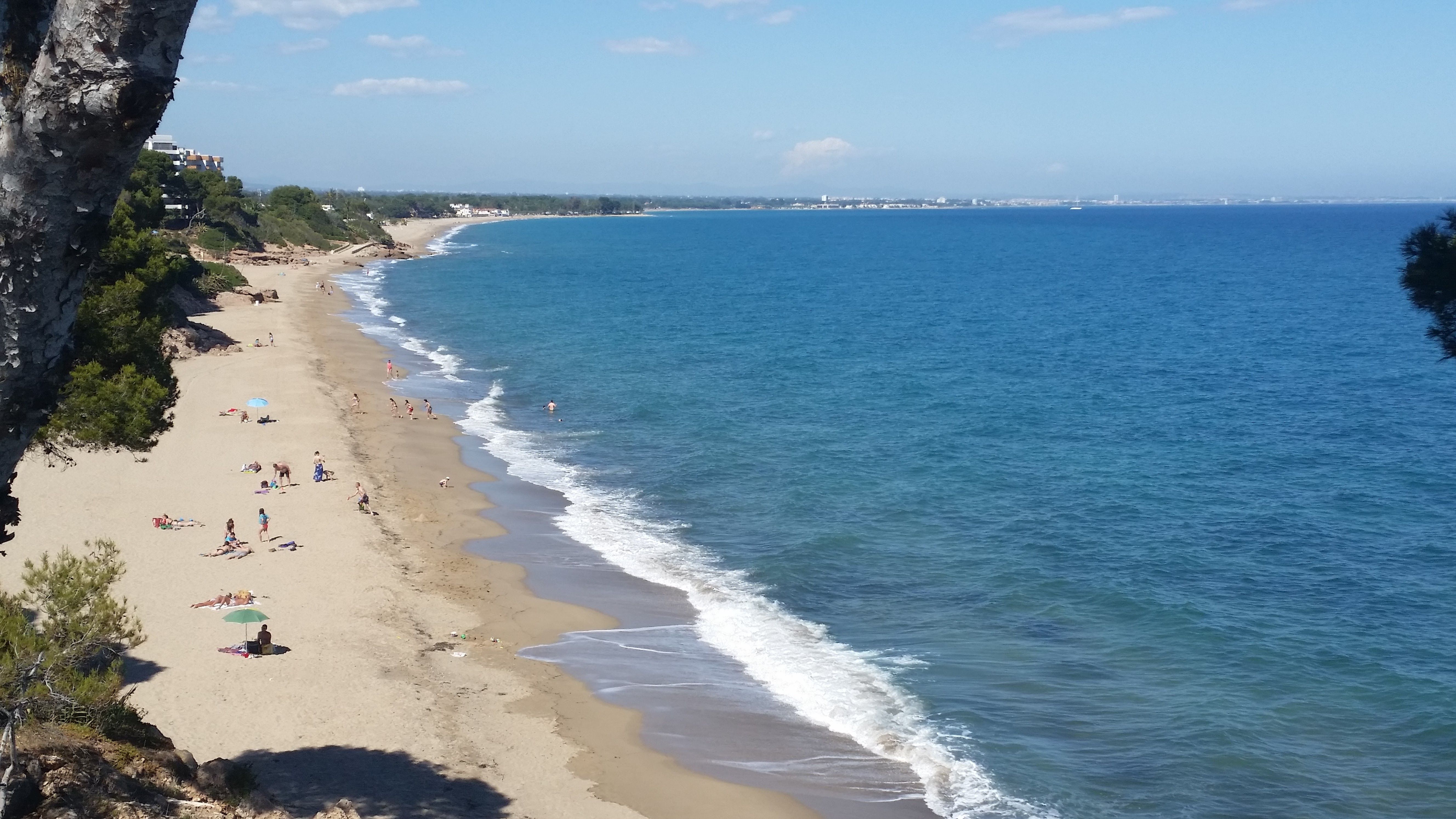 However, sporty cyclists, hikers and mountain lovers should also consider a trip to the mountains. For a quick orientation, have a look at Google Maps (Salou - Siurana):
[Jedoch sollten sportliche Radler, Wanderer und Bergliebhaber auch einen Ausflug in die Berge in Betracht ziehen. Zur schnellen Orientierung, hier ein Google Maps Link (Salou - Siurana):]
https://www.google.es/maps/dir/Salou/43362+Siurana,+Provinz+Tarragona/@41.1731397,0.8802835,11z/data=!3m1!4b1!4m14!4m13!1m5!1m1!1s0x12a15982afa578f7:0xd916f583e2ce8551!2m2!1d1.1315926!2d41.0777465!1m5!1m1!1s0x12a14ac28c48dee7:0xb4314e2272325fa3!2m2!1d0.9323578!2d41.2581135!3e0?dcr=0
Because the ancient village of Siurana with its turbulent history way back to medieval times has a lot to tell. You can even have a little prayer in the tiny chapel.
[Denn das historische Dörfchen Siurana mit seiner turbulenten Geschichte bis weit zurück ins Mittelalter hat eine Menge zu erzählen. Du kannst sogar zu einem kurzen Gebet in die kleine Kapelle gehen.]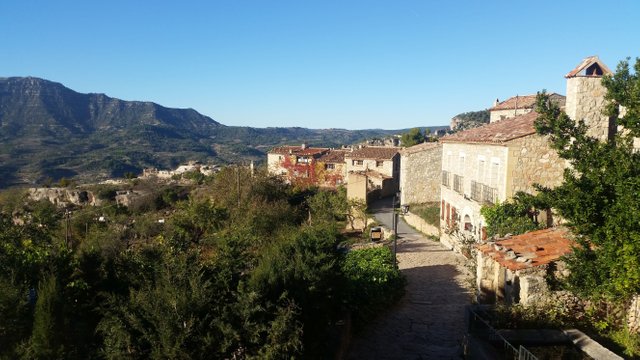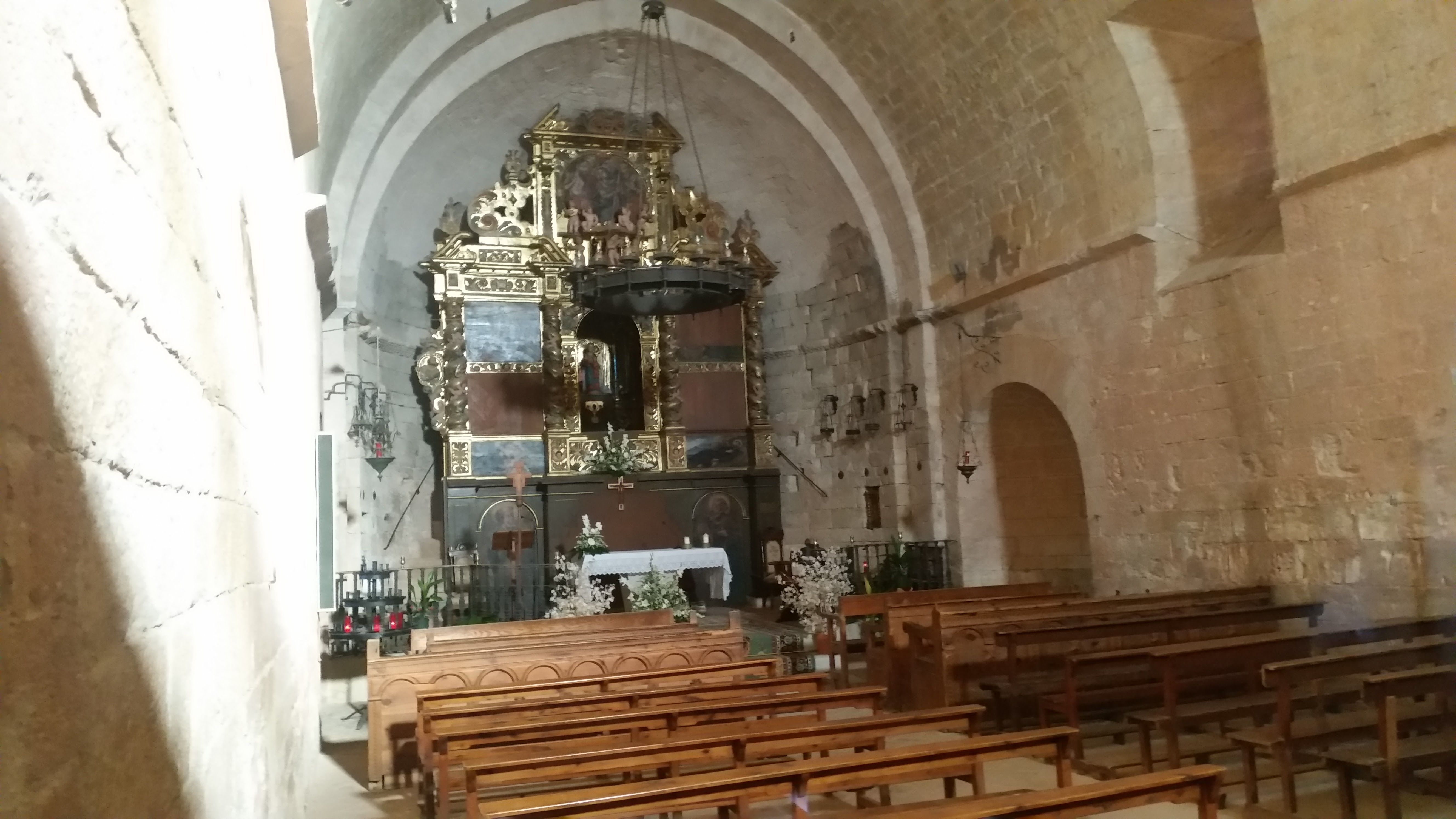 But then, of course, enjoy the views from the Refugio terrace with some tapas (Spanish snacks) and local wine or beer and let it all in!
[Aber dann natürlich, genieße den Ausblick von der Terrasse des Refugio mit ein paar Tapas (spanische Häppchen) und regionalem Wein oder Bier und lass alles tief hinein!]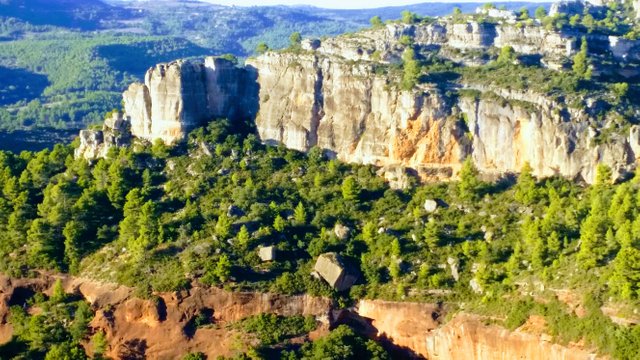 Many climbers are taking on these dramatic cliffs, always aiming for the top.
[Viele Kletterer nehmen die Herausforderung dieser dramatischen Steilhänge an, immer zum Gipfel strebend.]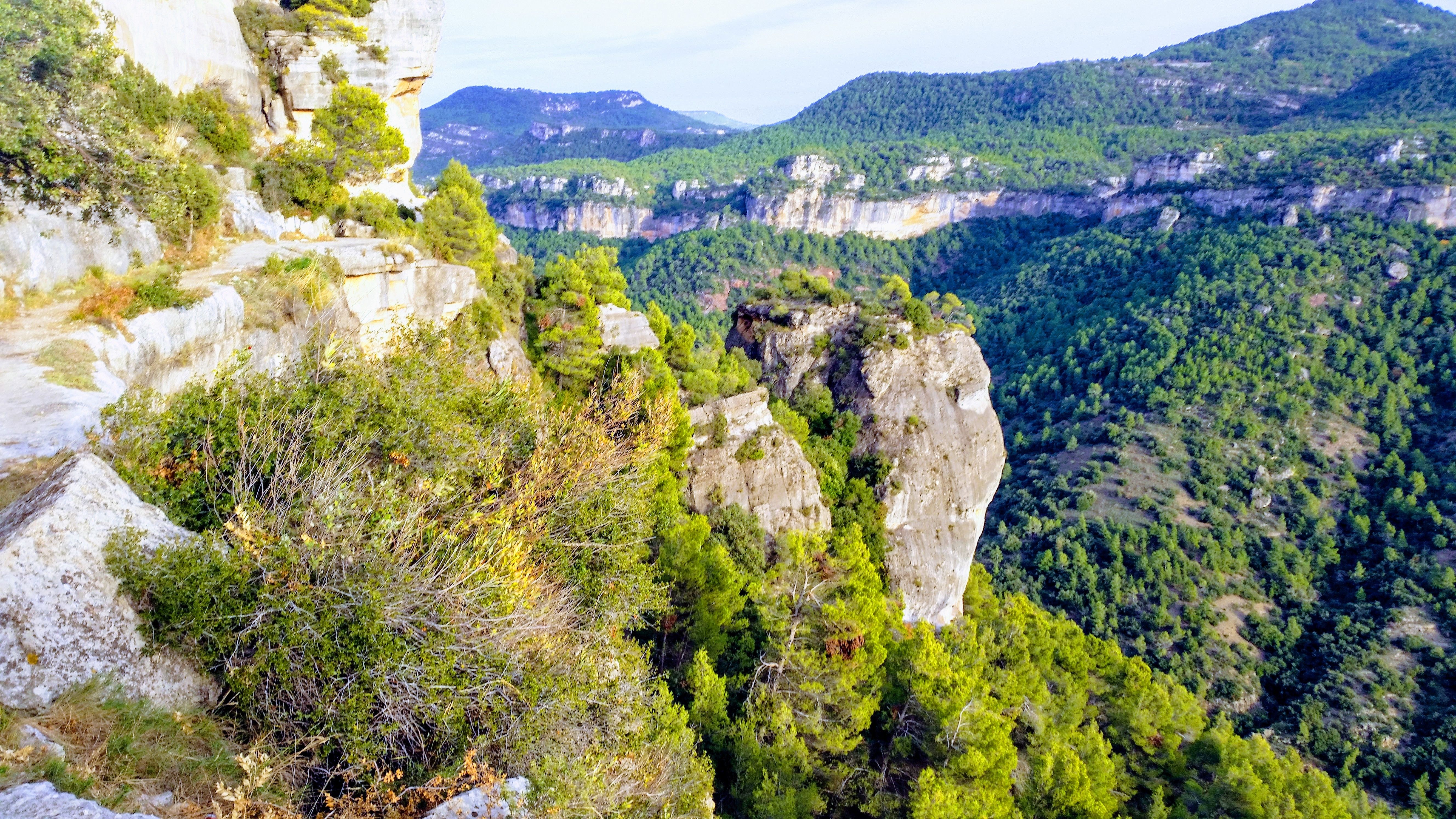 Many little hiking tracks, as the one on the photo above, are leading around numerous mountains, and you can spend days to check them all out.
[Viele kleine Wanderpfade, wie der auf dem obigen Foto, führen um zahlreiche Berge herum, und du kannst Tage damit verbringen die alle auszuprobieren.]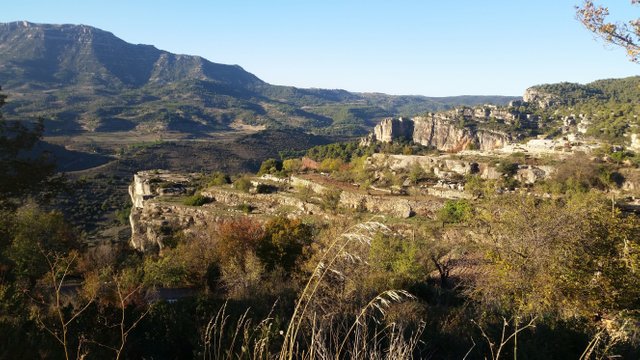 Nearly impossible to catch the steepnes of the canyons by camera, so just come and have a look yourself!
[Beinahe unmöglich die Steilheit der Schluchten mit der Kamera einzufangen; daher komm am besten selbst und schau es dir an!]