As you by now know, I love photographing in infrared. In my landscape photography, I always try to create some unique, and infrared is one of the "tools" I use in my search for uniqueness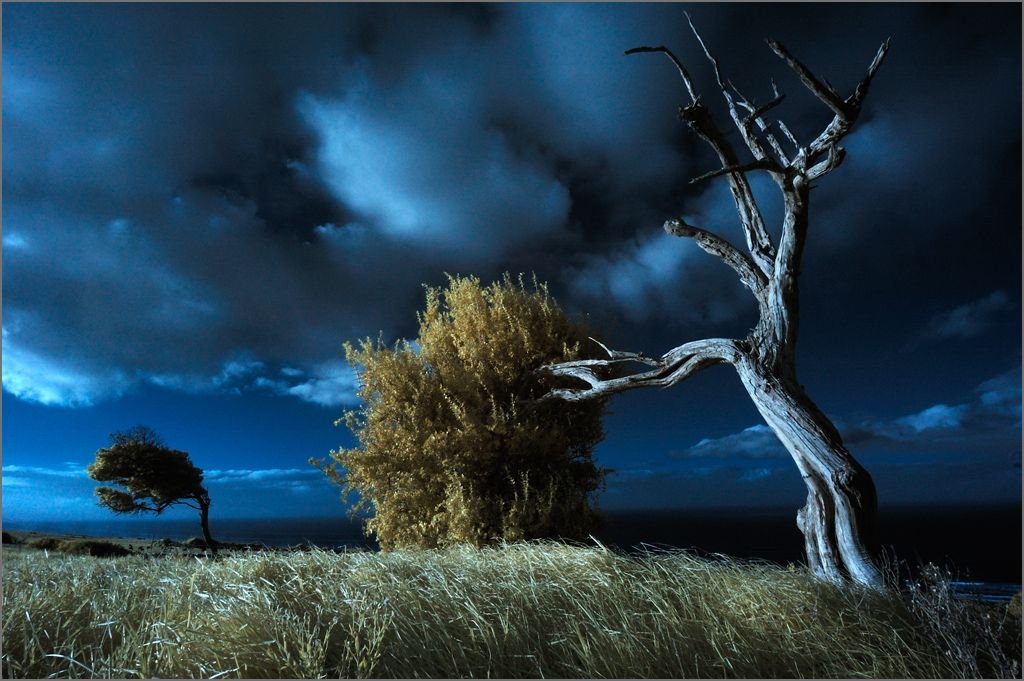 The Dead Tree
The Eastern Cape in South Africa is known for its dairy farms and is one of the top milk producers in South Africa. To produce milk you need lots of cows and cows need lots of grazing fields.
On one of our trips to the Eastern Cape, we were driving through the Alexandria area (about 80 kilometres east of Port Elizabeth) which is well known for their dairy farms. It mostly consists of rolling (Kikuyu) grass hills with the odd tree amongst the grass.
Being mostly grasslands and next to the coast it is also known for its persistent wind which blows in from the sea.
The trees in this area all have a distinct shape as they are constantly battling against the wind.
When I saw this dead tree I instantly knew this is an infrared photograph.
To complement the shape of the dead tree I needed a point of view which included the 2 smaller trees in the background. And these smaller trees in the background will not stand out enough against the blue sky. The infrared version allowed me to do channel swapping in my post processing resulting in the green bushes turning yellow against the blue sky.
This is my entry in the #landscapephotography weekly challenge created by @juliank