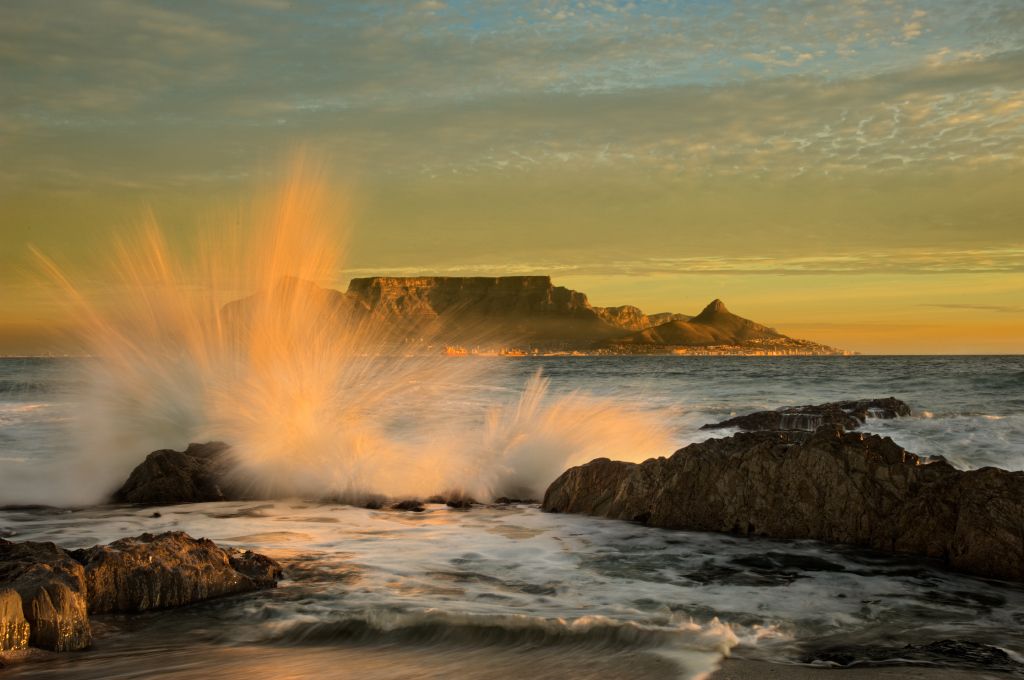 One of South Africa's most iconic landmarks is Table Mountain. And one of the most photographed views is the view from Blouberg beach. This photo was also taken from the same spot. I took this photo in 2015 while being the host for 12 overseas photographers.
If you are a landscape photographer and you haven't been to South Africa yet, then this scene may well be that reason you were looking for to visit South Africa!
They say landscape photography is a gamble and luck plays a big role, but the truth is that local knowledge plays a bigger role. I, for instance, know that autumn is one of the best times to get clouds during sunrise or sunset in the Western Cape, because this is the time when the first cold fronts are moving in.
On this specific trip, this 12-day photography tour was blessed with beautiful sunsets and sunrises for 10 out of the 12 days.
This is my entry in the #landscapephotography weekly photo challenge.
Hope you enjoy it.