Photographing on film for today is a hobby for enthusiasts or a trendy trend for hipsters, but is not an everyday way of getting images. I also started my photographic path with 35 mm film and continue to shoot on it to this day only because of nostalgic feelings.
Every day to shoot by film - it's very expensive! Photo materials are worth a lot of money, and you can find them only on specialized sites. But you still need to show and digitize!
On average, Agfa Vista film 200/36 frames costs 300 ($4.4) rubles; the film is developed only in the neighboring city - 80 ($1.17) rubles; digitization of 36 frames - 180 ($2.64) rubles; printing 10x15 cm 36 pcs. - 360 ($5.28) rubles; to reach the next city there and back 120 km - 500 ($7.34) rubles. Result: to get 36 frames of a photo from the film in digital and printed form, you need to spend 1420 ($20.84) rubles. Still want to shoot by film?
It is just does not let me go...
The thawed field and the sunset red light.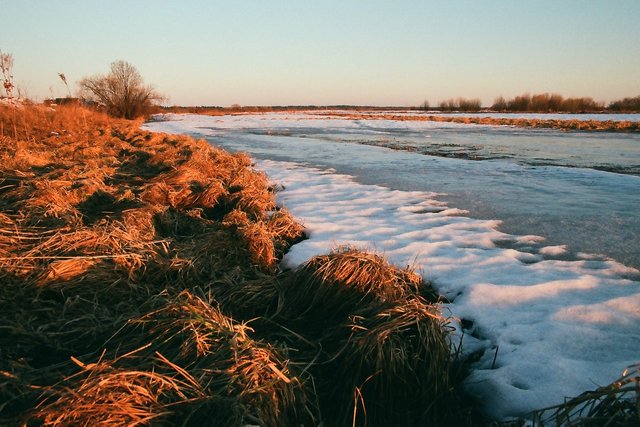 That night, I hardly managed to drive through the sagging field, even on the fatbike. And the next day my wife was discharged from the hospital with borned son.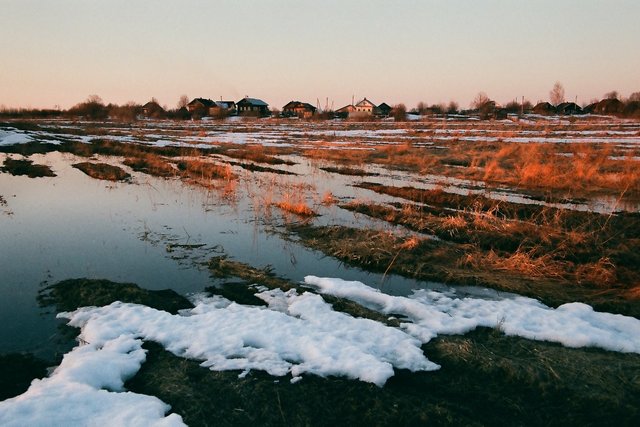 Marinino. It was the most photographed place on the tape.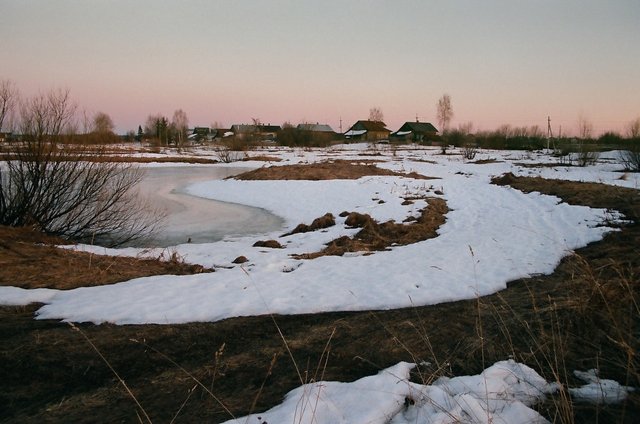 Linear graphics I was still starting to shoot on film back in 2003. This year, too, filml photos on this topic also did not happen.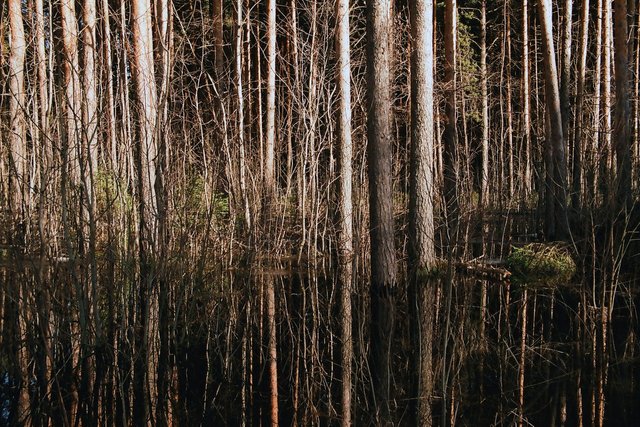 This, by the way, next to the road - you do not need to go anywhere!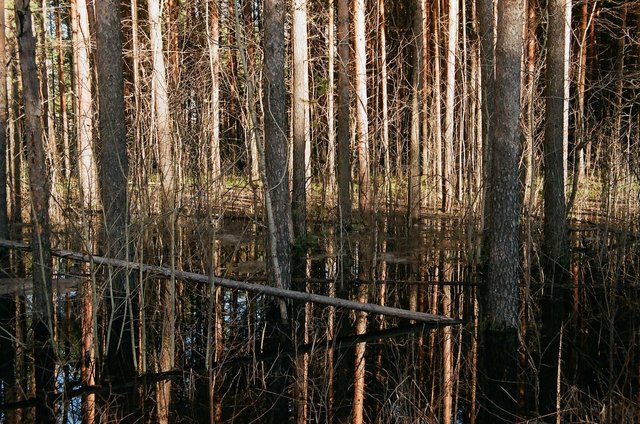 Film photographs, I still work a little, because when digitizing, a greenish shade appears in all the photos.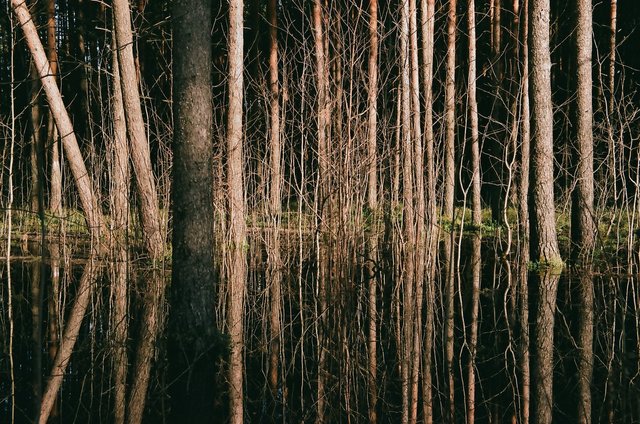 At processing still happens I expand a dynamic range.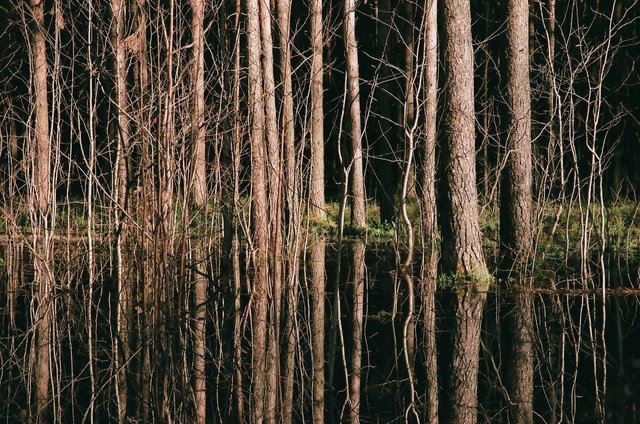 Forest Road.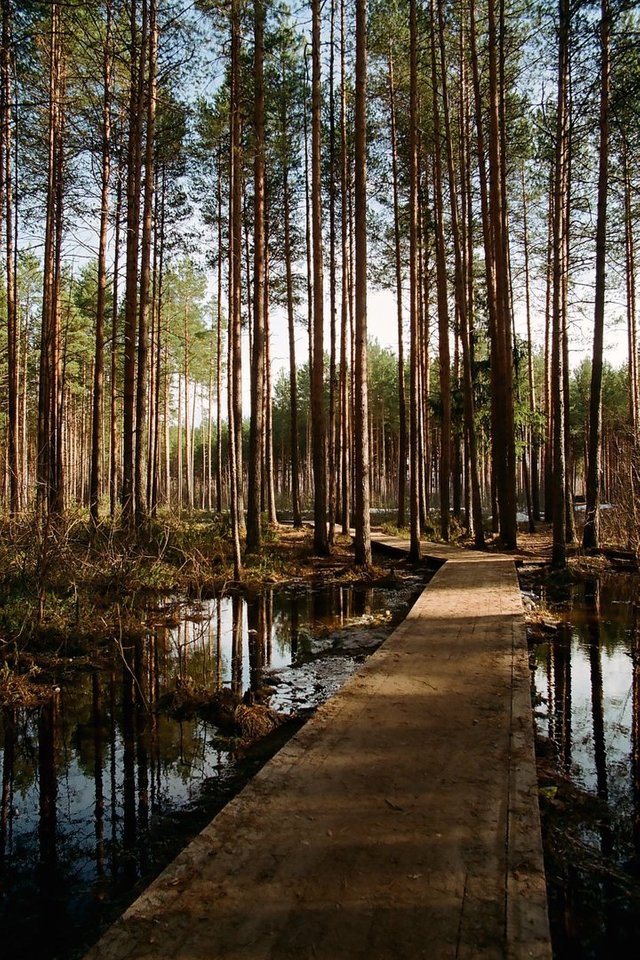 Field road.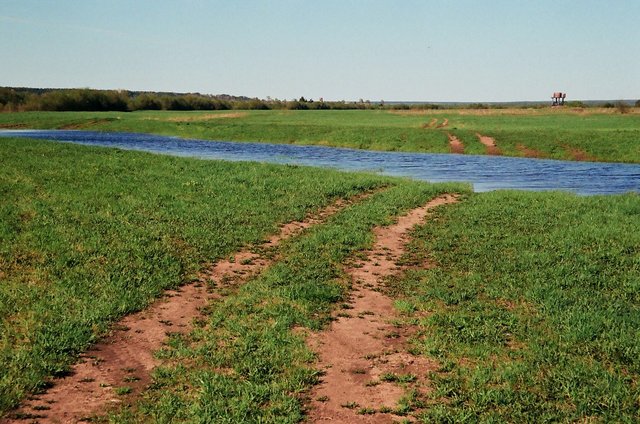 Dawn on the channel of Ryazanikha.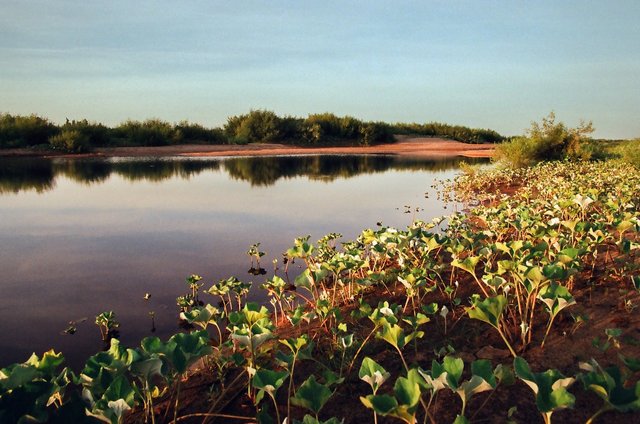 Sandy bay on the bank of the river Northern Dvina.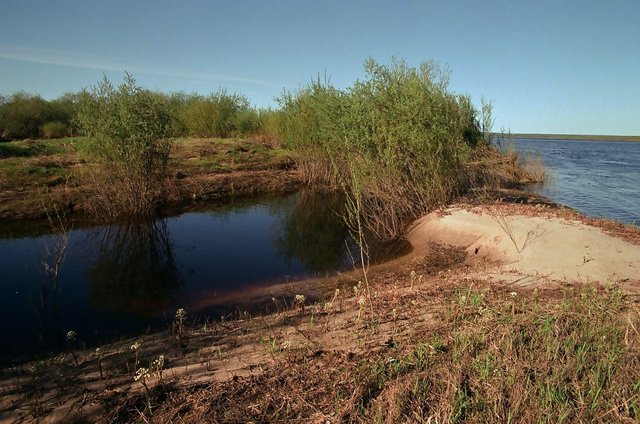 Willow-sandy chiaroscuro.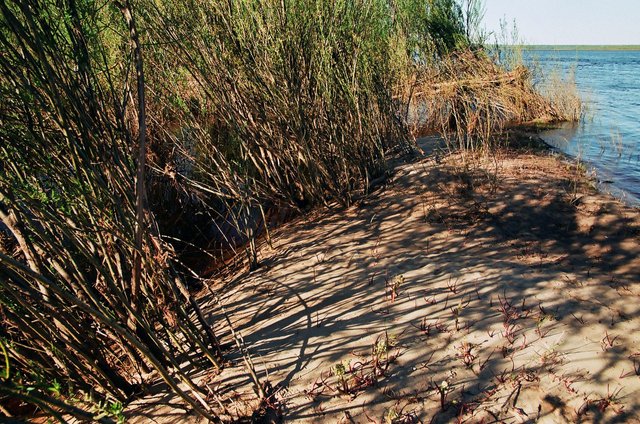 ()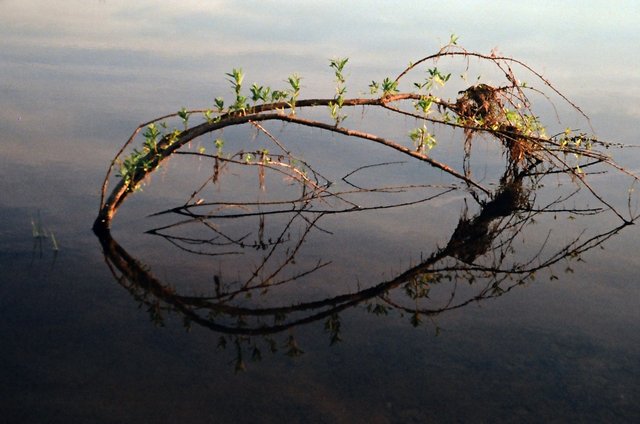 Hillfort in Krasavino.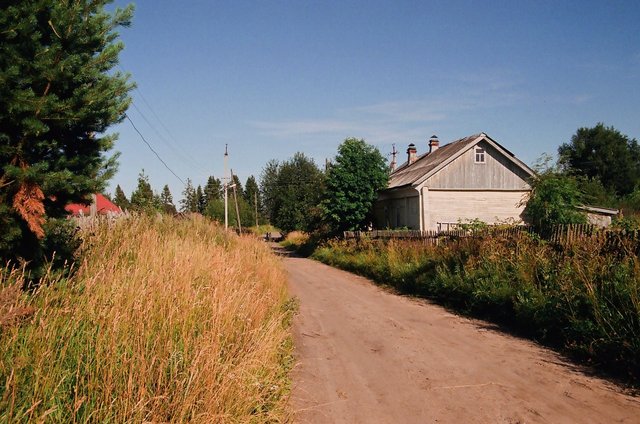 Grandma's House...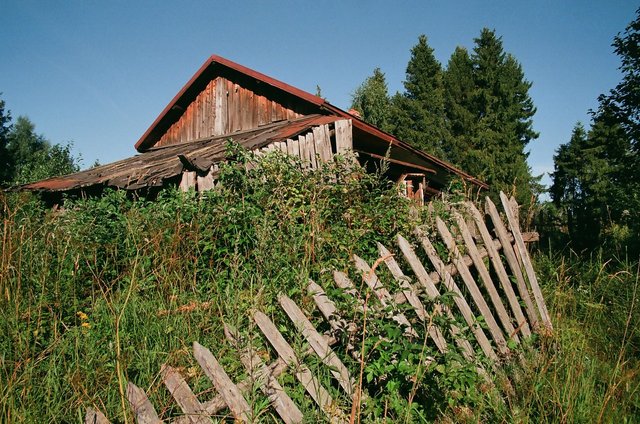 ...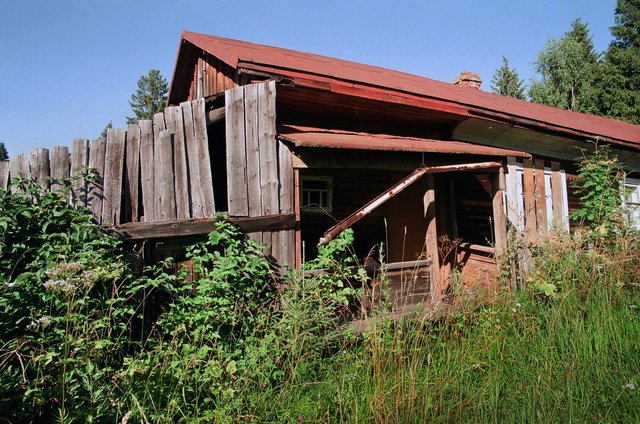 ...bathhouse.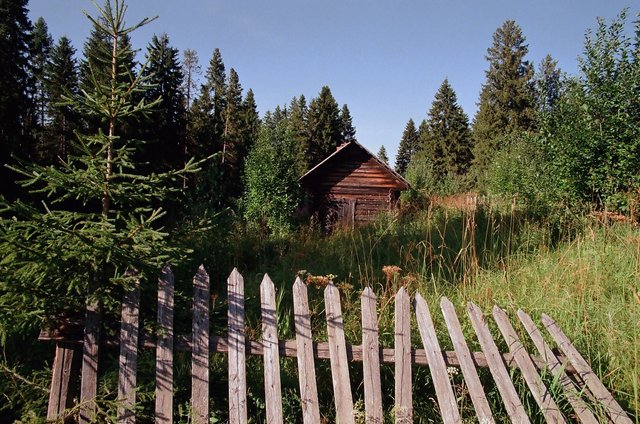 The territory is overgrown, the house is decrepit...

Golden light in the neighborhood of Yaikovo.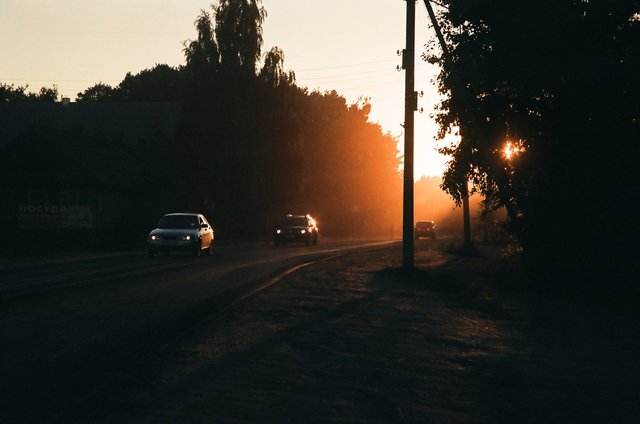 The last rays of the sun in the pine forest.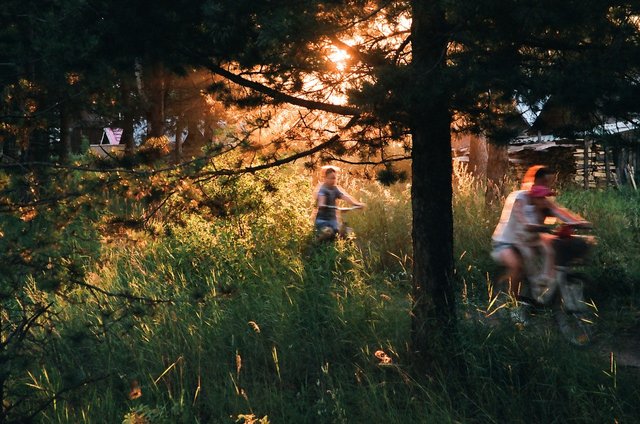 ---
Canon 1000 QD-P, EF 17-35 / 2.8L, EF 24-75, EF 100-400L
Agfa Vista 200