Kryptonia Just Got Better! Bigger Upvoting Now!!!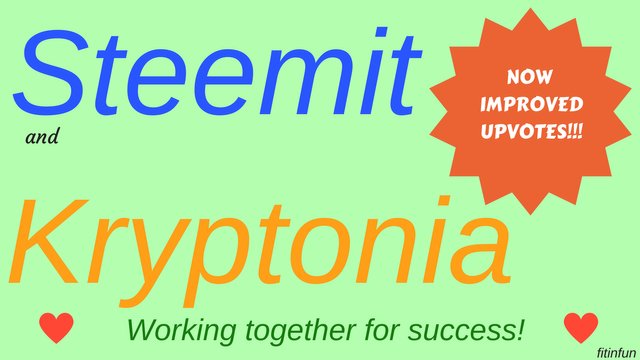 BIG NEWS! Kryptonia is now using a Steemit upvote bot to support steeming kryptonians!!!! WooHoo! I did not think I could be happier with @kryptonia, but now I am!!!!
I'm so excited and have ramped up my usage now. I love Kryptonia already and now I love it more. I'm getting great upvotes on the steemit posts I set up as tasks for @kryptonia, and I am thrilled. At the moment they are playing with the upvote weights to make sure we all get nice votes, so they are not always for the same percentage each time. No matter what, I am sure happy to see those upvotes when they come.
If you are looking for a rewarding use of steemit time – get out of your chats of do this instead.
I see lots of interesting posts from interesting steemers all over the world who are trying hard to succeed here. I talk to friends from Kryptonia on my posts out here on steemit.
We upvote each other's posts
We sometimes upvote each other's comments while talking
We all get additional steemit rewards and SUP coin by doing this through @kryptonia
sign up with my affiliate link – please - https://kryptonia.io/?ref=ZENADB9NQM
authorize your profiles
go in daily and do tasks like crazy. That's all you can do in the first 14 days, so dig in. Make it a thing.
learn what is good/not good about how you should add tasks at @kryptonia
get to know people as you will
follow everyone and connect elsewhere on all platforms.
These are active people who work hard.
BEST PRACTICES
In your first 14 days
click the link if you are not sure if you want to do the task so you can see it first
hide tasks you do not want to do
there will be tasks you are not yet eligible for – just hide them and move on
do ### tasks per day – give yourself a goal
go into Kryptonia ### times per day/week – be consistent
BEST PRACTICES
Once you are able to add tasks (after 14 days)
add one task per day to start.
price high enough to get your task on page one
state your task requirement clearly in your title
vary your titles so you can decipher them later
check daily to see if your task is completed
add new tasks as the old run down
monitor, revoke, and block if you need to – no reason to keep trouble makers when there are so few
continue to do tasks for others so that you accumulate more SUP coins for more tasks
Better upvotes
More and better comments and interaction on your steemit posts
Great new connections with active steemers
Earn SUP Coins for upvoting and commenting on steemit
The time to join and set it up
The time to visit regularly to complete tasks
The time to set up your steemit posts into the system regularly
That's it!
Kryptonia gives me
great upvotes
great comments
good resteeming
good social media sharing
excellent connections on many platforms with the people who do all the above for me!
And now Kryptonia also upvotes my posts? What could be better than that?
If you are not on Kryptonia, I have no idea why. A lot of the cool kids are coming in now because they find the value. I hope to see you there.
Here again is my affiliate link
https://kryptonia.io/?ref=ZENADB9NQM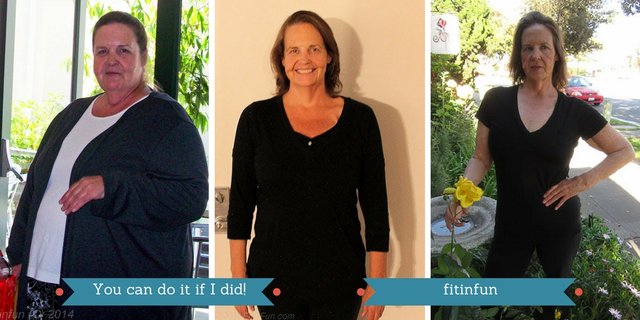 Read a bit of my weight loss story and be inspired to change. Anyone can get healthy if I did.
If you want to help my son @bxlphabet and I stay on steemit, but your upvote is just not enough, here are my wallet addresses where I will be so grateful for any help.
BitcoinCash - BCH
1Bmcyk8Fk9micU3RWjWu3H1P2fvHyj71d6
Bitcoin - BTC
362ncqbi6qJn1daB8mrRrjYYWJ2HwpvcPZ
Dash - DAS
Xs7xdJHeRHRqdwF8RQuo6tPHUdXPm7viZp
Litecoin - LTC
Lhuh274DFkS6CNq4SJjhNem242QYwcTu59