EOSYS Ownership Disclosure & Code of Conduct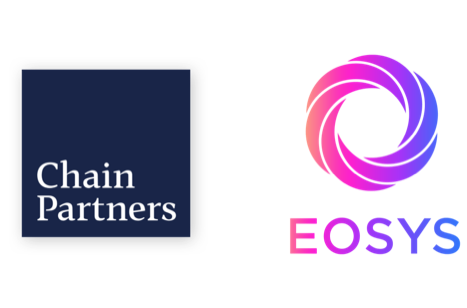 Ownership Disclosure
Chain Partners Inc.
Legal entity type: Corporation
Jurisdiction: Republic of Korea
Established: 1st August 2017
EOSYS is a block producer team in Chain Partners Inc., Korea. Chain Partners is the biggest blockchain company in Korea, led by Charles Pyo(CEO) and Jechol Lee(CTO). It is located in 14, Teheran-ro 26-gil, Gangnam-gu, Seoul, Republic of Korea.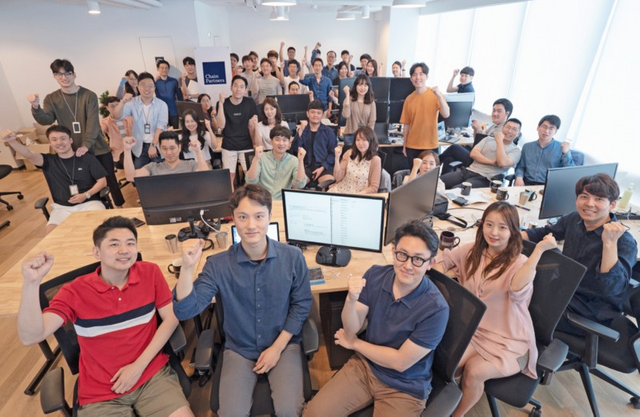 Chain Partners is the one that developed the well-known EOSscan.io in June 2017. Withholding the long-term vision, we announced our candidacy on 1st of March, 2018, being one of the top six candidates who satisfied all the criteria on the first EOS Go report.
The CEO of Chain Partners Charles Pyo owns 30% of share, 12.84% is held by DSC Investment (KOSDAQ listed VC in Korea), 12.53% owned by the CTO Jechol Lee and the rest 44.64% is owned by 13 individual investors and 7 VC fund (all less than 10%).
Board of directors includes CEO, CTO and COO Jaeseok Choi. Any managerial interference or external pressure has never been put by the shareholders other than sharing the current status of the company once a month.
Chain Partners, which operates EOSYS, has already been audited by accounting corporations more than twice a year. Invested by traditional VC funds, supervising and monitoring has been functioning well.
About Leaders
Charles Pyo (Chulmin Pyo) — CEO / President
As a leading serial entrepreneur in Korea, he established Dadream Communication at the age of 14 in 2000. After he established Wizard Works, the most significant web widget company in Asia that had 17 million users. For his contribution on widget market, he was nominated as BusinessWeek's 25 young entrepreneurs representing Asia. After he developed SomNote (6 million users), ThemeKeyboard(8 million) and MagicDay(now called 'Once').
In 2015, he sold Wizard Works that he managed for ten years and enlisted to serve national duty. Finishing the duty, he developed EOSscan.io, which has been used by EOS investors all over the world since June 2017. For more information, Wikipedia Korea introduces his life in detail. (https://ko.wikipedia.org/wiki/%ED%91%9C%EC%B2%A0%EB%AF%BC)
Richard Kim — Vice President
Richard heads corporate strategy and business development for Chain Partners. He previously helped build and scale Ather Energy, a leading electric vehicle effort in India, having grown to nearly 300 employees and raising over $43M in funding. He is also a Returned Peace Corps Volunteer (RPCV), having served the US government in Kenya, managing Maseno Hospital and advising Maseno University on its online bachelor's and master's degree programs. He's been active in the blockchain ecosystem since early 2014 as an evangelist, investor, and advisor. He holds a BA University of California at Berkeley, MBA University of California at Irvine, and MA Teachers College, Columbia University.
Jechol Lee — CTO
He leads system development and manages the infrastructure of EOSYS to guarantee secure and stable block production. In the past, he worked as a software engineer at Google and a senior engineer at Skelter Labs, a leading Artificial Intelligence startup. He studied computer science at Seoul National University.
---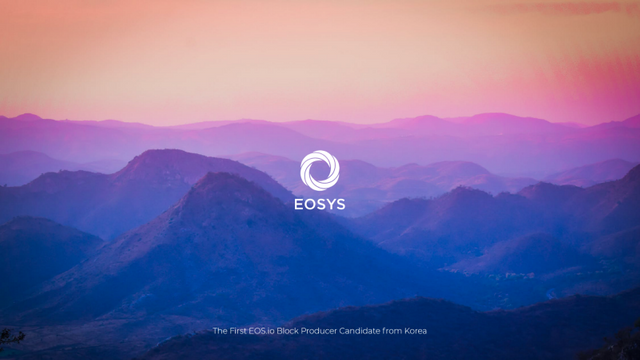 Code of Conduct
Along with the Mainnet Launch, we announce our code of conduct along with ownership disclosure. Despite the postponement, our stance is firm and clear.
Mission statement
EOSYS' motto has been "We Vitalize EOS ecosystem" since we made EOSscan. Not only as a block producer, but also as an EOS evangelist, EOSYS has been dedicated to spreading the vision of EOS, especially in Korean Community. EOSYS aims to continue our effort in vitalizing the ecosystem by providing value to token holders and by implementing the duties of block producer while respecting EOS Constitution and Arbitration Orders.
Guiding Principles
1.Sustainable freedom of a blockchain comes from censorship resistance and scalability. EOSYS believes in the spirit of EOS and will maintain this belief.
2.EOSYS profoundly agrees with the vision of EOS that holds life, liberty, and property.
3.We value sincerity and transparency, promising to never engage in any form of vote-buying.
Transparency, Honesty, and Integrity
Chain Partners have never conducted or invested on any ICO in pursuit of health and sustainability of blockchain ecosystem where doing imprudent ICOs has been a fad. This integrity and sound belief has inspired many intellectuals in blockchain industry, gathering 90 competent personnel just in 10 months.
Transparency and soundness are pillars of Chain Partners which leads to the spirit of EOSYS. Trading the pillars for a short-term profit will never hold the team together, resulting in the resignation of talented personnel. Thus, transparency is our philosophy. If we make any mistake (for being a newbie), then we will apologize and come up with solutions. However, we never abandon honesty to cover up mistakes. To us, the reputation that comes from integrity is more important than a short-term profit.
Commitment to Token-holders
We acknowledge the sense of community is what holds EOS together. Thereby we respect token holders and continue conversations to form a reasonable consensus. This effort leads to the education of essential concepts such as blockchain and governance to newcomers. A simple step begins with decreasing the language barrier between different cultures.
Excellent Performance
As a block producer, we promise to maintain network infrastructure high level. Also, we will provide security through a solid partnership with industry experts (currently Penta Security). We will always be ready to conduct system upgrades and emergency actions that are agreed by BP community and needed to the chain.
Cooperation with the community
We welcome cooperation with other BPs/SBPs regardless of their geographic location and also with community members to produce value, come up with solutions and protect the value of EOS. We will continue our effort in spurring cooperation in various activities.
We Value EOS.IO Constitution and Abide By Arbitration Orders
Building sustainable governance throughout blockchain is not an easy achievement. EOSYS obeys and upholds the Constitution which is democratically agreed upon by the community. Moreover, we pledge to abide by arbitration orders that are enacted without hesitation.
Lastly, we continue, Vitalizing EOS Ecosystem!
EOSYS, our dreams and the future roadmap
---
EOSYS
Website: http://eosys.io
Medium: https://medium.com/eosys
Steemit: https://steemit.com/@eosys
Twitter: https://twitter.com/@EOSYS_IO
Telegram (EN): https://t.me/EOSYSIO
Telegram (KR): http://t.me/EOSYSIOKR
EOSYS RADAR (EN): https://t.me/eosysradar
EOSYS RADAR (KR): https://t.me/eosysradarkr
EOSYS RADAR (CN): https://t.me/eosysradarcn