안녕하세요! 내일이면 벌써 수요일입니다! 내일은 외근이기 때문에 벌써 목요일을 맞이하는 기분입니다. 시간이라는 건 정말 정직하고 빠르기만합니다. 야속한 놈이지요. 오늘은 퇴근하고 바로 잠이 좀 들었습니다. 할일이 있어서 일어 나서 이것저것 하는 중입니다.!
Hi! Tomorrow is already Wednesday! Tomorrow is a mood because I am already out of town. Time is really honest and fast. He's a bitch. I went to work today and fell asleep. I have to do something and get up and doing something!
여러가지 일 중에서 스몬이 빠질 수 없습니다! 오늘도 1승을 달성하였습니다. 항상 감사합니다!
Sumon can not escape from various things! We achieved one win today. Thank you for always!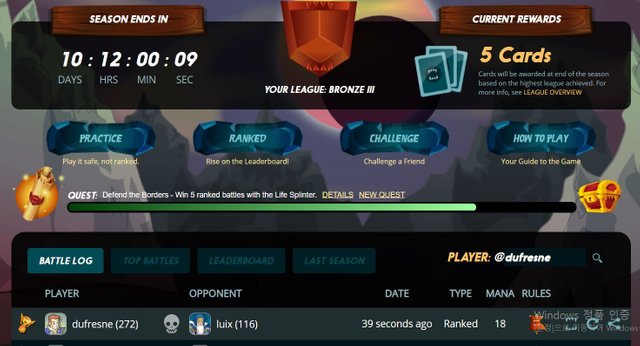 ---
Sponsored ( Powered by dclick )
안녕하세요 스티미언 여러분. 오늘 여러분께 스팀 블록체인 기반 광고 플랫폼 DCLICK을 소개...