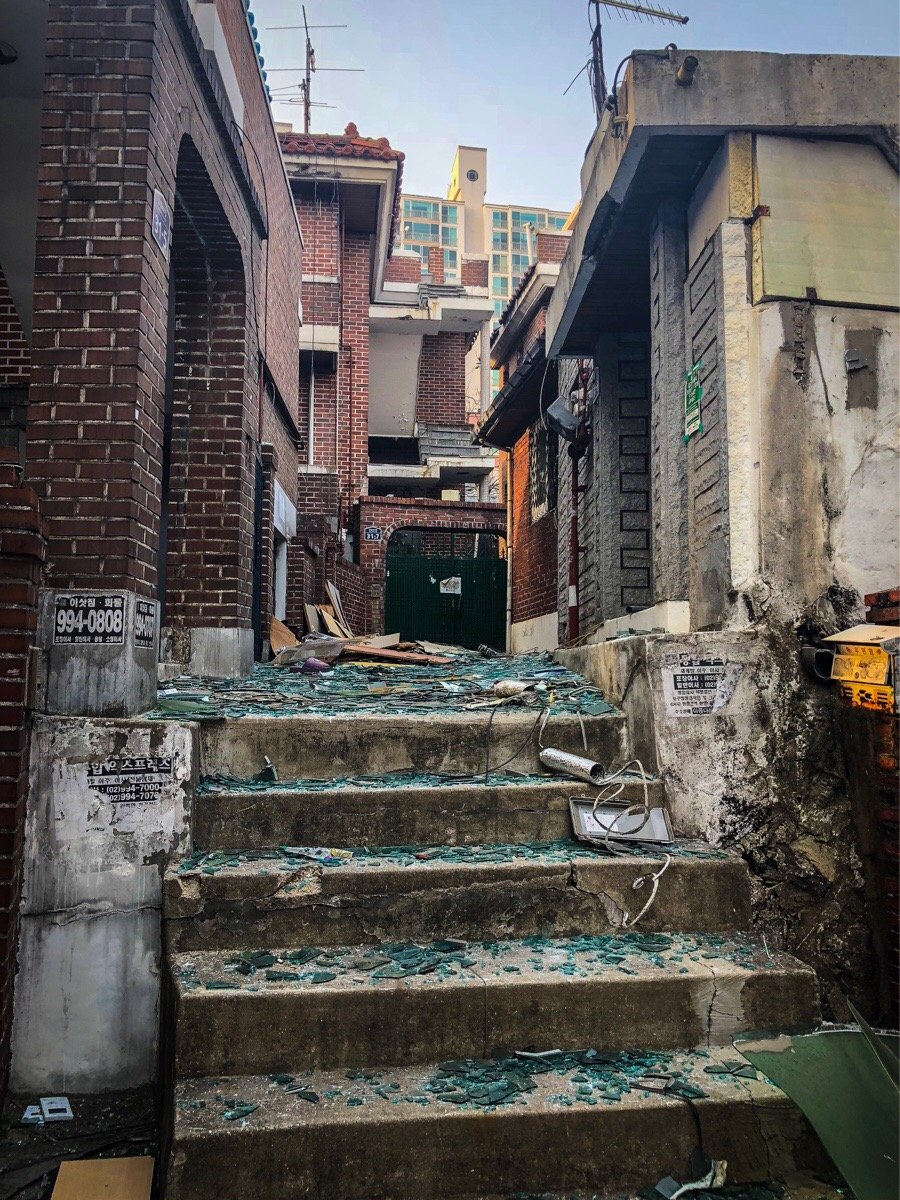 ---
The other day I went exploring and found an area that has been cleared for the construction of new apartment buildings (if you want to read more have a look on my profile, the post was made a few days ago).
What was so interesting about this area though was that it wasn't just abandoned... it was fully destroyed. There was rubbish and glass everywhere, which doesn't seem to make sense. It wasn't methodological destruction (as I would expect from people clearing the are). Rather it actually looked abandoned and run down, but I have no idea why!
The only sounds where doors banging shut in the wind and the faint sound of water leaking out of pipes. If I had to guess I would say there was a war here! But I know that can't be the case. It was pretty much a scene from an apocalypse game.
---