Everyone has heard of Gangnam (and if you say you haven't you're lying!) due to a certain song that is quite infamous. However, once you get there you forget about the song, Gangnam is cool in its own unique way... For other reasons!
Gangnam is famous for being one of the most expensive places to live in Seoul. Many large companies have headquarters here, and it's famous for shopping and activities. In gangnam you can find pretty much any type of activity or restaraunt that you want, it's all there!
Before going further in this post I want to apologise for the quality of the images... I was with friends and quite rushed. But I really wanted to get some images for Steemit before heading home. That and my 50mm lens isn't the best for street photography (having too narrow of a field of view). But I took these images specifically for Steemit so I must post them!
Gangnam!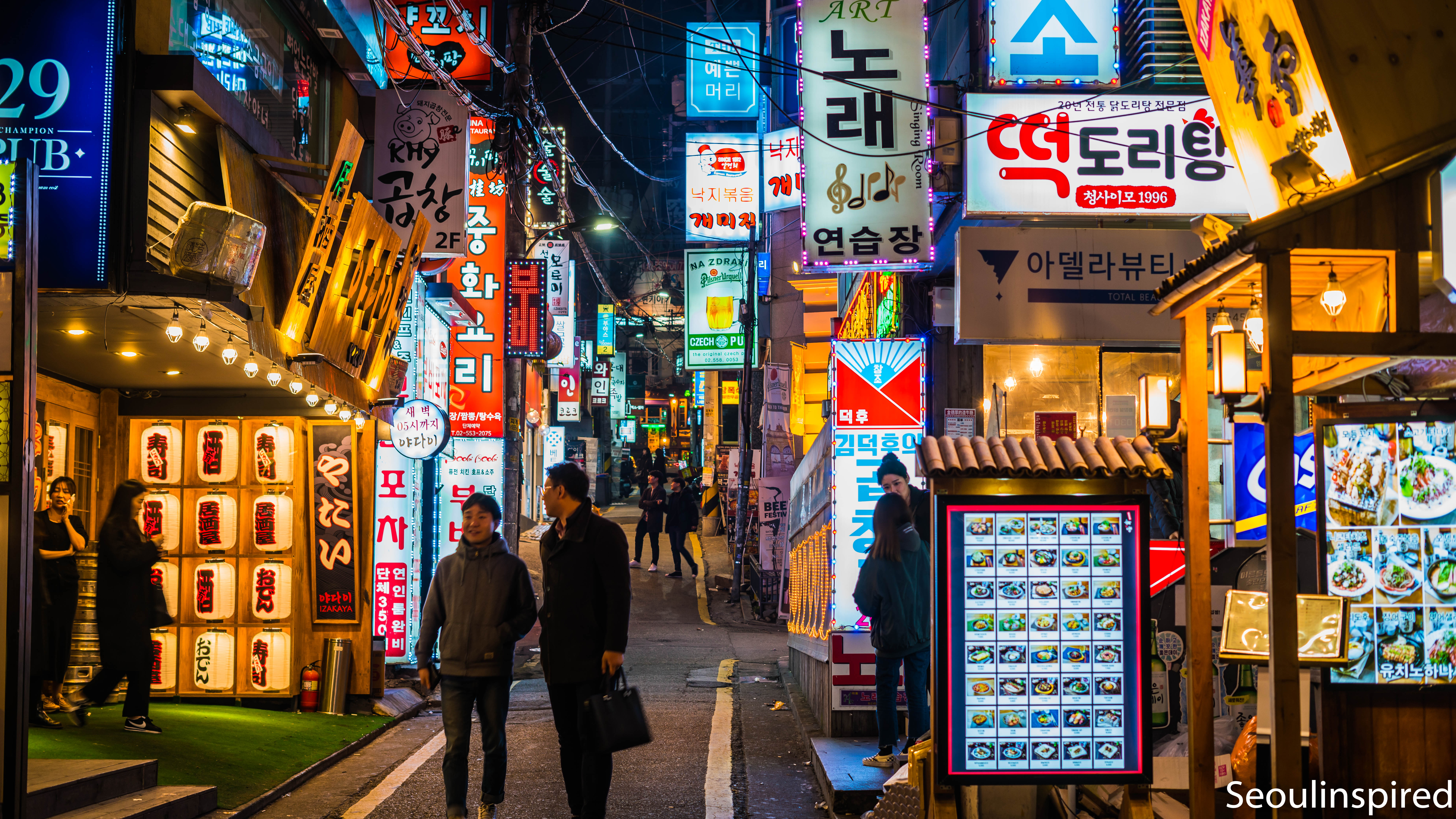 The backstreets aren't like all the skyscrapers that you expect to see here, but rather they are full of restaurants and bars. On any night of the week you can expect these streets to be packed, Gangnam is easily one of the busiest places in Seoul! It also has a fantastic underground shopping center in the subway station.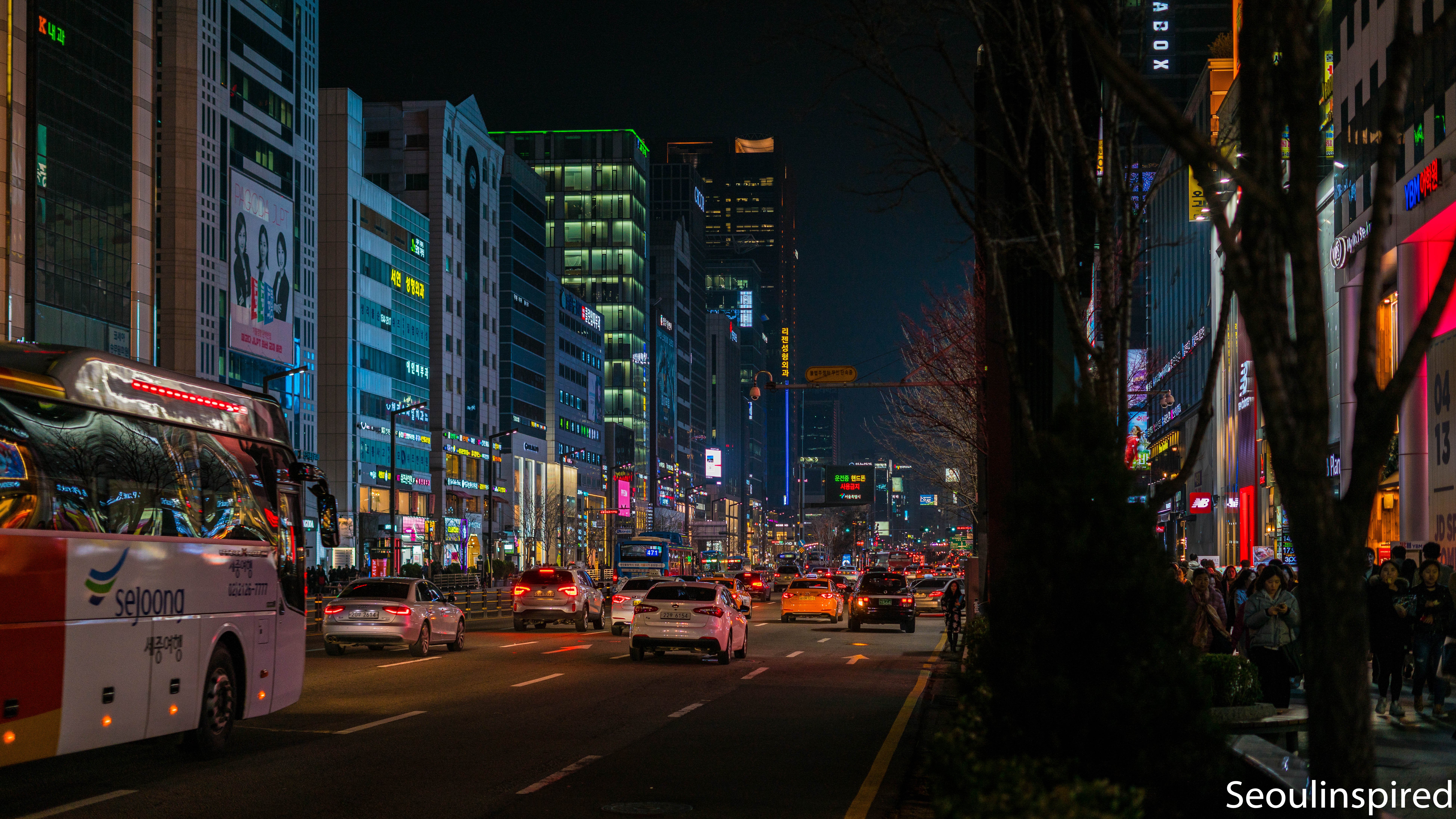 The main street is lined with tall buildings, buildings that house all manner of different companies, people, and services. The main street is also lined with cafes, shops, restaurants... Really, if you want it, it will be here. The only thing not in Gangnam is cheap goods! There are many better places for specific things (I.E electronics - Yongsan, cameras - Namdaemun, clothes - Dongdaemun) but nowhere has the variety that Gangnam has.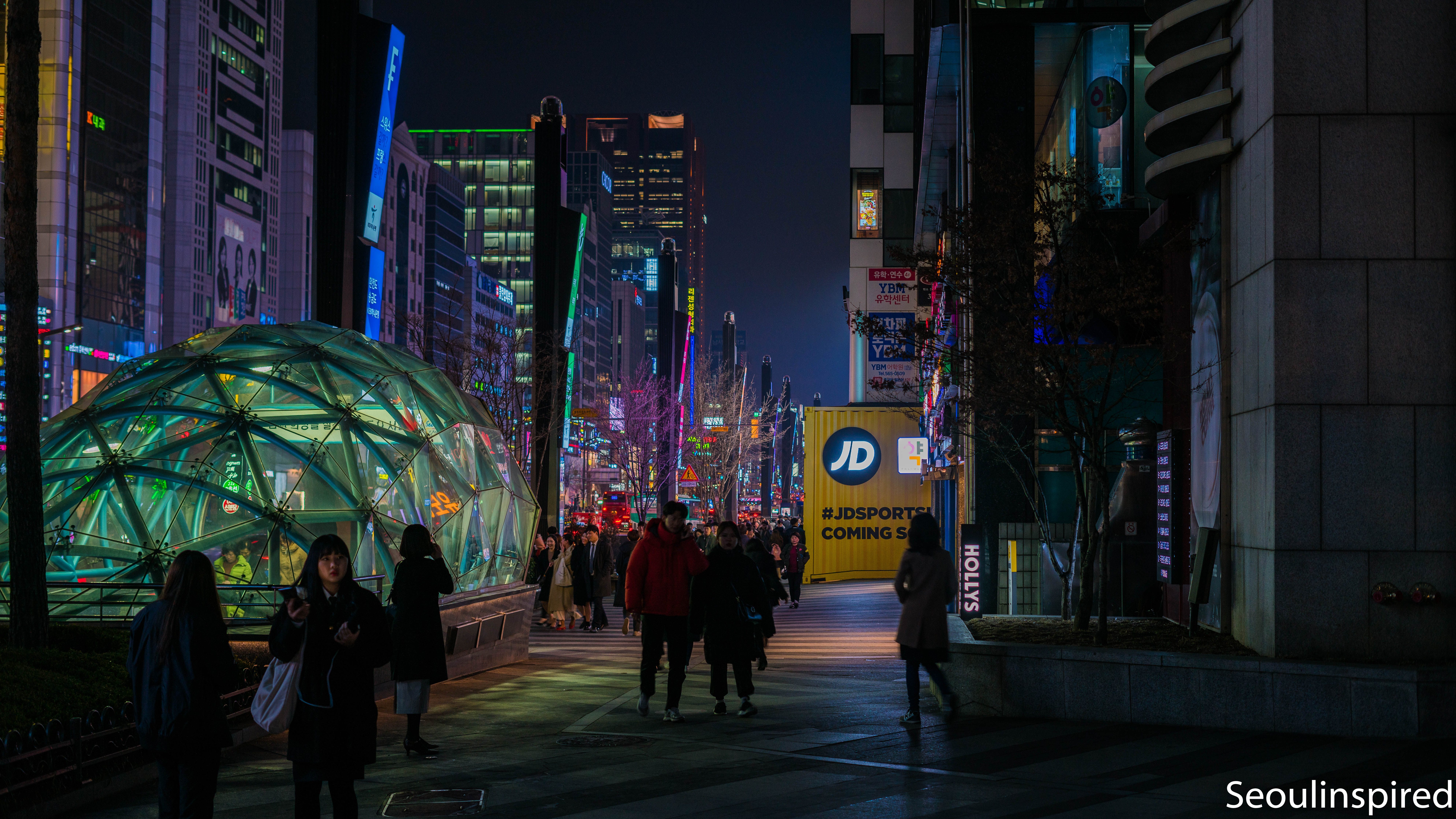 These were taken on a Thursday night, and even then it was quite packed (you can't really see it in the images, but just past the subway entrance there are hundreds of people). On a Friday or weekend evening it will be even busier.
Gangnam is the most famous district of Seoul due to Gangnam Style, a song that went viral a few years ago. But there is a lot more to Gangnam that makes it a very unique and fun place to experience.