¡Hola y saludos a todos!
Me gustaría presentarles mi fotografía candidata para el concurso realizado por:
@txatxy
La temática principal son: "Relojes" donde se debe captar una imagen que se evidencie la presencia de algún reloj, la captura debe ser única, audaz y creativa.
En mi caso pensé en un reloj de Arena, puesto que, a pesar de no ser un reloj convencional, representa perfectamente el tiempo.
I would like to present to you my photography candidate for the contest made by:
@txatxy
The main theme is: "Clocks" where you should capture an image that shows the presence of a clock, the capture must be unique, bold and creative.
In my case I thought of an hourglass, since, despite not being a conventional clock, it perfectly represents time.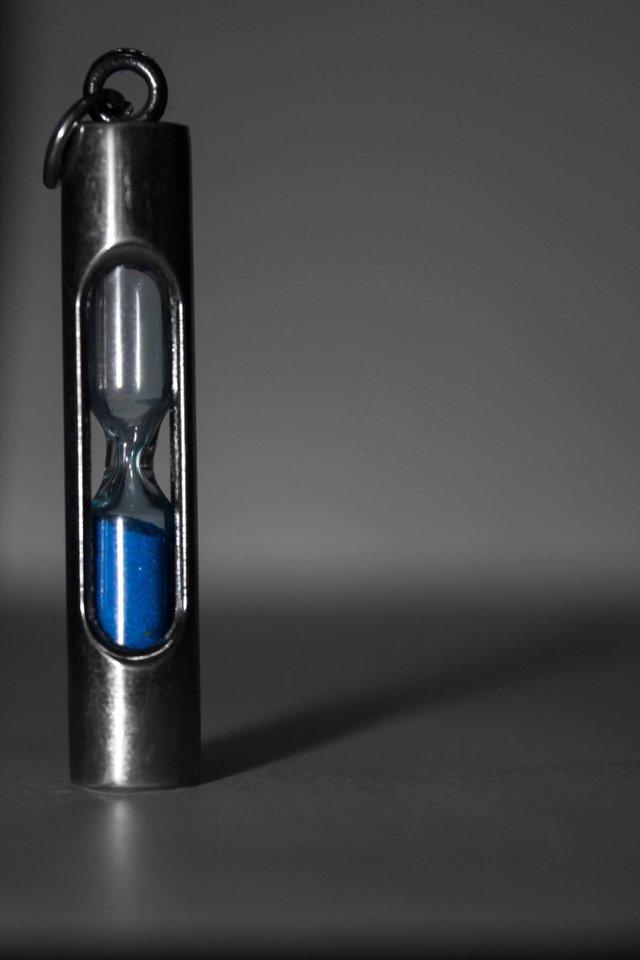 Para participar en el concurso estas serán sus reglas.
1ª una fotografía por autor.
2ª la fotografía tiene que ser de tu propiedad.
3ª vota y comparte esta entrada, no votes a cero eso no está bien.
4ª dejar aquí el enlace a tu entrada o poner directamente tu captura aquí.
Si haces entrada comparte las reglas.
5ª relacionarte comentar y votar a los demás participantes en esta entrada.
6ª si has ganado esta semana puedes participar pero no se te contara para dar más oportunidades
7ª la primera etiqueta tiene que ser #kolegas
Recuerda son concurso para divertirse así que a por ello
El premio será: 1,50SBD para el primero, 0500 SBD segundo y 0.200 SBD para el tercero.
Sé que no es mucho pero soy un pequeño pez nadando y buscando compañía para divertirse
Las entradas se aceptan hasta el día seis de esta publicación.
El tema de esta semana será: Reloj
Seguiré montando parte de mis trabajos fotográficos poco a poco en esta plataforma, de igual manera si gustas apoyarme en mis proyectos audiovisuales, puedes hacerlo siguiéndome en Instagram:
@OmarDyP
, y dejándome algún comentario.
I will keep uploading some of my works by the time in this plataform, anyways, if you'd like to support my projects, you can do it by following me on Instagran:
@OmarDyP
, and leaving me some comments, they will help me a lot.
¡Gracias por el apoyo, espero verte por acá nuevamente!