Hello Steem Mates
Here is my part of General Awareness Knowledge, which could take you to the next level of awareness as it will be informative and interesting. I will be starting with a thought this time.
Thought For the day:
Success is the result of perfection, hard work, learning from failure, loyalty and persistence.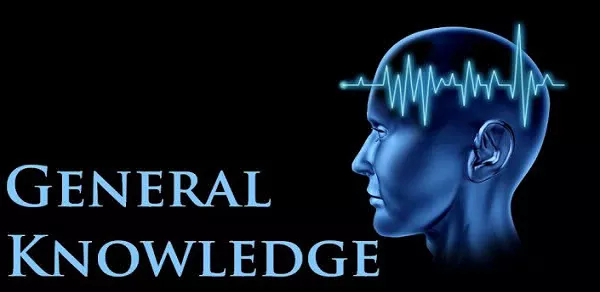 ![]
Image Source: examsbook.com
1. Which company made its E-Commerce Website and mobile application available in Hindi?
A: Amazon India
The company Amazon India will be the first E-Commerce company which made its foray to the regional language to reach more customers compared to its arch rivals Flipkart and Paytm.
2. Which authority made Aadhar mandatory for the organ transplant?
A: Transplant Authority of Tamil Nadu. (TRANSTAN)
TRANSTAN is the authority which enables to register for the organ waitlist registry. It recently made Aadhar Mandatory for the organ desirers.
3. International Women Entrepreneurs Summit 2018 held in Which Country?
A: Nepal
The International Women Entrepreneur's Summit was held in Kathmandu- Nepal from 3rd to 5th September. Organised by South Asian Women Development Forum. The theme of the summit was "Equality begins with Economic Empowerment"
4: Which country to Test mini space Elevator?
A: Japan
Japan will test its first trial of mini space Elevator this month. The mini Elevator will travel along the cable suspended from the container in one of the satellites.
5: World's first lion cubs born via which medical procedure?
A: Artificial Insemination.
Two Lion cubs were born on August 25th as a result of Artificial Insemination at the Ukutula Conservation center in the North West province of South Africa. It may be a very good news from lions and other big cats struggling in the wild.
6: Who inaugurated a one-day conference on "E-Mobility in Indian Railways?
A: Shri Manoj Sinha.
E-Mobility in Indian Railways is the Conference that was held by the ministry of Railways through Institution of Railways Electrical Engineers (IREE) in association with NITI Ayog on 4th of September.
7: When is International Charity day celebrated?
A: 5th September.
The International Charity Day is celebrated on 5th of September every year. It was declared by the United Nations General Assembly on 2012 September. It will carry out measures to collect charitable funds in the interest of helping the needy people, locally and regionally, national and international organisations.
8: Who is that Indian player declared retirement from International Cricket?
A: R.P. Singh
Rudra Pratap Singh popularly known as R.P Singh, the left arm fast-medium bowler from India announced his retirement from all forms international cricket. R.P Singh played 82 matches in all form of cricket clinching over 100 wickets in a span of 6 years.
9: Which bridge collapsed after heavy rainfall recently?
A: Majerhat Bridge in Kolkata
One person was killed and 19 were severely injured as the Majerhat Bridge collapsed in Kolkata, Many vehicles were crushed in the Incident.
10. Which company will help the Election Commission to track online political ads?
A: Google.
With the upcoming elections, Election Commission is getting help from the Search Engine giant Google to curb online ads regarding the online ads published.
11. In which ocean multi-nation tsunami mock exercise (drill) "IOWave18" has started recently?
A: The Indian Ocean.
The Indian Ocean-Wide mock exercise of tsunami was held on 4th September buy the Intergovernmental Oceanographic Commission (IOC) which is an integral part of UNESCO. The Original Motto of this drill is to spread awareness among the nations and getting themselves to face situations of Tsunami in upcoming days.
12. Which country has 6 months Day and 6 months night?
A: There are 5 Places: Iceland, Alaska, Canada, Finland, and Norway.
Iceland is the largest and beautiful island in Europe. There is no night on this island from May until end of July. Continuous sunlight keeps flowing here.
Alaska is very famous due to the beautiful glacier. Alaska do not have night until May to July. Sunlight remains here all the time.
Canada is known as the world's second largest country. In the North-West part of Canada, there is no continuous night for 50 days during the summer season. The sun radiates its light all day long there.
Even in Finland, there is no night for about two and half months. From May to July, there is a bright sun light for about 73 days. This is the reason why there is so much heat here.
Norway is a country surrounded by hills. In Norway, 76 days is like this in the whole year, when the sun does not completely sink, there is no night from May to July. Due to night it is also called "Land of the Midnight Sun".
Hope you find this blog interesting and informative. if you like it, please upvote and support me, so i can bring lots of information like this to you.
Cheers !!!