Bees are animals of insects belonging to the of hymnoptera ordo, bees live in groups, bees are also known for its honey produced, no wonder if there are people who have a profession as a honey bee cultivator. While the dragonfly is an insect belonging to the odonata ordo and never produce anything that can be utilized by humans. As a species of insect dragonfly is a fierce predator for other small insects.
Lebah merupakan hewan jenis serangga yang tergolong dalam ordo hymnoptera, lebah hidup secara berkelompok, lebah juga dikenal karena madu yang dihasilkan nya, tak heran jika ada masyarakat yang memiliki profesi sebagai pembudidaya lebah madu. Sedangkan capung merupakan serangga yang tergolong dalam ordo odonata dan tidak pernah menghasilkan apapun yang bisa dimanfaatkan oleh manusia. Sebagai spesies serangga capung merupakan predator ganas bagi serangga-serangga kecil lainnya.
HYMNOPTERA VS ODONATA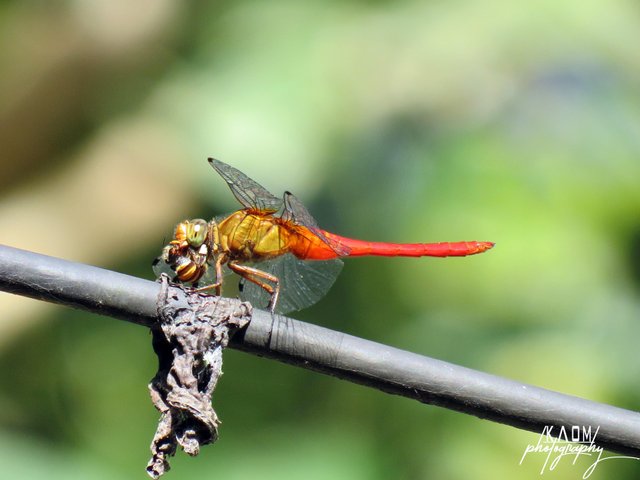 Be sure to click on the image to view full screen!
As seen in the photo shot of my canon power shot, there are two different types of insects and the type of food consumed by the two insects. Bees are honey-sucking or pollen insects found in flowers, this is the only type of insect that produces what it consumes. While dragonflies live in each other or are not in groups, dragonflies also do not consume pollen, to survive dragonflies always prey on other types of insects one of them bees, "of course bees fly alone" or out of the group while looking for food.
Sebagaimana yang terlihat pada foto hasil bidikan canon power shot saya, ada dua jenis serangga yang berbeda pola hidup dan jenis makanan yang dikonsumsi oleh kedua serangga tersebut. Lebah merupakan serangga penghisap madu atau serbuk sari yang terdapat pada bunga, inilah satu-satunya jenis serangga yang menghasilkan apa yang dikonsumsinya. Sementara capung hidup secara masing-masing atau tidak berkelompok, capung juga tidak mengkonsumsi serbuk sari, untuk bertahan hidup capung selalu memangsa jenis serangga lain salah satunya lebah, "tentu saja lebah yang terbang sendirian" atau keluar dari kelompok saat mencari makan.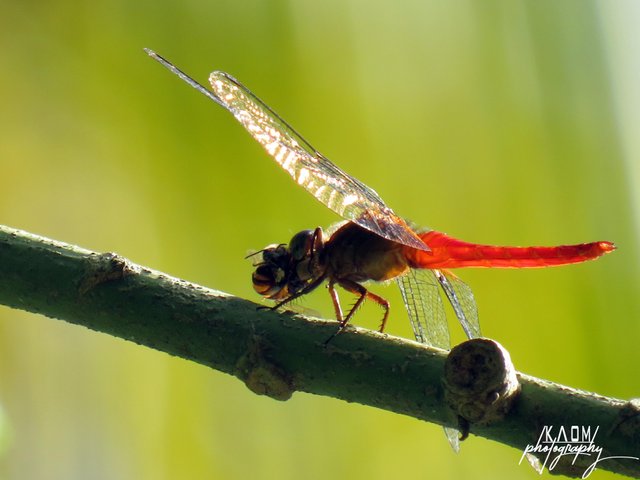 Be sure to click on the image to view full screen!
Both of these insects also have their own uniqueness and different ways of survival, one of the uniqueness of bees is the uniqueness of the mating process, when the mating of queen bees will fly as high and then be followed by some male bees, bees are able to pursue bee queen, then the bee is going to do marriage with queen bee.
Kedua serangga ini juga memiliki keunikan masing-masing dan cara bertahan hidup yang berbeda, salah satu keunikan yang dimiliki lebah adalah keunikan proses perkawinan, ketika melakukan perkawinan lebah ratu akan terbang setinggi-tingginya kemudian akan disusul oleh beberapa lebah jantan, lebah jantan yang mampu mengejar lebah ratu, maka lebah tersebut yang akan melakukan perkawinan dengan lebah ratu.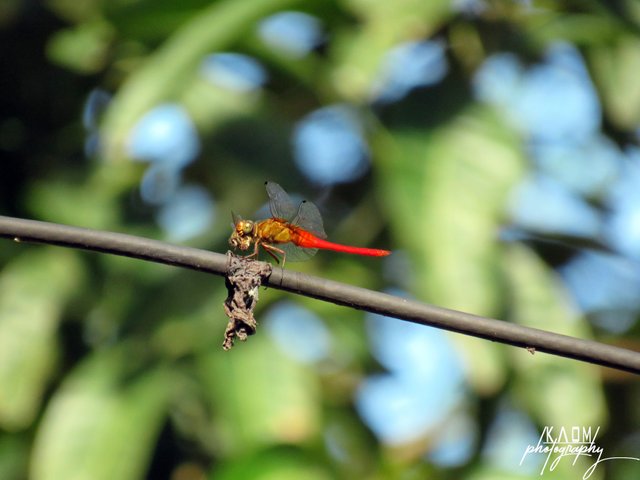 Be sure to click on the image to view full screen!
As one type of insect, dragonflies also have a uniqueness that is not less interesting, one of the uniqueness of the dragonfly is a dragonfly able to catch its prey in the air, as happened in this bee, but unfortunately I did not manage to capture the moment, because I did not think that this dragonfly was lurking bees that afternoon.
Sebagai salah satu jenis serangga, capung juga memiliki keunikan yang tidak kalah menariknya, salah satu keunikan yang dimiliki capung adalah capung mampu menangkap mangsanya di udara, seperti yang terjadi pada lebah ini, namun sayangnya saya tidak berhasil mengabadikan moment tersebut, karena saya tidak menyangka kalau capung ini sedang mengintai lebah pada siang itu.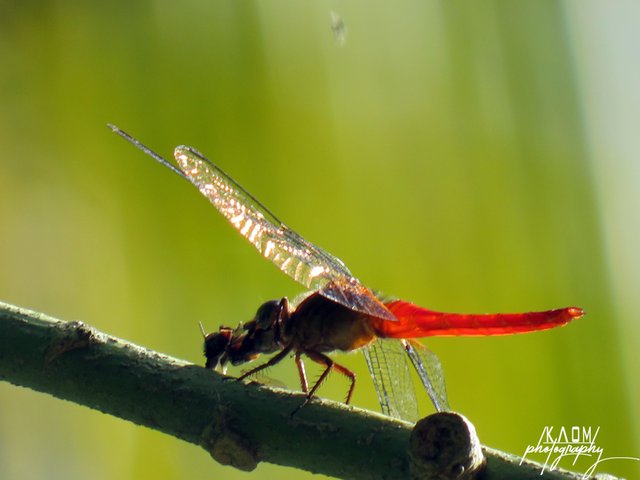 Be sure to click on the image to view full screen!
That's some photos I can present to fill my content today, may be useful for friends who visit my blog. Thank you and see you later in my content.
Itulah beberapa foto yang bisa saya hadirkan untuk mengisi konten saya hari ini, semoga bermanfaat bagi teman-teman yang berkunjung ke blog saya. Terima kasih dan sampai jumpa di konten saya berikutnya.
Sebagai informasi tentang keberadaan serta jumlah sepsies capung dan lebah yang ada di Indonesia, teman-teman bisa liat di eMap di bawah ini.
For information about the existence and number of sepsies dragonfly and bees that exist in Indonesia, friends can see in eMap below.
eMap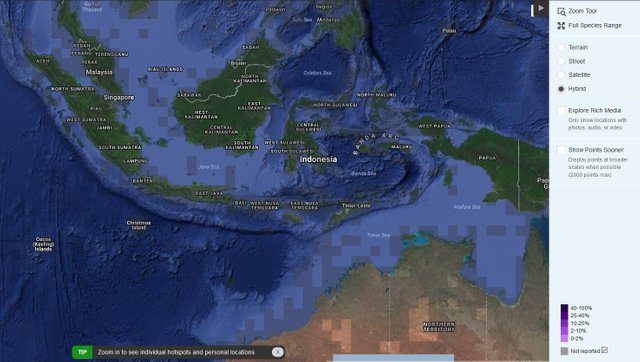 Be sure to click on the image to view full screen!
| | |
| --- | --- |
| Category | Animal Photography |
| Settings | ISO 160 f 5.6 |
| Camera | Canon Power Shot SX540HS |
| Lens | 4.3-215.0mm f/3.4-5.6 |
| Location | Lhokseumawecity-Aceh-Indonesia |
| Date&day | Saturday 2 June 2018 |


Best Regards