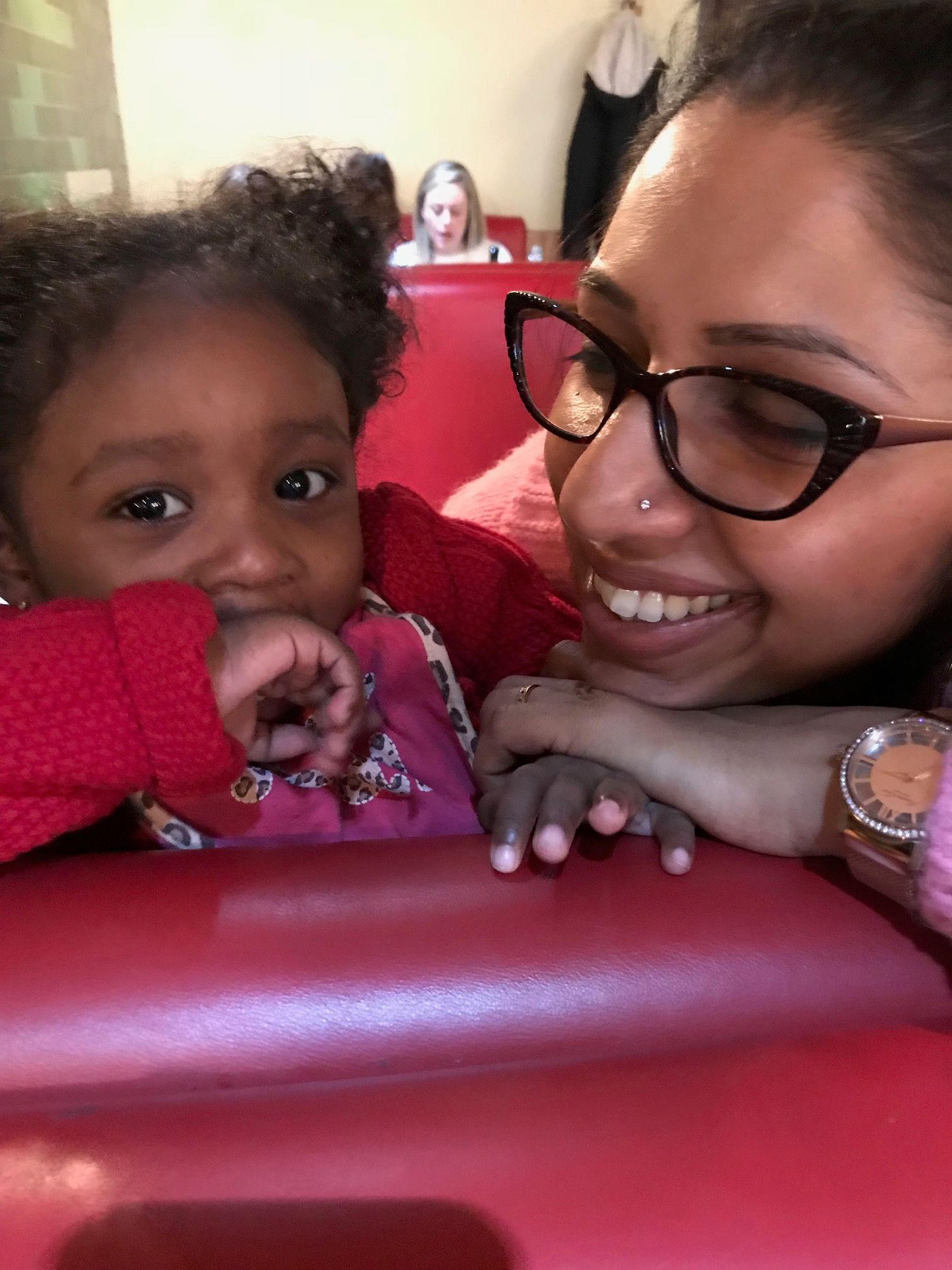 Favourite Child
The other day I read an article about youngest children being the favourite child. It's an unscientific survey - http://www.theweek.co.uk/92286/parents-tend-to-favour-their-youngest-child-survey-finds - but more than half (56%) of parents with a favourite say it's their youngest child (26% say it's their oldest). A total of 61% said their favourite child is "easy" compared with their siblings.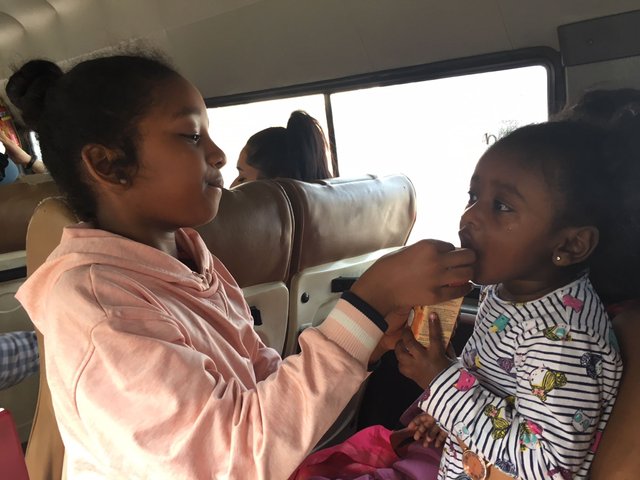 Youngest children are sometimes a bit spoilt
From my experience I don't think that the youngest child tends to be the parents favourite child. However I have noticed that youngest children are sometimes a bit spoilt....and it's not just the parents that spoil them! The youngest child is always seen as small and cute, sometimes years after they have stopped being small and cute! I remember still feeding my youngest sister when she was 7 years old! She's 13 years younger than me and I still think she's small and cute. My youngest sister also didn't help out with household chores that much since my and my middle sister were pretty much on top of it. The rigid rules that my parents set for me and my middle sister became way more relaxed for my little sister, and she broke most of those rules anyway.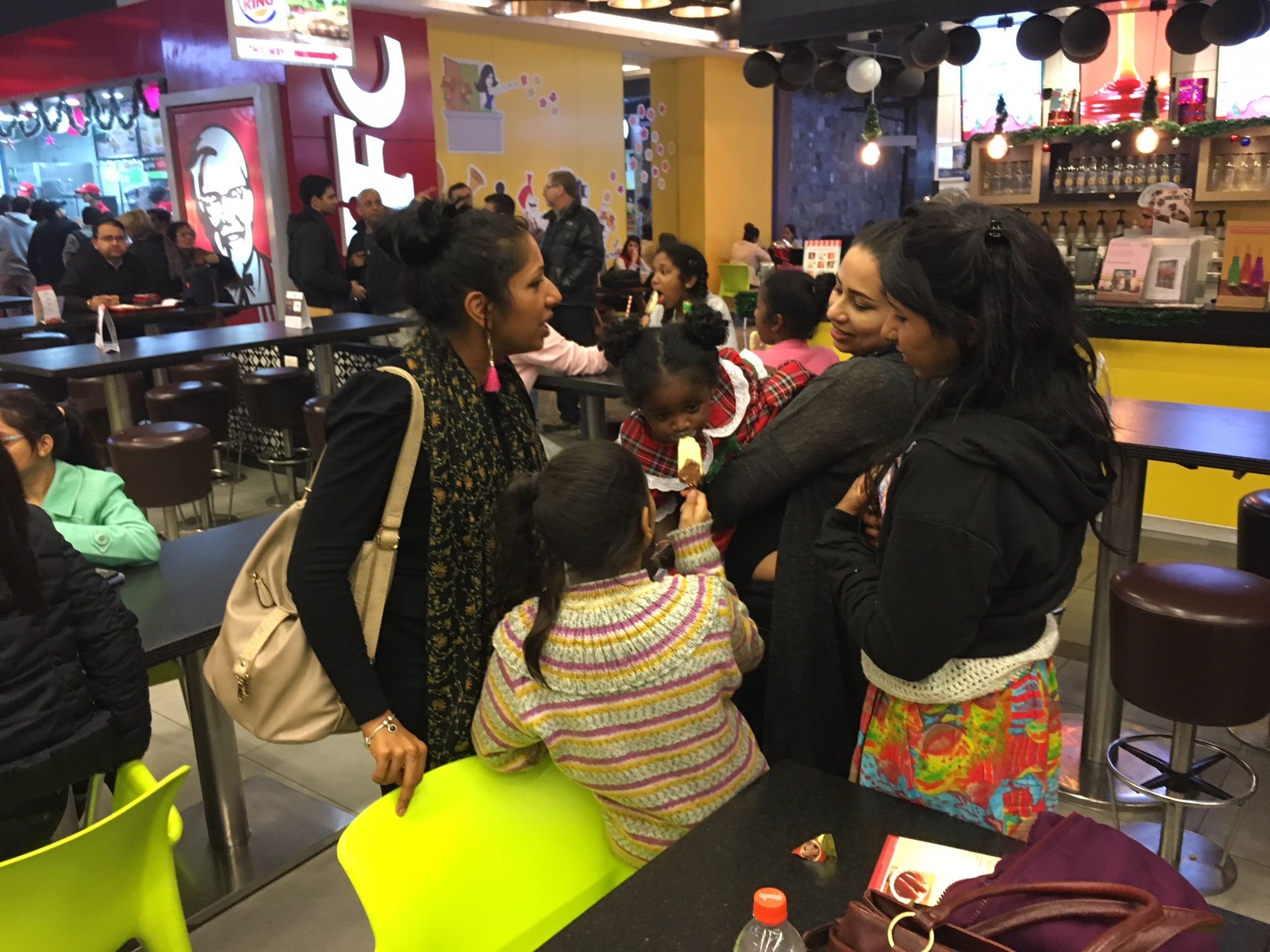 My youngest asks for a chocolate biscuit and gets one
With my kids, I can see that the youngest does get a lot of attention in the form of hugs and kisses and everyone marvelling at all the cute stuff she does. If she wakes up from her nap and everyone is eating chocolate biscuits she asks for a chocolate biscuit and gets one (even though she didn't eat a sensible lunch because she slept through it). My youngest sleeps in a cot right next to our bed but always wants to come and sleep in our bed at some point in the night. I'm so tired these days and can't be bothered to insist that she sleeps in her own cot. Plus I secretly love it because she's so small and cute!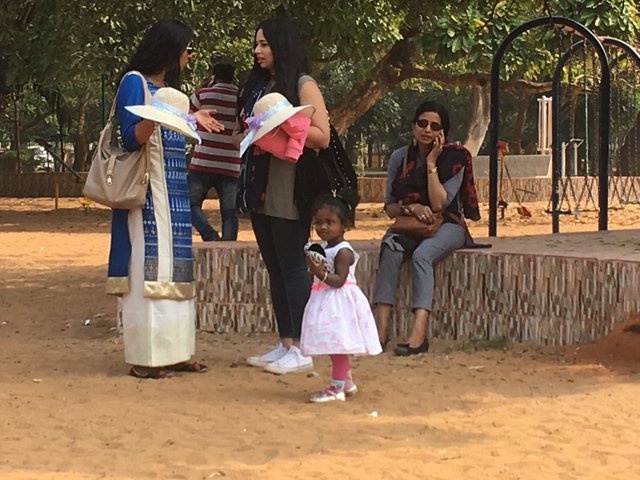 She is left to entertain herself
But equally the older kids demand a lot of attention and often do activities that the youngest can't join in with. The youngest is often dragged along to her sisters swimming lessons and left to entertain herself while I help the older two with their homework. On more than one occasion I have plonked a plate of food down in front of my youngest (she's one and half) but forgot to feed her as I got distracted with sorting out quarrels between the older two. By the time I remembered to feed her I realised that she'd fed herself and was actually pretty good as using cutlery. The youngest has also devised her own way of getting attention in a noisy household. She'll shout out "Mama" or "Dada" or "Didi" and then starts whacking that person to get their attention. It a system that works.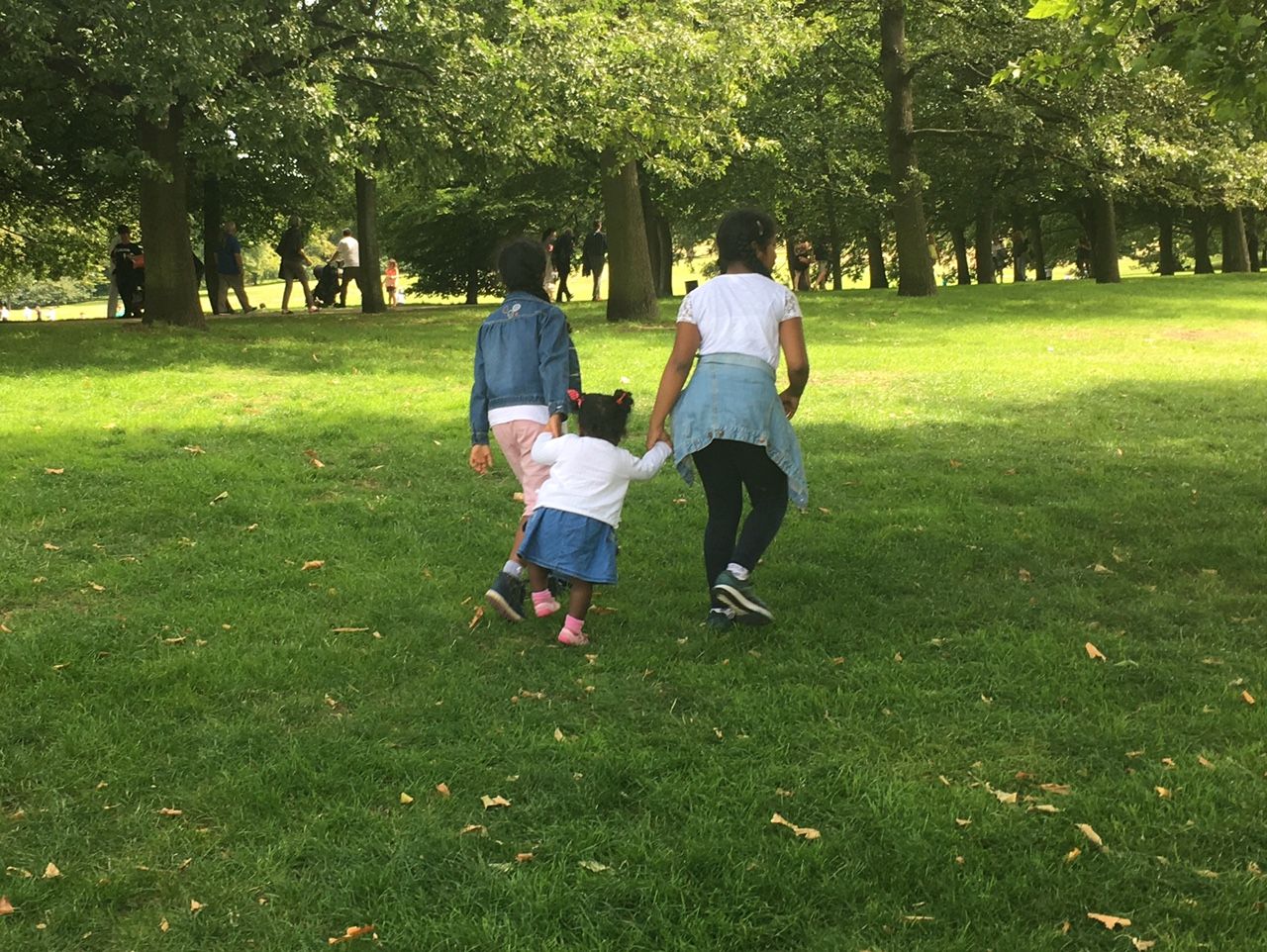 And my favourite child is.....
My point is that the baby of the family doesn't actually get all the attention but she's trying her best to carve out her own place in the family. Luckily (by grace of God) she is pretty easy going and a fun little character which I have to admit adds to her charm. But who knows how her personality will develop. She may be a nightmare teenager! If I had to honestly say who my favourite child is I would say that it varies day by day. Whoever is being more thoughtful and sweet on that particular day is my favourite. And whoever goes to the bathroom and brushes their teeth without me telling them five times! In all seriousness though, everyday I find out something amazing and adorable about each one of them. I love them all the same, I like different aspects of their personalities, I understand each of their challenges. And I want to help each one of them become the best version of themselves.
MummyImperfect x